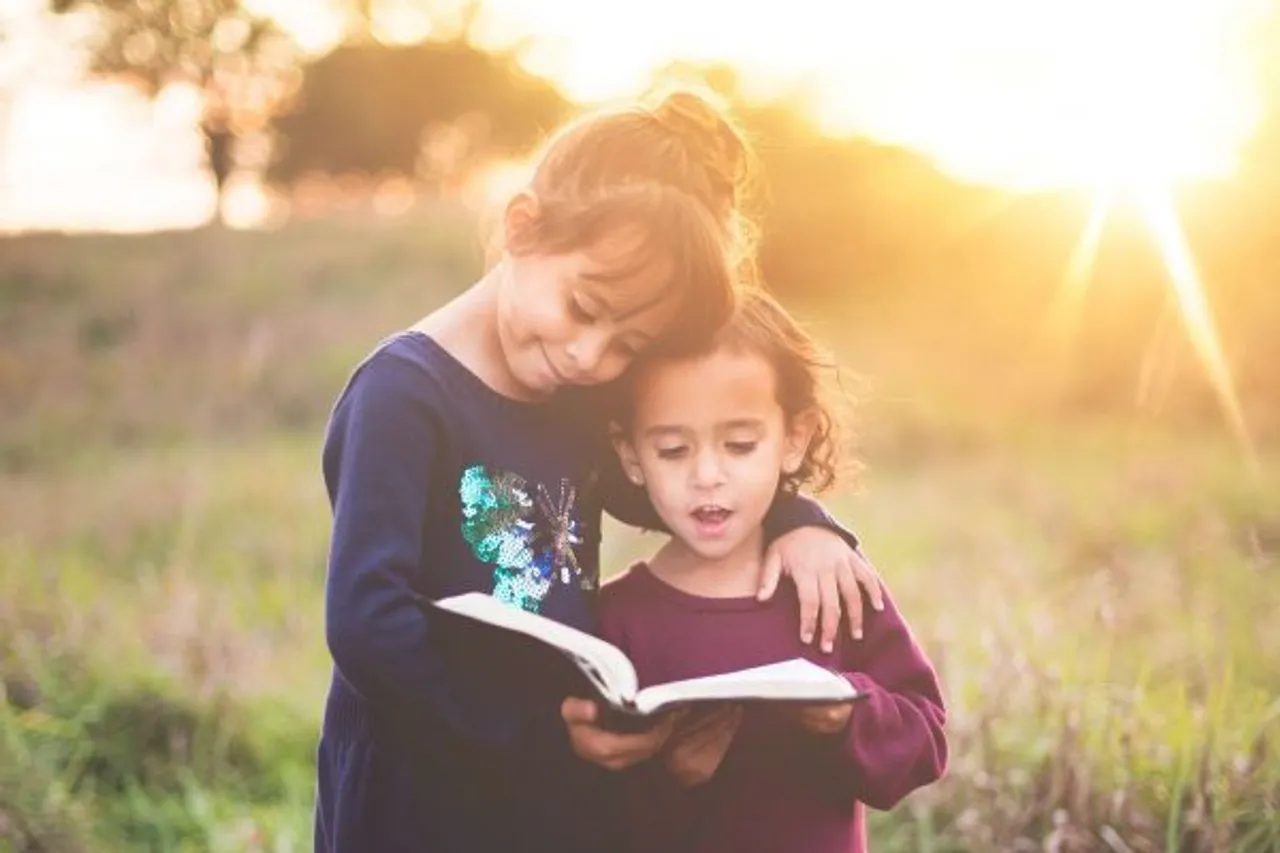 This list is for the young and the old alike; to be read alone or together. Each one has charming child protagonists who go through trying or strange or mysterious or extraordinary circumstances and draw upon their resilience, goodness and a zest for life, to overcome. Captivating, endearing and enduring, these classics, all time favourites and bestsellers offer a fascinating glimpse of childhood. Add your own favourites to this list and keep reading . . .
To Kill a Mockingbird by Harper Lee
The unforgettable masterpiece of American Literature, about a childhood in a sleepy Southern town and the crisis of conscience that rocked it, became both an instant bestseller and a critical success when it was first published in 1960. It went on to win the Pulitzer Prize in 1961 and was later made into an Academy Award winning film, also a classic. Compassionate, dramatic, and deeply moving, it takes readers to the roots of human behaviour - to innocence and experience, kindness and cruelty, love and hatred, humour and pathos. Harper Lee always considered her book to be a simple love story.
The Goldfinch by Donna Tartt
Theo Decker, a thirteen-year-old New Yorker, miraculously survives an accident that kills his mother. Abandoned by his father, Theo is taken in by the family of a wealthy friend. He finds his new home on Park Avenue strange. Tormented by his unbearable longing for his mother, he clings to one thing that reminds him of her: a small, mysteriously captivating painting that ultimately draws him into the underworld of art. 'The Goldfinch' is an old-fashioned story of loss and obsession, survival and self-invention that plumbs the deepest mysteries of love, identity, and art.
Mara and Dann: An Adventure by Doris Lessing
Tenderly perceptive, Lessing's first far-future features two orphans precariously reaching adulthood on Earth thousands of years from now. The Ice Age is receding, bringing lethal drought to the Southern land of Ifric, where a power struggle in her family has stranded seven-year-old Mara, who cares fiercely for her even younger brother, Dann, in a remote village of neo-Neanderthals. Even under desperate conditions, Mara's thirst for knowledge outpaces the thirst for water that drives her toward the icy North. Lessing spins a glowing hymn to human endurance around the sweet, shrewd, indefatigable Mara, one of her most engaging heroines.
Tenderly perceptive, Lessing's first far-future features two orphans precariously reaching adulthood on Earth thousands of years from now.
The God of Small Things by Arundhati Roy
This modern classic is equal parts powerful family saga, forbidden love story, and piercing political drama. The seven-year-old twins Estha and Rahel see their world shaken irrevocably by the arrival of their beautiful young cousin, Sophie. It is an event that will lead to an illicit liaison and tragedies accidental and intentional, exposing "big things (that) lurk unsaid" in a country drifting dangerously toward unrest. Dazzling and unnerving, The God of Small Things offers magic, mystery, and sadness. Imaginatively supple, it's a haunting narrative.
Room by Emma Donoghue
To five-year-old Jack, Room is the entire world, but to Ma, it is a prison. It is where Jack was born and grew up, and where through determination, ingenuity, and fierce motherly love, Ma has created a life for Jack. At night, his Ma shuts him safely in the wardrobe, when Old Nick, who has imprisoned them, visits. Knowing it's not enough, she devises a bold escape plan that relies on her young son's bravery. Told in the inventive, funny, and poignant voice of Jack, Room is a powerful story of resilience, of a mother and son whose love lets them survive the impossible.
ALSO READ: Books that helped me find my feminism
Heidi by Johanna Spyri
This classic describes the events in the life of a young girl in her paternal grandfather's care in the Swiss Alps. It was written as a book "for children and those who love children" (as quoted from its subtitle). Little orphan Heidi goes to live high in the Alps with her gruff grandfather and brings happiness to all who know her on the mountain. When Heidi goes to Frankfurt to work in a wealthy household, she dreams of returning to the mountains and meadows, her friend Peter, and her beloved grandfather. One of the finest works of Swiss literature, Johanna Spyri's Heidi is listed among the bestselling books ever written.
The Secret Garden by Frances Hodgson Burnett
One of the most delightful and enduring classics of children's literature, this book appeals to both young and old alike. Mary Lennox is a sickly, neglected, and unloved, unwanted 10-year-old girl, born to wealthy British parents. After a cholera epidemic that kills her parents, Mary is sent to England to live with a wealthy, hunchbacked uncle. At first, Mary is obnoxious and sour, till a good-natured maid tells her about her aunt, who spent hours in a private walled garden growing roses. Mary becomes interested in finding the secret garden herself, and grows stronger and softer as she explores the moor. Wonderful elements of mystery, charming characters, an authentic rendering of childhood emotions and experiences, and a belief in the essential goodness of human beings lie at the heart of this unforgettable
story.
The Girl From World's End by Leah Fleming
When eight-year-old Mirren Gilchrist is orphaned, she is sent to live with her estranged relatives deep in the Yorkshire Dales. She struggles to fit in. One day, fleeing school she takes refuge from a fierce snowstorm in the ruins of a stone cottage. Legend has it that World's End is haunted but Mirren has finally found home. Here, she falls in love with Jack. But the Second World War arrives and Mirren struggles to cope with a transformed Jack and new motherhood. Then tragedy strikes and history looks set to repeat itself. Can Mirren find solace in the only place she has ever felt truly safe? A captivating debut from a born storyteller.
White Oleander by Janet Finch
Everywhere hailed as a novel of rare beauty and power, White Oleander tells the unforgettable story of Ingrid, a brilliant poet imprisoned for murder, and her daughter, Astrid, whose odyssey through a series of Los Angeles foster homes—each its own universe, with its own laws, its own dangers, its own hard lessons to be learned—becomes a redeeming and surprising journey of self-discovery.
Harry Potter by J K Rowling
Harry Potter is a series of phenomenally bestselling fantasy novels written by British author J. K. Rowling that has attracted a wide adult audience. The novels chronicle the lives of a young wizard, Harry Potter, and his friends, all of whom are students at Hogwarts School of Witchcraft and Wizardry. The main story arc concerns Harry's struggle against Lord Voldemort, a dark wizard who intends to become immortal, subjugate all wizards and Muggles (non-magical people). A series of many genres, Harry Potter explores numerous themes and includes many cultural meanings and references. According to Rowling, the main theme is death. Other major themes in the series include prejudice, corruption, and madness.
ALSO READ: A List Of Uplifting Books To Help You Kick Start Your Day
Girl with a Pearl Earring by Tracy Chevalier
Dutch painter Johannes Vermeer's portrait of the anonymous Girl with a Pearl Earring has exerted a particular fascination for centuries, and it is this magnetic painting that lies at the heart of the author's second novel of the same title. It centres on Vermeer's prosperous Delft household during the 1660s. When 16-year-old Griet, the novel's quietly perceptive heroine, is hired as a servant, turmoil follows. First, she becomes increasingly intimate with her master, then becomes his assistant, and ultimately, sits for him as a model. History and fiction merge seamlessly in this luminous novel about artistic vision and sensual awakening, as Tracy Chevalier transports readers to a bygone time and place.
Little Women by Louisa May Alcott
Generations of readers young and old, male and female, have fallen in love with the March sisters - talented tomboy and author-to-be Jo, tragically frail Beth, beautiful Meg, and romantic, spoiled Amy, united in their devotion to each other and their struggles to survive in New England during the Civil War. Following the lives of the four March sisters—Meg, Jo, Beth and Amy—the autobiographical novel details their passage from childhood to womanhood. The classic has been read as a romance or as a quest, or as a family drama that validates virtue over wealth, but also "as a means of escaping that life" by women who knew its gender constraints only too well.
Following the lives of the four March sisters—Meg, Jo, Beth and Amy—the autobiographical novel details their passage from childhood to womanhood.
A Tree Grows in Brooklyn by Betty Smith
Often scorned by neighbours for her family's erratic and eccentric behaviour, Francie Nolan needed to be made of stern stuff. Growing up in the Williamsburg slums of Brooklyn, New York demanded fortitude, precocity, and strength of spirit. By turns overwhelming, sublime, heartbreaking, and uplifting, the Nolans' daily experiences are raw and honestly and tenderly threaded with family connectedness. Betty Smith has captured the joys of humble Williamsburg life and created a work of literary art that brilliantly captures a unique time and place as well as deeply resonant moments of universal experience. Here is an American classic that "cuts right to the heart of life".
The Secret Life of Bees by Sue Monk Kidd
Set in South Carolina in 1964, this novel tells the story of Lily Owens, whose life has been shaped around the blurred memory of the afternoon her mother was killed. When Lily's fierce-hearted black "stand-in mother," Rosaleen, insults three of the deepest racists in town, Lily decides to spring them both free. They escape to Tiburon, South Carolina—a town that holds the secret to her mother's past. Taken in by an eccentric trio of black beekeeping sisters, Lily is introduced to their mesmerizing world of bees and honey, and the Black Madonna This is a remarkable novel about divine female power, a story women will share and pass on to their daughters for years to come.
ALSO READ: Five Non-Fiction Books By Indian Women Authors That I Enjoyed Reading
What Was Lost by Catherine O'Flynn
The 1980s: Ten-year-old Kate Meaney is busy being a junior detective. She observes goings- on and follows 'suspects' at the newly opened Green Oaks shopping centre, where she is friends with the newsagent's son, Adrian. But when this independent-spirited young girl disappears, Adrian falls under suspicion. Then, in 2004, Lisa is working as a deputy manager at a cut-price record store. Every day, under the watchful eye of the CCTV, she tears her hair out at the behaviour of her customers and colleagues. But when she meets security guard Kurt, she becomes entranced by the little girl he keeps glimpsing on the centre's CCTV. As their after-hours friendship intensifies, they investigate how these sightings might be connected to the unsettling history of Green Oaks.
Housekeeping by Marylinne Robinson
A modern classic, this novel is the story of Ruth and her younger sister, Lucille, who grow up haphazardly, first under the care of their grandmother, then of two bumbling great-aunts, and finally of Sylvie, their eccentric and remote aunt. The family house is in the small Far West town of Fingerbone set on a glacial lake, where their grandfather died in a spectacular train wreck, and their mother drove off a cliff to her death. It is a town "chastened by an outsized landscape, extravagant weather, and an awareness that the whole of human history had occurred elsewhere." Ruth and Lucille's struggle toward adulthood beautifully illuminates the price of loss and survival, and the dangerous and deep undertow of transience.
Pippi Longstocking by Astrid Lindgren
Pippi Longstocking is a red-haired, freckled little girl who is superhumanly strong and fiercely independent! She can cook and clean, repair her house, care for her pets and otherwise manage her affairs all by herself. She's playful and impulsive and has a deep love of animals, her best friends being her horse and monkey. Whilst she is said to have no 'proper' manners, she is sweet and outgoing, and likes to share stories about her childhood on the sea - even if they are embellished a little!
Pippi Longstocking is a red-haired, freckled little girl who is superhumanly strong and fiercely independent! She can cook and clean, repair her house, care for her pets and otherwise manage her affairs all by herself.
The Story of Tracy Beaker by Jacqueline Wilson
Tracy Beaker is a tough, rebellious and adventurous little girl, with curly dark hair and a wild imagination! She was placed in care at a young age as her mother wasn't able to care for her. Tracy bitterly calls the children's home the 'Dumping Ground', and likes to imagine that her mother is a glamorous Hollywood movie star who will come back for her one day. Tracy is bossy and disobedient, yet creative and likeable, with a mischievous streak that lands her in all sorts of trouble!
Girl in Translation by Jean Kwok
When Kimberly Chang and her mother emigrate from Hong Kong to Brooklyn squalor, she quickly begins a secret double life: exceptional schoolgirl during the day, Chinatown sweatshop worker in the evenings. Disguising the more difficult truths of her life like the staggering degree of her poverty, Kimberly learns to constantly translate not just her language but herself back and forth between the worlds she straddles. Written in an indelible voice that dramatizes the tensions of an immigrant girl growing up between two cultures, surrounded by a language and world only half understood, the novel is an unforgettable moving tale of hardship and triumph, heartbreak and love, and all that gets lost in translation.
Durable Goods by Elizabeth Berg
On the hot Texas army base she calls home, Katie spends the summer waiting: waiting to grow up; waiting for Dickie Mack to fall in love with her; waiting for the beatings to stop. Since their mother died, Katie and her older sister, Diane, have struggled to understand their violent father. While Diane escapes into the arms of her boyfriend, Katie hides in her room or escapes to her best friend's house—until Katie's admiration for her strong-willed sister leads her to transform her life. Written with an unerring ability to capture the sadness of growth, the pain of change, the nearly visible vibrations that connect people, this beautiful novel reminds us how wonderful—and wounding—a deeper understanding of life can be.
More titles . . .
The Little Prince by Antoine de Saint-Exupéry
The Adventures of Tom Sawyer by Mark Twain
Oliver Twist by Charles Dickens
The Kite Runner by Khaled Hosseini
Kim by Rudyard Kipling
Alice's Adventures in Wonderland by Lewis Carroll
Matilda by Roald Dahl
The Book Thief by Markus Zusak
Coraline by Neil Gaiman
Memoirs of an Imaginary Friend by Matthew Dicks
Life of Pi by Yann Martel
Never Let Me Go by Kazuo Ishiguro
All the Light We Cannot See by Anthony Doerr
In the Country of Men by Hisham Matar
Photo by Ben White on Unsplash
ALSO READ: Seven Books By Noteworthy Writers To Look Out For
Archana Pai Kulkarni is Books Editor at SheThePeople.TV. The views expressed are the author's own.