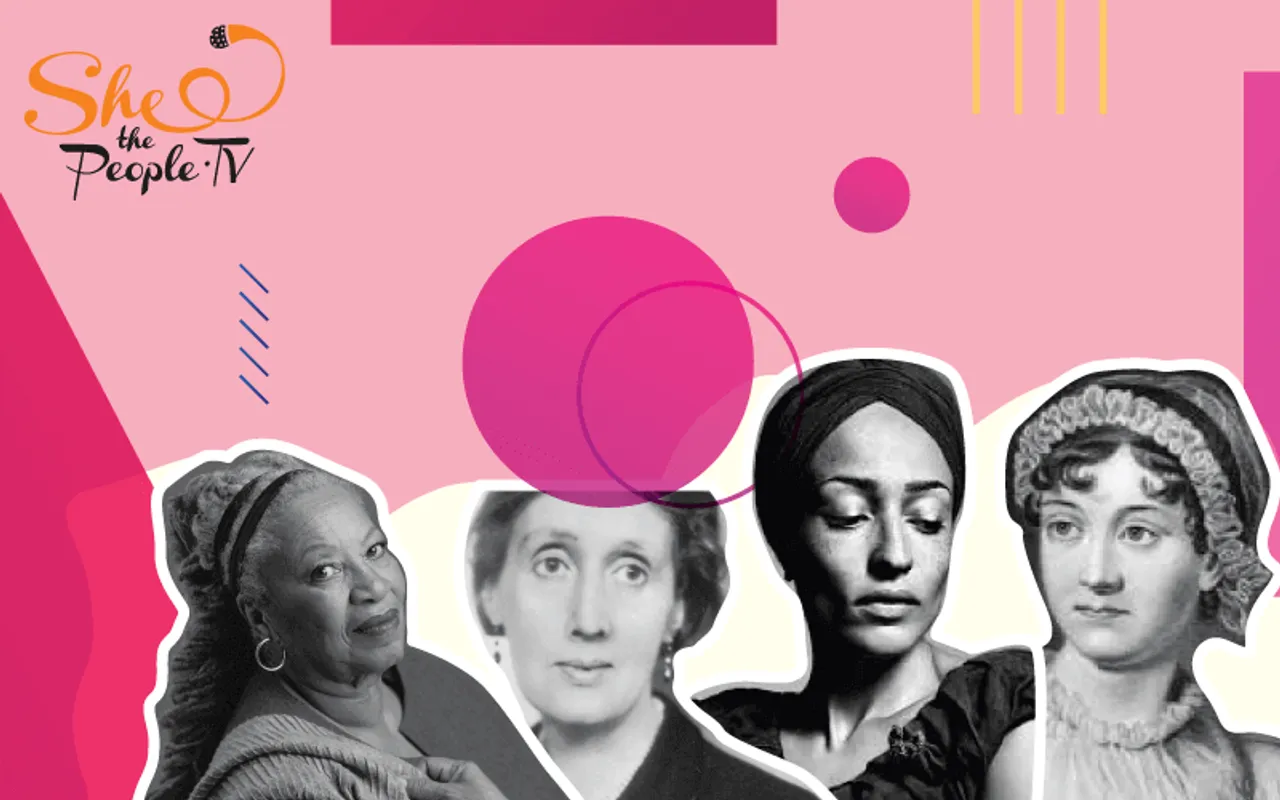 In Anne Enright's non-fiction work Making Babies, she writes "that most of us come to an accommodation between the 'Mother' in our heads and the woman who reared us". It's said that we end up becoming like our mothers. We love them, defy them, blame them and put them on a pedestal. Mother-daughter relationships are complicated, and yet, much cherished, and have been immortalised in many a classic and contemporary novel, memoirs and essays. If you are looking for a Mother's Day gift or mother-daughter read-together books or simply for interesting mother stories, take your pick from this eclectic list.
Little Women by Louisa May Alcott
First published in 1868, the beloved story of these four "little women" and their wise and patient mother Marmee enduring hardships and enjoying adventures in Civil War New England was an instant success. Loosely based on the author's own life, it follows the sisters from innocent adolescence to sage adulthood, with all the joy and sorrow of life in between. A book on the American home, it's universal in its appeal, and is an avidly read tale for generations.
Pride and Prejudice by Jane Austen
Published in 1813, this novel, a blend of comedy, satire, social commentary, and romance has one of the most famous fictional mothers of all time, Mrs Bennett. Her single-minded focus is to get her five daughters married to the most eligible bachelors in their area. Controlling and bossy, as a character, she's both enraging and engaging. This social gadfly's mission is driven by economic necessity, and she raises the bar for scheming matriarchs.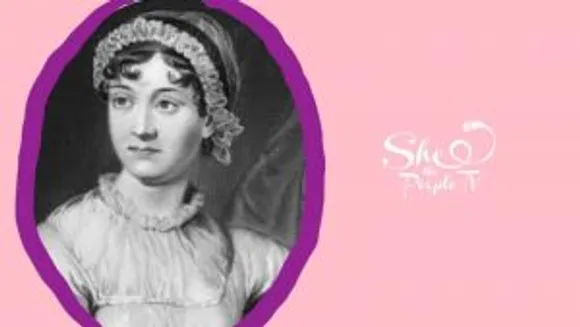 Jane Austin
To the Lighthouse by Virginia Woolf
Mrs Ramsay is the kind, serene centre of the universe for her four children, brainy, needy husband, and a houseful of quirky guests at their summer house. She often feels that she is nothing but a sponge sopped full of human emotions. Among the book's many themes are those of loss, subjectivity, and the problem of perception. This novel, which includes little dialogue and almost no action, and most of which is written as thoughts, recalls childhood emotions and highlights adult relationships.
A Very Easy Death by Simone de Beauvoir
In 1964, Simone de Beauvoir, published an extremely personal and intimate account of the final six weeks of her mother's life. While at its heart the book is about a mother and daughter, it is also a reflection on universal themes like love, suffering, ambivalence in family ties, faith, loss, mortality and captures human experience, suffering, hospitalisation and the witnessing of death. The author writes about her difficult mother and her relationship with her with great honesty and empathy.
Blue Nights by Joan Didion
An iconic book of incisive and stunning frankness, this is a haunting and profound work about the loss of her beloved daughter. Richly textured with memories from her own childhood and married life with her husband, John Gregory Dunne, and daughter, Quintana Roo, Didion reflects on her daughter's life and on her role as a parent, grapples with the candid questions that all parents face, and contemplates her age, something she finds hard to acknowledge, much less accept.
The Bay of Angels by Anita Brookner 
Despite growing up with a widowed and reclusive mother, young Zoë Cunningham retains an unshakable faith in storybook happy endings. When her mother, Anne, finally decides to remarry, Zoë is thrilled with her prospective stepfather, Simon Gould, who is wealthy, kind and generous. When a series of unexpected calamities intervene, Zoë realises that to preserve both her mother's and her own sense of wellbeing, she must discern the real motives of the strangers on whom she now depends.
My Name is Lucy Barton by Elizabeth Strout
A heart-wrenching story of mothers and daughters, it offers us a rare wealth of emotion, from darkest suffering to simple joy. A mother comes to visit her daughter in hospital after having not seen her in many years. Her unexpected visit forces Lucy to confront her past, uncovering long-buried memories. A deeply affecting short novel about the complicated love between mothers and daughters, it is immersed in the nuances of human relationships, and the memories - however painful - that bind a family together.
Hot Milk by Deborah Levy 
Sofia, a young anthropologist, has spent much of her life trying to solve the mystery of her mother's unexplainable illness. She and her mother travel to the searing, arid coast of southern Spain to see a famous consultant in the hope that he might cure her unpredictable limb paralysis. Shortlisted for the 2016 Man Booker Prize, this book is a profound exploration of the sting of sexuality, of unspoken female rage, the lure of hypochondria, and, above all, the value of being curious, bewildered, and vitally alive to the world.
Beloved by Toni Morrison
Set in the post-Civil War period, this Pulitzer Prize-winning book follows slave Sethe after she flees the Kentucky plantation where she was held to live a free life in Ohio with her family. Beloved is the name of Sethe's two-year-old daughter, whom Sethe murdered rather than have her claimed by her master, and Beloved appears in Ohio to haunt Sethe and her living children, as they struggle with the traumas of the past. Cheerful, it's not, but this book is one of the masterpieces of 20th century fiction.
Toni Morrison
The Turnabout Shop by Colby Rodowsky
After her free-spirited mother dies, Livvy is uprooted from her New York home and sent to Baltimore to live with her mother's old college friend, a woman Livvy has never heard of. Jessie is nothing like Livvy's mother: She's sensible, likes to weave, and doesn't even have pierced ears. What she does have is The Turnabout Shop, where she and her mother sell antiques. Set down to live among strangers, Livvy begins again from scratch, discovering that even without her mother, she can still learn and laugh and love, and take root in a whole different world.
Room by Emma Donoghue
Locked in a room to which the villain holds the key, Jack and his Ma experience fierce claustrophobia. Jack, interestingly, does not feel trapped; that the two live in Room against his mother's will is not something the son knows right away. That Ma can engage and interest a lively, bright boy while enduring the despair of their situation turns her into a heroic figure. We are horrified, yet riveted by her manner of coping and amazed by her capacity for adaptation.
Battle Hymn of the Tiger Mother by Amy Chua
Entertaining, provocative, thought-provoking and laugh-out-loud funny, this book ignited a global parenting debate with its story of one mother's journey in strict parenting. Amy Chua argues that Chinese parents typically believe that arming children with skills, strong work habits, and inner confidence prepares them best for the future. It chronicles Chua's iron-willed decision to raise her daughters, Sophia and Lulu, the Chinese way – and the remarkable, sometimes heartbreaking results her choice inspires.
Travelling with Pomegranates: A Mother-Daughter Story by Sue Monk Kidd, Ann Kidd Taylor
Sue Monk Kidd has touched millions of readers with her novel The Secret Life of Bees. In this beautiful and intimate dual memoir she and her daughter, Ann travel throughout Greece and France between 1998 and 2000. Each is on a quest to redefine herself and to rediscover each other. A wise and involving book about feminine thresholds, spiritual growth, and renewal, it is both a revealing self-portrait by a beloved author and her daughter, and a momentous story.
Lies My Mother Never Told Me by Kaylie Jones
Daughter of famed literary figure James Jones, the author has spent most of her life avoiding the twin parental legacies of fame and alcoholism. In this brilliant, touching memoir, Jones explores her life from her childhood to her troubled adulthood. Looming throughout is Jones's larger-than-life mother - charming, caustic and alcoholic. As Jones wrestles with her own alcohol issues, her relationship with her mother continues to deteriorate. Poignant and honest to the core, Kaylie Jones' memoir is a light emerging from the shadows of a writing life.
The Light Between Oceans by M.L. Stedman
In this intense drama, a rowboat containing a dead man and a living child washes ashore on an island off the coast of Australia. Living on the isle are an upright lighthouse keeper, Tom, and his grief-stricken wife, Isabel, who has suffered through two miscarriages and one stillbirth. Tom wants to turn the baby over to the authorities, but Isabel takes the little girl's arrival as a gift from God. The couple and their new daughter, Lucy, live in happiness for a while, but conflict erupts after Lucy's mother is found to be alive.
Big Little Lies by Liane Moriarty 
This book follows three women, each at a crossroads: Madeline is funny, biting and passionate; she remembers everything and forgives no one. Celeste is the kind of beautiful woman who makes the world stop and stare. New to town, single mom Jane is sad beyond her years and harbours secret doubts about her son. Big Little Lies is a brilliant take on ex-husbands and second wives, mothers and daughters, schoolyard scandal, and the dangerous little lies we tell ourselves just to survive.
Leaving Time by Jodi Picoult 
Jenna Metcalf was with her mother the night she disappeared in tragic and mysterious circumstances, and after over ten years, Jenna still reads and rereads her mother's journals, hoping to find some clue hidden there. She knows her mother loved her and would not leave her. Desperate for answers, she uses all her savings to recruit the aid of a private detective - and a psychic. This poignant drama is about the incomparable bonds we share with our mothers and a young girl's determination to uncover the truth, however shocking and life-changing it might be.
Fortune's Daughter by Alice Hoffman
From this New York Times bestselling author comes an intimate novel about two mothers whose lives are on the brink of life-altering change. Rae Perry is young, unmarried, and awaits the birth of her first child. Lila Grey is a fortune-teller with no interest in the future, a mother who lost her daughter long ago on a cold, cold day. Now, as these two women meet, it is earthquake weather in California, a time when things are in the air, and the unexpected happens. For Rae and Lila, it will mean the sudden intertwining of their lives and fates.
Where'd You Go Bernadette by Maria Semple
The plot revolves around an agoraphobic architect and mother named Bernadette Fox, who goes missing from her Seattle home prior to a family trip to Antarctica, leaving behind her distracted tech whiz husband. It is narrated by her 15-year-old daughter Bee Branch and is told in a series of documents (emails, memos, transcripts, etc.) with the occasional interlude by Bee. Bee searches for her mother, and her quest is relayed in the form of emails, reports, transcripts, and other documents, creating a compulsively readable and surprisingly touching novel about misplaced genius and a mother and daughter's role in an absurd world.
Divine Secrets of the Ya-Ya Sisterhood (The Ya-Ya Series Book 1) by Rebecca Wells 
A deeply moving, poignant, funny, outrageous classic of Southern women's fiction about a lifetime friendship between four Southern women, and the complex and often-rocky complex bonds between mothers and daughters. It is also about the healing power of humour and love, a story which is as fresh as it is uplifting.
Rosie by Anne Lamott 
In this wise and witty novel, the growing pains of motherhood are portrayed with rare humour and honesty. If Elizabeth Ferguson had her way, she'd spend her days savouring good books, cooking great meals, and waiting for the love of her life to walk in - her daughter, the wild-haired and wise Rosie. As Rosie grows older, Elizabeth can't keep the realities of the world at bay or shield her from its dangers or mysteries. She must find a way to nurture her extraordinary daughter—even if it means growing up herself.
What We Keep By Elizabeth Berg
In this rich and rewarding novel, a reunion between two sisters and their mother reveals how the secrets and complexities of the past have shaped their lives. Ginny Young is on a plane, en route to see her mother, whom she hasn't seen or spoken to for thirty-five years. On the flight, Ginny looks back on the time when everything—including her mother—fell apart, and finally confronts the wounds she's ignored. This novel explores the resilience of a daughter's love and the healing power of time on our hearts.
Left by Tamar Ossowski
Therese Wolley, a single mother, works as a secretary, shops for groceries on Saturdays, and takes care of her two girls. Theresa made a promise and the time comes when she has to make good on it. She must do the unthinkable and abandon one of her two daughters. Separated and without answers, Franny and Mathilda vow to find each other again, and to save their family from the unknown danger that haunts them. A haunting, sometimes harrowing portrait of the ways that love can go wrong and how we can right it.
Swing Time by Zadie Smith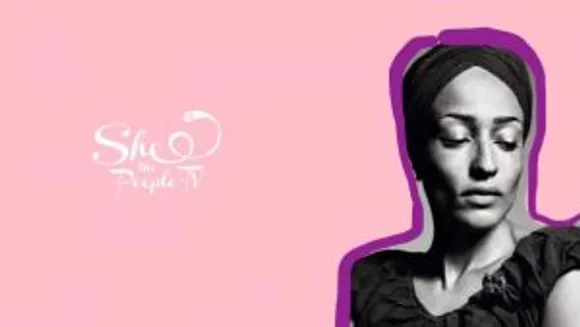 Zadie Smith
Mother-daughter relationships is one of the many, though central, themes of this novel. Dazzlingly energetic and deeply human, Swing Time is a story about friendship and music and true identity, how they shape us and how we can survive them. Even as its unnamed narrator goes off on her own adventures—to the entertainment industry, to West Africa—her mother is always a lurking presence at her back. The book tackles racism, class, dance, and the indelible ways our mother's influence carries into our adult lives.
We Need To Talk About Kevin by Lionel Shriver
At the very beginning of this novel Lionel Shriver cites Erma Bombeck: "A child needs your love when he deserves it least." Eva is a 37-year-old successful career woman, and in a stable and happy relationship. Her son, Kevin, has gone on a shooting spree at his school. Eva reconstructs her motherhood in a series of letters addressed to her now estranged husband. The story is carried by Eva's inexorably honest voice, as she tries to unravel the genesis of Kevin's evil deeds.
The Green Road by Anne Enright
Rosaleen, the matriarch of the Madigan family, has taken to the bed in protest when Dan her eldest has declared his intention to join the priesthood. The loss of grandchildren would be catastrophic to her. She summons her scattered family by declaring that she is selling the family home. Soon the children are back at their assigned places at the table and regressing fast to their childhood selves. Rosaleen is always centre stage, managing her children's emotions and when she disappears into the night, the family all search for her, physically and metaphorically.
Janani - Mothers, Daughters, Motherhood by Rinki Bhattacharya
Janani or mother as the creator of life defines this narrative collection, which brings together autobiographical writings of women from many walks of life - noted authors, artists, and academics to share their experiences of being mothers, daughters or both. The accounts combine memory and nostalgia in nuanced detail, and the contributors abandon their public faces to provide humane, intimate and compelling narratives. The collection includes accounts of adoptive motherhood, stepmothering and single motherhood.
A Life's Work: On Becoming A Mother by Rachel Cusk
Cusk describes the book as a letter to women "in the hope that they find some companionship in my experience". This factual account of the first few months after her daughter Albertine was born is a memoir infused with wit and searing honesty, where daily battles with colic and childcare become almost a war diary, candid emotional accounts of her experiences of new motherhood. This is a love story born out of the terrors and confusions of being a mother, neither good nor bad, just fallible and human.
The Joy Luck Club by Amy Tan
Amy Tan's novel is about a group of immigrant Chinese women and their American-born daughters. The women first meet at a church in San Francisco, and agree to continue to meet to play mah jong, a popular Chinese game. They call their mah jong group the Joy Luck Club. The set of 16 interlinked stories revolve around the women of the Joy Luck Club. The book beautifully explores the relationship of each of these women with their daughters. It is about the disagreements and fights between mothers and daughters and also about love and forgiveness.
Also Read: WoMoneyKiBaat – Great books on investment and money you must read
Archana Pai Kulkarni is the Books Editor at SheThePeople.TV.