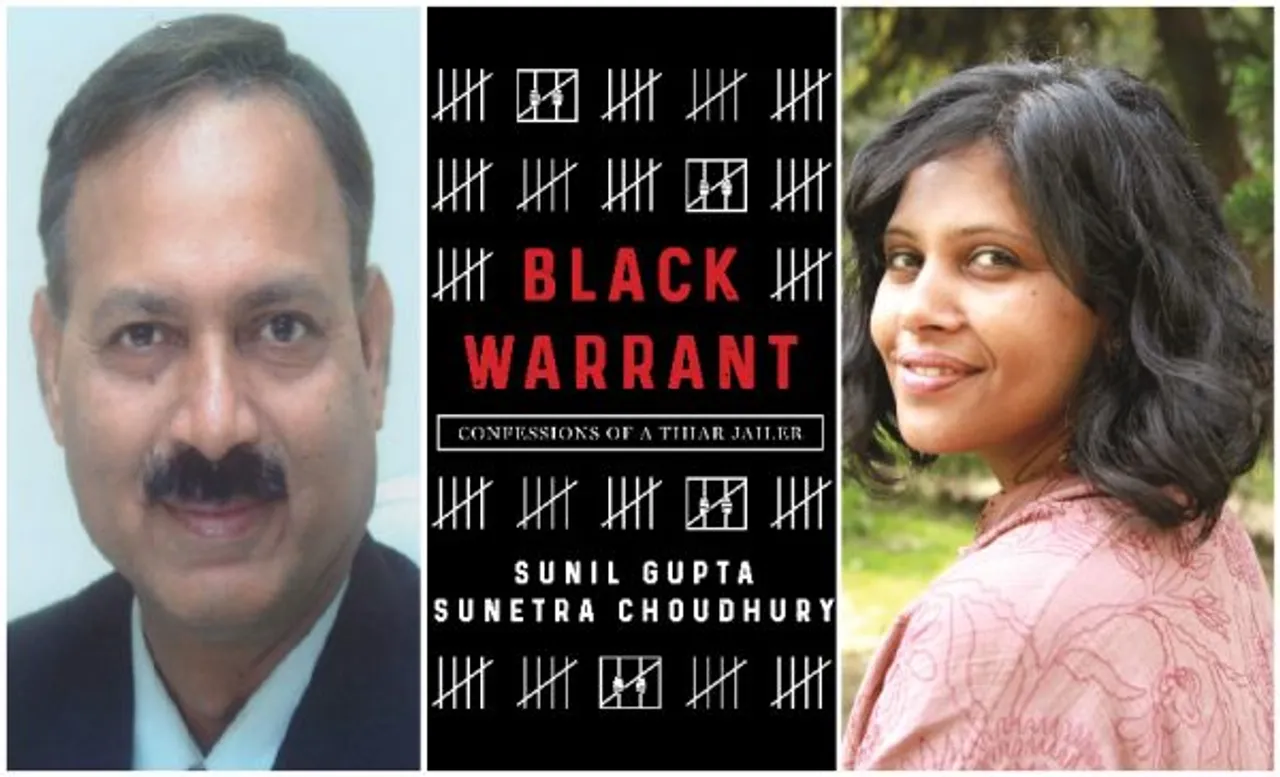 An excerpt from the book, Black Warrant by Sunil Gupta and Sunetra Choudhury.

At 6 am, it was time to tell Afzal of his imminent death. We had seen each other around, and knew of the other, but there had been no conversation between us – until now. I would see him walking with other inmates and reading books of different faiths – Gita, Quran and the Vedas. When he wasn't reading, he was usually doing his prayers – unfailingly five times a day.
'With regret, I have to tell you that today is your hanging,' the superintendent informed him.
'I know, I figured.'
We sat down with him and asked if he wanted tea. As we sipped it slowly, Afzal spoke calmly about his case. He told us he was not a terrorist, and that he was not even a wanted person. All he wanted, he said, was to fight against corruption but 'who listens in India?'
'This was never my fight. I never wanted or even intended to be a Kashmiri separatist. All that I did was to fight against corrupt politicians.'
And then he started singing a song from the 1960s movie Badal, 'Apney liye jiye toh kya jiye, tu ji ae dil zamane ke liye.'
(What's the point of a life lived for ourselves, my heart lives for others).
It is a lovely song picturized on the actor Sanjeev Kumar singing in prison. Like the character in the film, Afzal was telling us that everything he did was for a larger cause. There was no fear in his voice. There was just something about the way Afzal sang it, that I could not help myself. I sang along with him until he stopped and asked for some more tea. Unfortunately, the man who serves tea in prison had already left so this wish of his remained unfulfilled.
Also Read: Teen Author's Work Published Posthumously To Much Acclaim: An Excerpt
The superintendent asked him if he wanted to give a message to those he was leaving behind as we feared there may be riots and acts of violence after his hanging and asked him if he would want to give a message to urge everyone to remain peaceful.
'I see compassion in your eyes. Will you be there at the time of hanging?' he asked.
'Don't worry.'
'Make sure I am not in pain,' he said to the superintendent.
As the prison authorities led him into the phansi kothi, my colleagues who had been practicing all night were ready to carry out the act. When Afzal was ready, the staff member who pulled the lever looked towards the superintendent and he nodded as per rules contained in the jail manual.
Two hours later, after doctors certified his time of death, Afzal was buried according to Muslim rites right next to where Maqbool Butt had been buried 30 years ago. Afzal's hand scribbled note written moments before his hanging reached his family in just 26 hours. This time around, the authorities posted the note on Monday, 11 February and it reached the very next day, despite the fact that there was curfew in the Valley, to deal with any kind of backlash.
As the prison authorities led him into the phansi kothi, my colleagues who had been practicing all night were ready to carry out the act.
Respected family and all the believers.
Asalam u alikum (peace up on you)
Also Read: Dharini Bhaskar's Debut Book Explores Women's Autonomy: An Excerpt
I thank almighty that he has chosen me for this stature. From my side, I want to congratulate all the believers. We all should stay with truth and righteousness, and our end must also come on the path of truth and righteousness. My request to my family is that instead of grieving over my end, they should respect the stature I have achieved.
Almighty God is your greatest protector and greatest help.
I leave you in Allah's protection.
When I went home that day I threw out a rule I had always followed. I could not keep the day's proceedings to myself and told my family all that happened. They had only heard Afzal's name in the media, and did not know that we had been preparing for his hanging and I would be present at his execution. As I told them about Afzal's final hours, perhaps the only hanging that I really shared with them, we all cried together. I told them about my role, about the song he sang, and the note he left behind. This was the first time I broke down and cried.
I think about Afzal a lot and must have heard that song on YouTube endlessly. I know that anyone who refers to him is called an 'anti-national' but I think he was a good man who wanted to work with the NGO, People's Union of Civil Liberties. All he wanted was to serve humanity and for his people to live peacefully.
Also Read: The Yogini Explores Mystic Forces That Hide In Plain Sight: An Excerpt
You see destiny playing out in strange ways in jail. Afzal Guru made a friend while at Tihar – Davinder Bhullar, the 1993 Delhi Blast convict, who was a Khalistan supporter, and sentenced to death three years before Afzal. They shared a great relationship, both being held in isolation as high security prisoners, and spent much of the little time they got walking together. Both were convicted and sentenced to death for terror attacks that killed people, and they both spent many years waiting for a decision on their mercy petition. But while Afzal was hanged, Davinder Bhullar's sentence was commuted in 2014. His lawyers successfully argued that the wait for a decision on his mercy petition had driven him to insanity. The Supreme Court agreed. In fact, by 2016, Bhullar had not only got a transfer to a Punjab jail, he also got parole from prison.
Image Credit: Roli Books/Sunil Gupta/Sunetra Choudhury
Love books? Follow authors? Join the SheThePeople Book Club On Facebook. Click Here.
Excerpted with permission from Black Warrant by Sunil Gupta and Sunetra Choudhury, Roli Books.