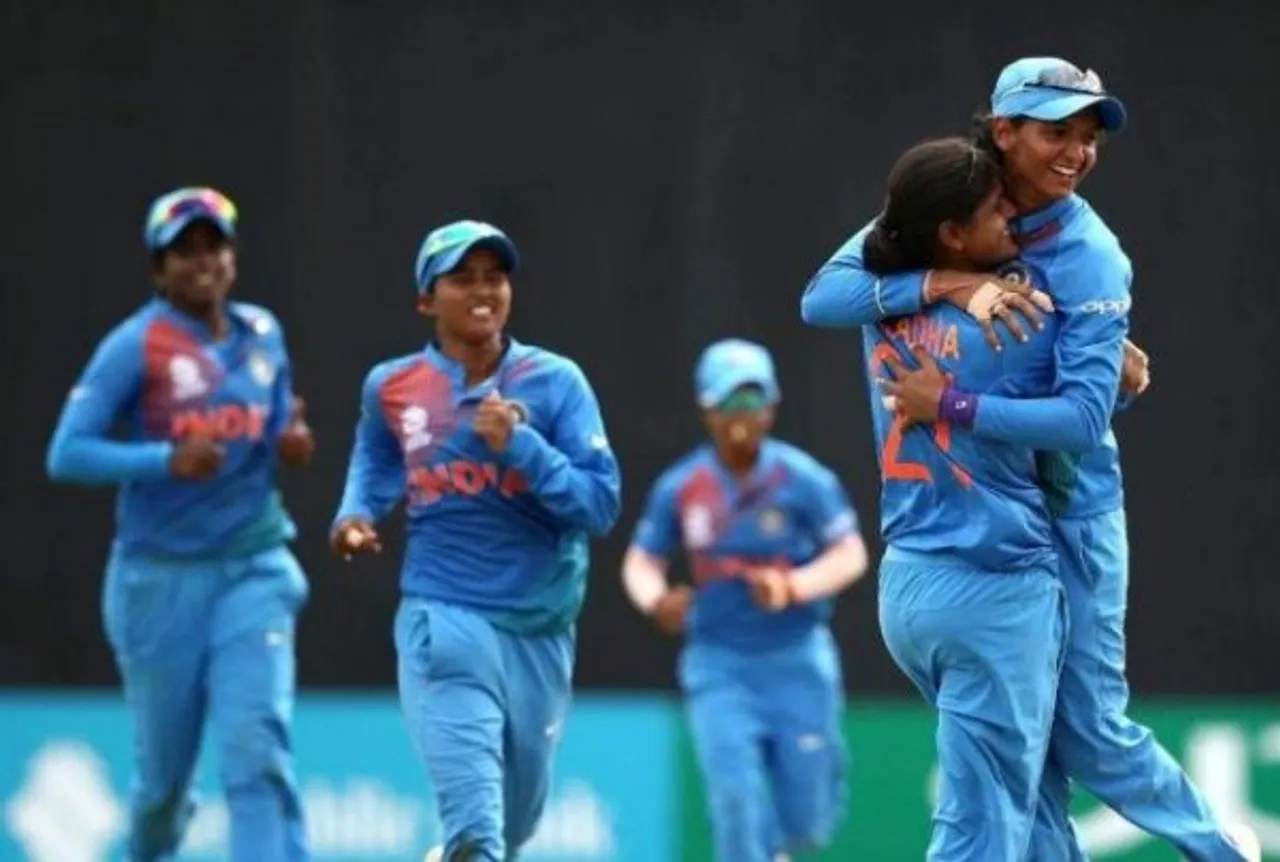 Women's cricket is not new to India. It goes back as far as four decades and more. Indian women made their first test debut in 1976, with the first ODI debut in 1978. We have had outstanding women cricketers such as Diana Edulji and Shantha Rangaswamy, who are fondly remembered in the annals of cricket.
Although cricket has done far better as a spectator sport, with male cricketers being hero-worshiped as public icons, women's cricket has mostly drawn a huge yawn. Our women have had to play to empty stands, with the best of them going unrecognized. And the situation was not confined to India. Even in England, the home of cricket, "there were never more than a couple of hundred people watching" the inaugural women's World Cup back in 1973, to quote ex-cricketer Lynn Thomas.
Women's cricket at the elite level is as fierce as any sporting contest. And sledging, even in the harshest sense of the word, does exist in women's cricket to a degree, as does gamesmanship.
At the moment, hardly any schools have girls' cricket teams. In spite of cricket academies mushrooming in many cities, girls are often never accepted for coaching. Even where they are accepted, toilets and suitable changing rooms are lacking. Or else, these academies – for the lack of open space, are set up on the outskirts of cities, making it difficult or unsafe for girls to commute alone.
Also Read: Why Women's Indian Premier League Is The Need Of The Hour
If this gives the impression that women's cricket is less competitive, or that there's no such thing as sledging in the women's game, both notions can be shot down pretty quickly. Women's cricket at the elite level is as fierce as any sporting contest. And sledging, even in the harshest sense of the word, does exist in women's cricket to a degree, as does gamesmanship.
"Our values differ to the men's," said Australia's, Ashleigh Gardner shortly after winning the 2018 World T20 final. "We wanted to change them to something that really fit our group and we could agree to live by."
Professionalism is now changing that. The undertones of reverence for one's elders, and the sense of hierarchy often seen in subcontinental sporting teams, remains, for better or worse. But the more established players of today seem to be rising past that and developing an awareness of the bigger picture.
Gone are the days, when women's cricket was considered to be futile, when readership and viewership of their matches were abysmally low, when Board's assistance was a sole indicator of their success, when broadcasters were reluctant to telecast matches and when they struggled to stamp their authority in a male-dominated game.
Also Read: Shafali Verma: India's Youngest Shining Star Of Cricket
Lots and lots had changed, off-late. ICC's decision to broadcast and live-stream ODI WC'17 across 139 countries to grow global interest in women's cricket.
ICC also doubled the prize pool to $2 Million for ODI World Cup 2017 by dedicating the move to a step towards parity with men's cricket.
The appointment of PepsiCo Chairwoman & CEO Indra Nooyi as ICC's independent female director.
The introduction of the ICC Women's Championship in 2017 and an award for the Best Women's Cricket Initiative of the Year.
Apart from International Initiatives across the globe, BCCI have also made numerous promises to these young Indian Eves; major steps include: BCCI has expanded its upcoming domestic season for women by introducing a T20 and a one-day tournament just before the Women's T20 World Cup in West Indies for senior as well as U-23 players. More India-A tours. Hike in Pay for Cricketers – Domestic as well as International. They have promised a separate committee for women at BCCI with women delegate and a couple of exhibition matches during Men's IPL.
A nerveless England had triumphed over mighty India in one of the most dramatic women's matches ever played to memorably claim the 2017 World Cup. The euphoria and sheer noise emanating from the sell-out crowd was another indelible moment in the iconic ground's lore.
It felt like a major breakthrough for women's cricket. This was a landmark match for the women's game, which had made encouraging strides in recent years. Television ratings for the tournament were astronomical.
Recently, Isa Guha who is a former England cricketer who has played the 2005 and 2009 World Cup. She started playing cricket since the age of 8 and was selected for the English side while she was 13. She currently is a cricket commentator, television and radio cricket broadcaster. Lately, when she was in a conversation with Mel Jones discussing the upcoming ICC Women's T20 World Cup she said that she is impressed with the rising quality of women's cricket.
Also Read: You Learn A Lot Of Things About The Game On And Off Field: Babita Negi
When she was asked about looking forward to the most in the upcoming T20 World Cup, Guha replied, "Just the skill-levels, I think. Because the WBBL has gone to another level and the skills of people have gone to another level."
"The one thing I love about watching women's cricket is that the players I used to play against, like Ellyse Perry, Alyssa Healy… just love seeing how they have gone to this unbelievable level of cricket, which I just didn't think was possible. It has given me the most joy to see how they have developed," Isa added.
Like many other sports, women's cricket has been overshadowed by its male counterparts but momentum has grown in recent years. And that's why I think it is the best time for girls to join cricket.
"The way (the game) has grown, it's been so fast, you have to pinch yourself to see how quickly it's grown," Dane van Niekerk.
Amidst all the challenges and hardships women's cricket and cricketers are going through, I would urge people to support the beautiful game of cricket and help youngsters to live up to their dream. Spectators should throng the stadiums just like they do it for a men's match. Let the players enjoy the backing of spectators; maybe one day they would rise to the occasion and give their followers the kind of thrilling battles they won't have imagined of.
Image Credit: Twitter/BCCIWomen
This piece was first published on Female Cricket.