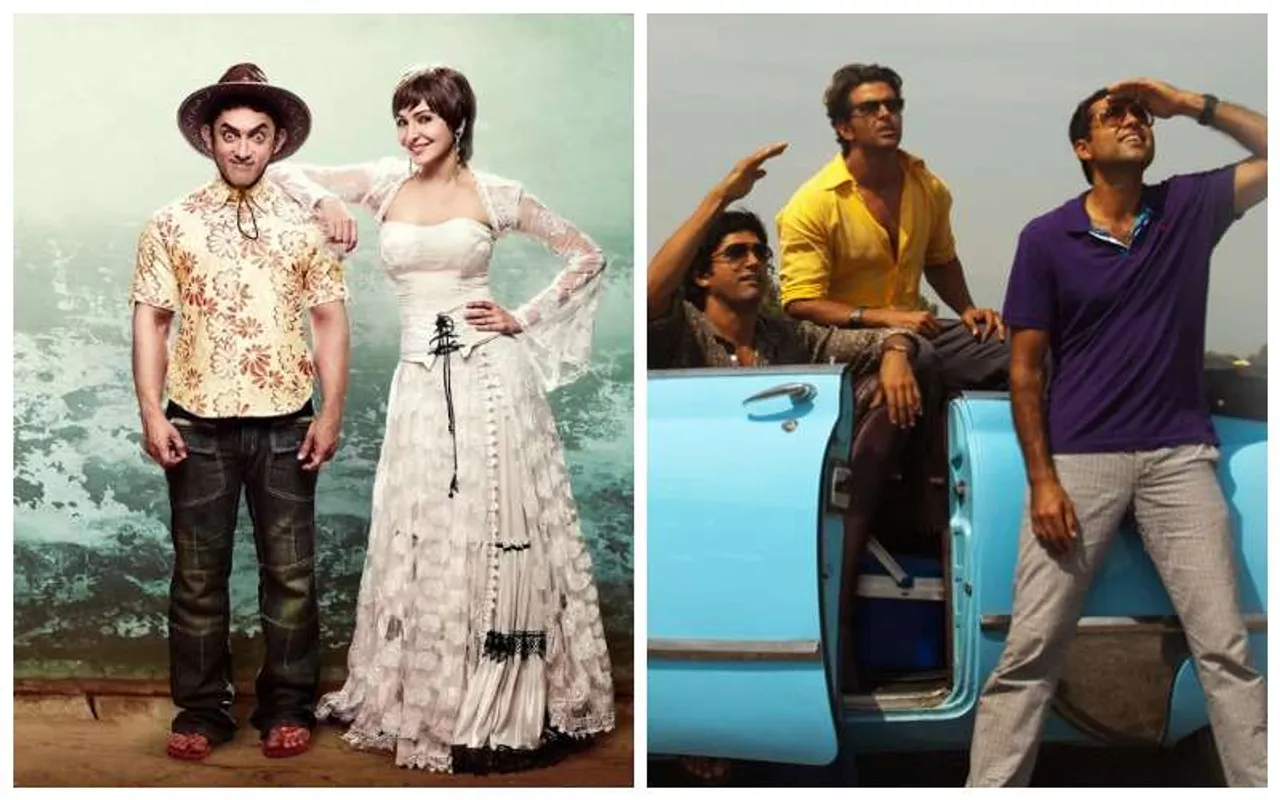 Recently in one of my film studies classes, a professor asked us the names of our favourite movies. She then determined, one by one, if they passed the Bechdel Test. Now what exactly is the Bechdel Test, you may ask. Well, inspired by cartoonist Alison Bechdel's 1985 tongue-in-cheek comic strip 'The Rule', the Bechdel test is a basic measure to see if women are fairly represented in a film. There are three requirements for passing the test: It must have at least two female characters; they must both have names; they must talk to each other about something other than a man.
Sounds like an easy test to pass? Hold your horses then, because when I first learned about this test, I too scoffed, thinking, "There are too many movies that would pass such a test." But I was in for a shocking revelation, for soon I found out that most of the films don't. Amongst them were films that I had grown up adoring: Lord of the Rings Trilogy, The Star Wars Trilogy, Breakfast at Tiffany's, 500 Days of Summer, Eternal Sunshine of Spotless Mind, A Star Is Born, and even a few films from the Harry Potter franchise! The same went for Bollywood films; Zindagi Na Milegi Dobara, PK, Barfi, Ye Jawaani Hai Deewani, Ram Leela, all fail the test too. And that is when I slowly started to realise, "Maybe there aren't that many movies that pass the test."
Also Read: Today I Learnt: The Male Gaze Has Three Perspectives
Why do we need this test
The Bechdel Test has launched a dialogue about the lack of proper representation of women in cinema. On top of that, the ones portrayed are often shown as one-dimensional and male-dependent. They are 'damsels in distress', desperate to be saved by a man. The Bechdel test is a blunt, basic and absurdly simplistic measure of gender equality in movies. And often—still, ridiculously— it's not passed by Hollywood and Bollywood movies. At the 2014 Oscars, only three nominees for Best Picture passed the Bechdel Test. On the other hand, while Bollywood may have evolved in content, improvement in female representation is still sadly lacking. A 2018 study found that narratives surrounding women's issues were well received in movies like Padman and Stree. But they were still being pushed by men. Perhaps that is why a basic measure of female representation like the Bechdel test, becomes so important.
But Is Passing The Test Enough?
While the Bechdel Test is a good indication of equal women's representation in a movie, it doesn't inherently mean that the movie is feminist. There are many problems with the test. Firstly, it doesn't touch on many important aspects of cinema—about how central these women's roles are, about people belonging to the LGBTQ community, about who's working behind the camera, as well as in front of it. Secondly, it doesn't take into account the fact that women's conversations about men, even if it's just about fancying or loving or sleeping with men, can be feminist too. It is not un-feminist to ask how we can achieve equality in our romantic lives. Or to ask what makes a man a feminist and what do women expect from a man. But movies dwelling upon these concerns will fail the Bechdel test because of how the test itself functions.
Also Read: Today I Learnt: Manic Pixie Dream Girl, A Trope Pop-Culture Needs To Get Rid Of
Thirdly, there are many movies that reflect on the reality of patriarchal societies and yet fail the Bechdel scanner. An example: The 2003 Indian film, Matrubhoomi has one female character and does not pass the Bechdel Test. However, it is an important film that deals with the potential societal consequences of female infanticide and foeticide. It is a powerful film on women's issues. Similarly, several movies which are watchable from the feminist lens do not necessarily pass the Bechdel Test. When you think about it, all it shall take for a movie to pass the Bechdel Test is two women talking about shopping or manicure. Which is what precisely happens in films like Legally Blonde and Confessions of a Shopaholic.
The point is, Feminism, like movies, is nuanced, and that's what the Bechdel Test lacks. But then the Bechdel scanner was never intended to be a diagnostic tool either, only an observational one. However, the one thing that cannot be denied about the Bechdel Test is that it triggers discussions. And hopefully one day, movies passing the test will be the norm, and not the exception.
Dyuti Gupta is an intern with SheThePeople.TV. The views expressed are the author's own.