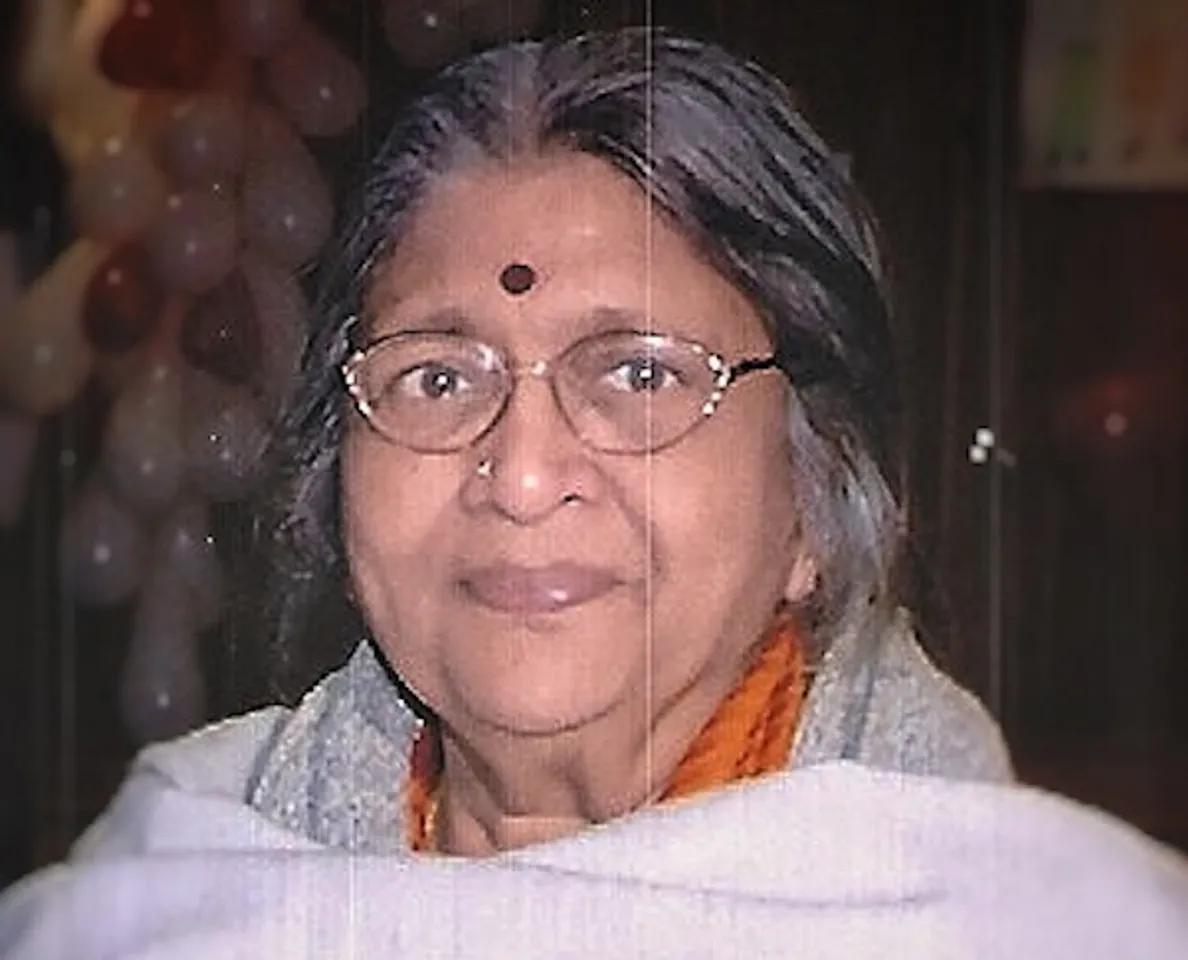 The coronavirus pandemic has gripped us in its claws. In such grim times, people have been coming together to fight the virus in whatever way possible. One such corona warrior is the 85-year-old Mathematics teacher Saroja Sundararajan who has been selling fun math activity sheets to collect funds to contribute towards coronavirus-impact needs. The recipient of a National Award, she dedicated her life to the subject and wishes to make its learning as easy as possible for the students, for which she integrates it with Art. Sundararajan left us in June 2021. Her family confirms to SheThePeople that she has passed away due to COVID-19 related complications.
The 85 year old started a website called Math Funds India with the help of a teenager, Siddhant Sinha. Her activity sheets catered to students of classes sixth to eighth. Not only is it reaching out to students and raising money, but is also helping herself cope in this grave situation.
SheThePeople had spoken to the very humble Saroja Sundararajan who will inspire you to get through the pandemic with a smile.
Also Read: Corona Warriors: Odisha Woman Farmer Distributes Her Produce For Free
Tossing different roles in academia
Saroja had worked as a Mathematics teacher for a major part of her life. She was a consultant at Hey Math! for 4 years and Academic Director at Futureschools for 8 years. Moreover, she had authored many books that have been helping students with math in innovative ways.
When asked about the differing yet interconnected learnings from these roles, she remarked, "In every field that I worked, I have always been at the forefront. As early as in the 70s I would train teachers to use the cassette player for listening sessions, teach them innovative ways to use the overhead projector in the class and so on. My passion for teaching easily lent itself to transfer of training to one role or the other. It was the teacher in me that always played a dominant role. Every role taught me immense lessons."
The innovative teaching ideas
She always stressed on fun techniques for students to learn math concepts. Acknowledging the influence of people in her life for these techniques, she revealed, "My father, an excellent mathematician played a pivotal role in encouraging me to think 'differently'. That was what made me teach differently from others. My husband, also a mathematician, would appreciate every new idea of mine."
She also talked about the reach of her methods and how it impressed the officials, "I was a pioneer in introducing practical activities in classroom teaching in 1977. When I was a classroom teacher in Delhi, the Department of Education had come on an inspection and being very impressed with my innovations, repeatedly sent their officers to attend my classes. My students were an impetus for me to go forward."
Integrating Art with Math
Sundararajan, who was specifically focused on consolidating the two subjects, asserted, "When CBSE had mandated that every subject should be integrated with Art, I took upon myself, as always to be a pioneer in trying it out. My interpretation of Art was totally different from the usual connotation of art – that of Visual Art or Performing Art. I thought everything in Maths required an art – the use of problem-solving skills, the skill of mental computations, the eye to appreciate patterns in numbers and shapes, one can go on listing the myriad ways in which art can be interpreted as woven into the very fabric of Maths."
A National Awardee
When questioned about developing a passion for the subject, she disclosed, "I was a severe migraine patient for nearly three decades. No treatment had helped. My father used to tease me saying that if I was given Maths puzzles to solve, my migraine would vanish immediately!" She accredited her progress in the subject to her mentor and friend, former principal Mrs. Rajni Kumar of Springdales School, Pusa Road, New Delhi.
Being the first CBSE teacher to be awarded the Best Teacher's National Award (India) by President Zail Singh in 1986, she said, "Instead of feeling elated, I felt that a big burden was kept on my shoulders to prove to the school and to the society at large that I deserved it. Every moment that I climbed the ladder I was thanking all my colleagues who were of great support to me,  all my students who were actually indirectly my teachers! It humbled me."
The idea
"When I saw the entire world suffering from the coronavirus, I thought I should help. Thousands of requests would come up asking for donations. I thought my appeal should be with a difference. When people buy my worksheets they have earned these in return for what they are giving to society," Saroja said. A mention of this idea to a friend, Yamuna led her to 16-year-old Siddhant Sinha who designed the website with the help of a friend, Basudhara. Siddhant said, "I was inspired by Saroja Aunty's dedication towards her work. It has been a fulfilling and learning journey for me. I feel good that I was able to contribute to the COVID-19 crisis." After reaching the collection goal, she wished to use the proceeds for any other good cause.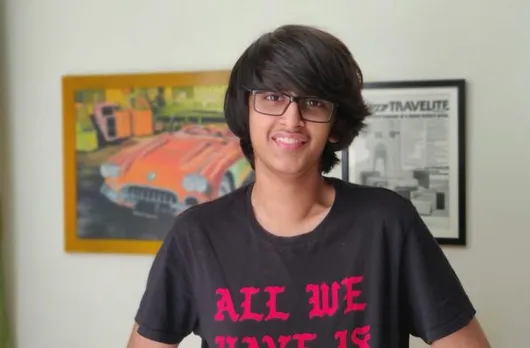 16-year-old Siddhant Sinha who designed the website
Message to students and teachers
To the teachers, she said, "Enter into the class with an interesting little idea of a story, a puzzle or even a small activity. Children's attention will automatically turn towards the subject through your eyes. Never discourage a child that he cannot cope with the subject." For the children, she said, "Never get discouraged. Keep echoing in your mind, 'Yes! I can!'"
Also Read: A Corona Warrior In Burqa Is Disinfecting Delhi Temples And Gurdwaras
Saavriti is an intern at SheThePeople.TV