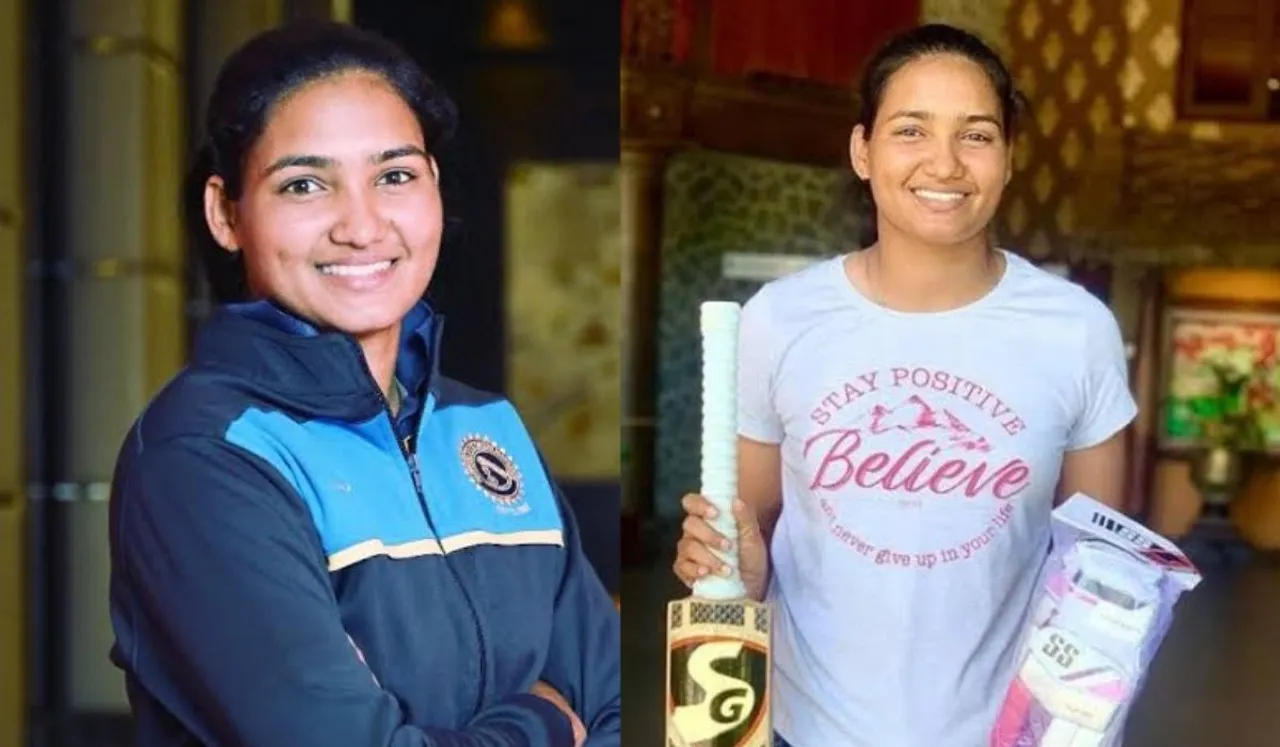 Indian cricketer Ashwani Kumari, who competes for Jharkhand, is known for her ability to hit massive sixes and bowl at a greater speed than most. In Indian domestic cricket, she is considered one of the greatest all-rounders. The Women's Premier League franchise Gujarat Giants won her through an auction (WPL).
Ashwini Kumari is regarded as one of domestic cricket in India's most gifted all-rounders. She has contributed to Jharkhand and East Zone sides with several valuable innings.
Who Is Ashwini Kumari?
Since she was a young girl, she has enjoyed playing cricket.  When she was 12 years old, she began playing cricket with neighbourhood boys near her home. Her decision to pursue a &list=PL7q0plMPm0wui4oYalX1Xxs3BRD6_N8xT">career in cricket solidified when she saw the 2013 Women's World Cup. She comes from a middle-class household, and in the beginning, she struggled to pay for cricket equipment. In the Ghorabandha neighbourhood close to her house, she began practising with Kajal Das as her instructor. She used to borrow the boys' kits to compete in tournaments.
Afterwards, she relocated to Jamshedpur's Shaheed Nirmal Mahato Stadium. She was chosen for the Jharkhand Under-19 team; however, she was not given the opportunity to play for the team.
She then began practising with Umesh, the Jharkhand state team's coach, who also pushed her to practice her batting. Later, when he began using her as an opener in games, her career took a turn for the better.
In the two matches of the Senior Women's 120 Championship, she displayed excellent performance. She scored 84 runs off 50 balls in one competition, and 95 runs off 55 balls in another.
The judges that selected her for the East Zone appreciated her performance. She quickly fired off 65 runs in a match against Central Zone. She has participated in several games for the Jharkhand State Cricket Association and the India D team. She participated in the Challengers Trophy in 2021.
She participated in the 2022 BYJU'S Jharkhand Women's T20 Tournament for the Dumka Daisies Women's team. She was recruited by the Gujarat Giants club in the Women's Premier League (WPL) auction of 2023. Her starting price was Rs. 10 Lakhs, but she ultimately sold for Rs. 35 Lakhs. Allyse Perry, an Australian cricketer, and Mithali Raj and Jhulan Goswami, two Indian cricketers, are among her favourite players.
---
Related article: Who Is Jemimah Rodrigues? Cricketer Become One Of Highest Paid Player In WPL