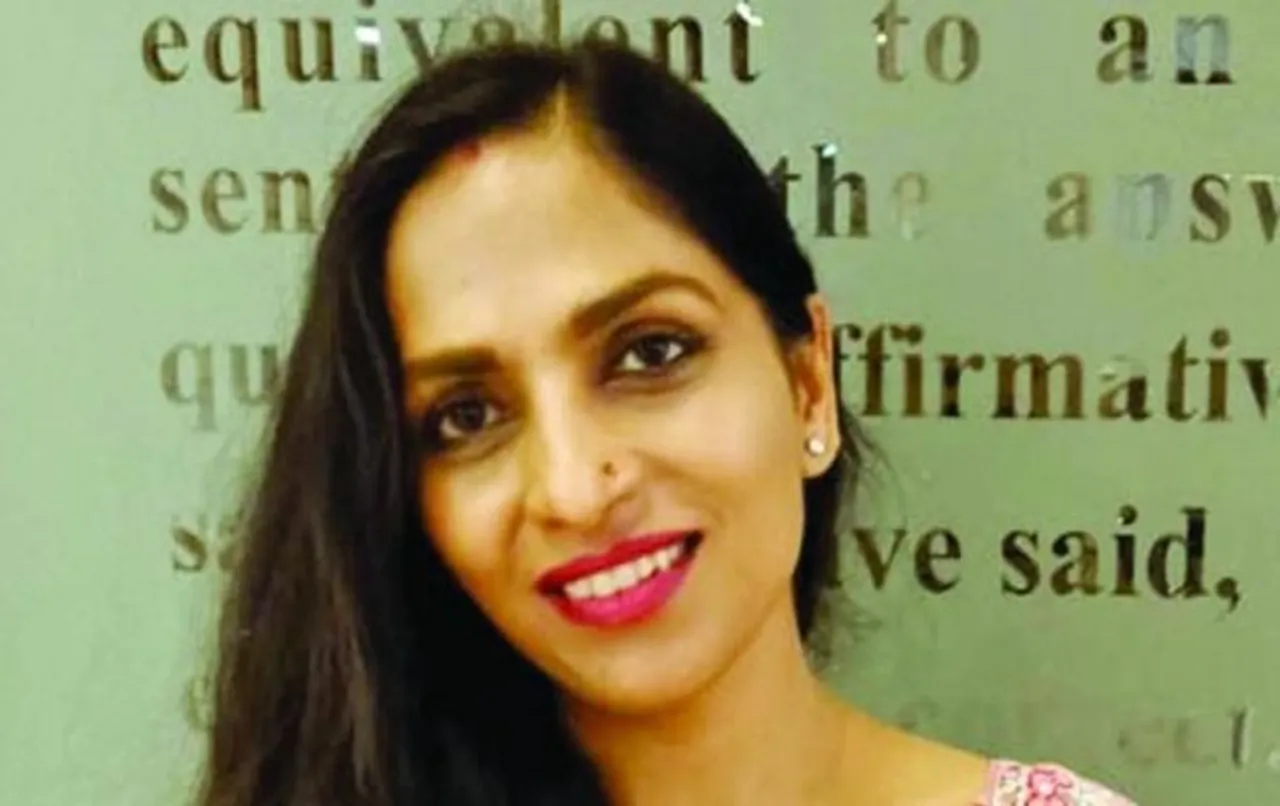 "I write intuitively, without a plan or an outline . . ."
Anukrti Upadhyay's companion novellas, DAURA and BHAUNRI, are small wonders set in the Heart of Rajasthan. Both tales transport the reader to old worlds and new, as they oscillate between myth and reality and back, and from the illusory to the ostensible. Peppered with songs and myths, these half real and half fable narratives capture the beauty and mystery of Rajasthan. Here, the author tells Archana Pai Kulkarni why her stories are a rebellion of sorts—her way of throwing caution to the wind.
Both your novels, 'Bhaunri' and 'Daura' are set in the Thar Desert region of Rajasthan, and capture the scenic beauty, the rough weather, and the mystery of the region. You seem familiar with the shifting sands, the aromas, the camels, the folklore, the fables, and the whole milieu. Is that where you spent your childhood? What is your strongest childhood memory?
I grew up in Jaipur with strong impressions of the surrounding-but-not-quite-seen desert. The Thar came alive for me through my mother who often spoke about her childhood in Shekhawati, among the dunes and desert-folk. Amongst my own childhood memories are glimpses of water-smoothened stones and rocks, half-buried in hot sand with no sign of water for miles, caught from car and bus windows and an intense curiosity combined with an equally intense yearning for the mystic Thar.
You developed the character of 'Bhaunri' from an image that flashed in your mind – of a dusky woman with fiery cat-like eyes. What was it about that woman that intrigued you to start weaving a story about her, and add to her character the traits you did?
I can claim no credit for weaving the story of Bhaunri. Once I saw her, the story told itself. She willed the characters to appear and populate my imagination. Her beauty and strength and solitariness, the dark upheavals in her depths took the story forward without my volition.
Bhaunri's mother too is a fiery woman, who knows her mind and lives life on her own terms. She is unafraid to ask for what she wants and to take it at will. Who or what inspired you to create such doughty female characters? Who are the women who have influenced your thoughts and choices?
All women I have met, barring none, have filled me with admiration for one reason or other and I believe I have been influenced by all.
Bhaunri's mother emerged intact and formidable from imagination. I can't say if anyone inspired her creation except a wish-rolled-into-a-blessing for women who go their way and thrive. I have admired many women – my mother who has so much strength as well as tensility, as also writers ranging from Charlotte Bronte, Virginia Woolf and Toni Morrison who wrote fearlessly in times when constraints on women were heavy. Mannu Bhandari, Sudha Arora, Namita Gokhale for giving voice to depths within, the changing-room attendants at my gym who coped with alcoholic husbands and had enough joy remaining in them to laugh… the list is endless. All women I have met, barring none, have filled me with admiration for one reason or other and I believe I have been influenced by all.
The women in 'Bhaunri' are constantly battling patriarchy; the men go through their paces with a sense of entitlement. Violence lurks all through. When did you become aware of the kind of domestic violence you portray in your book? Do you recall any particular incident that stayed with you, and from which you have drawn?
I haven't witnessed domestic violence around me and can't pin-point any particular incident that I drew upon. However there are numerous reminders of violence against women, in word, thought and deed, all around. A lot of that information and impressions must have seeped inside and have exploded in Bhaunri.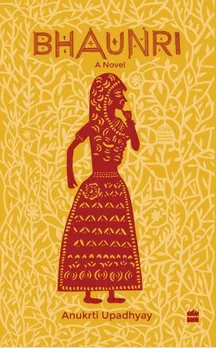 'Daura' is a title in an Indian language. It has dual meanings both of which are so relevant to the story. Did you think of this title at the very beginning, considering that a lot has evolved out of that one word and grown into a gripping narrative?
I am so glad you asked this so I could give the credit where it is due! I had given it a long, unwieldy title which is now on the page after the title page. 'Daura' was suggested as the title by my publisher, Udayan Mitra, and it was immediately clear to me that the book could have no other title.
Also Read: Kavita Puri's Partition Voices Tells Us Many Untold Stories: An Excerpt
Where did the idea for 'Daura' come from? You've said you were going through difficult personal times when you felt compelled to write. Could you elaborate?
I had experienced two personal losses within a span of nine months – losing my father who was in many ways my anchor, and my mother-in-law, whom I had come to respect deeply and love. During this time of grief, a picture of a flourishing beautiful tree in the midst of the desert came to me. That was Daura's seed.
What did you have in mind when you decided to have multiple narrators for 'Daura'? Was it because of the inherent nature of the story, where the lines blur between the illusory and the real, leading to several different perceptions, all of which could be valid?
Yes, you have put it so aptly. The multiple-narrator mode was to bring out what everyone sees see when something extraordinary or inexplicable happens. It was also because there is no one truth.
Women are taught to be always safe and cautious and perhaps these stories are my way of throwing caution to the wind!
Would you call 'Bhaunri' a feminist novel? There is in the narrative a strong case for women getting their due—the love and respect they deserve. There is also the cautionary note about taking it too far. Did you want to dwell upon moderation in the matters of the heart?
I would call 'Bhaunri' a novel about people with flaws. Whilst I did not consciously try to take the story in one direction or other, I rather suspect I wanted to write about immoderation and immersion into a reality which only one person experiences. In 'Bhaunri', it is only Bhaunri that feels the coming together with Bheema in a way that is transformational and in 'Daura', it is the District Collector who experiences it.
Both novels explore the many faces of love – the legitimate yearning for reciprocal love and the dangers of obsessive love. The protagonists in both your novels meet their fates when they cross the line, overwhelmed by their obsessive desire to possess the other. Is there something about unbridled passion that appeals to the storyteller in you?
I suppose there must be. Women are taught to be always safe and cautious and perhaps these stories are my way of throwing caution to the wind!
Both your books have an enchanting, fairytale-like quality, except perhaps for the ambivalent "happily ever after". The folktale intersects the literary here. What were the legends or folktales that influenced your vision?
Growing up with a mother who told stories for every occasion – for fasting days and feasting days, for celebrations and everyday life, folk-tales were always a part of my life. The folk- tale in 'Daura' (and the ones referred to in 'Bhaunri') is all imagined though, and I would like to think, not influenced by any except for the allure of the magical that folk-tales have.
Which of the two novels did you write first? Or were they written simultaneously?
'Daura' was written first as a 10,000 word story. 'Bhaunri' came later and I only realised that it was a companion to 'Daura' and perhaps conceived as another facet of the mysteries of love and beauty, when I discussed them with my editor at Harper Collins, Rahul Soni, who then encouraged me to develop them as companion novellas.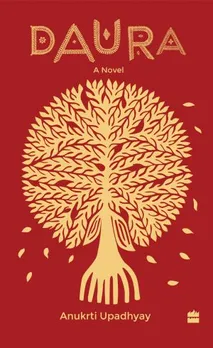 You write in two languages—Hindi and English. You have mentioned that you have written a lot of poetry in Hindi and that your prose writing has mostly been in English. Is this compartmentalisation unconscious and automatic? How does it work? Why did you think of writing 'Bhaunri' and 'Daura' in English?
Originally, all I wrote was poetry in Hindi. When I began writing prose, long habits of living and working in an international environment asserted themselves and the stories came out in English. However, interestingly, last year, I wrote a few stories in Hindi which Meera Johri ji of Rajpal and Sons, a prestigious Hindi publication, happened to read on a popular Hindi blog Janakipul.com and offered to bring out a collection. That's how 'Japani Sarai', a collection of short stories in Hindi happened earlier this year and has received such praise for its freshness of themes and expression.
Also Read: Dreams Don't Come Without Their Challenges: Tanaz Bhathena
You have sprinkled the narrative with colloquial Rajasthani words, blending them in beautifully, enhancing the rustic quality of the prose. Was it deliberate or did you chance upon its effectiveness as you wrote?
The Rajasthani words entered the stories organically. However there were too many of them and I had to prune them in subsequent drafts. I am so glad you liked their use.
You hold a day job and shuttle between Mumbai and Singapore. Where does writing fit in? How do you find the time and space required to weave a solid story?
I think we can usually make time for what we need to do. Three years ago I realised I needed to write and wrote mostly at night. In this time I wrote a number of short stories, Daura and Bhaunri and the next one that HarperCollins are bringing out next year.
I would call 'Bhaunri' a novel about people with flaws. Whilst I did not consciously try to take the story in one direction or other, I rather suspect I wanted to write about immoderation and immersion into a reality which only one person experiences.
How early did you begin writing? What was your first significant piece of work?
I wrote poetry since I learnt to string words together. My mother still remembers my poetic reveries as a five-year old! I began writing fiction three years ago. I haven't written a significant piece of work yet but I hope to write one.
Do you keep a diary/journal? Do you write down your dreams? How do you use this material in your stories/poems?
When I first began writing fiction, I began keeping a journal and recording everything that caught my eye, from a stray cat to the broken moon. It helped me clarify what I was thinking and how to write it out uninhibitedly. I haven't used the material in my writing so far but I guess when imagination slows down, the diaries could be a good place to go.
Which book has had the greatest impact on you? Which author's work has inspired you to write?
That is such a tough question! I read incessantly read and re-read, and everything inspires me to write (for example, your insightful and probing questions are making me itch to get back to the short novel I am working on in Hindi!). The writers I keep reading again and again are Haruki Murakami and Tanizaki Sensei, Gabriel Garcia Marquez, V.S. Naipaul, Jhumpa Lahiri, Toni Morrison, Hazari Prasad Dwivedi, Fanishvarnath Renu, Agyeya… the list goes on. I marvel at all writing for they all emerge from a potent mix of care and exuberance and pain and perseverance.
What are your reading habits? Paper or screen? What are you reading now? What do you plan to read next?
I read every day and any time I feel like. I prefer paper books but read on screen too sometimes. I am reading Eka Kurniawan's 'Beauty is a Wound' and re-reading Gabriel Garcia Marquez's 'One Hundred Years of Solitude' and Virginia Woolf's 'Between the Acts'.
What are you working on now?
I am working on the first draft of a Hindi novella, my first longer length work in Hindi.
What top three tips would you give to aspiring writers?
I need tips as an aspiring writer! But the things that work for me are – reading, trying to write every day, writing a few drafts and constantly thinking about writing!
Also Read: I've Written In Some Form All My Life: Poet Aparna Upadhyaya Sanyal