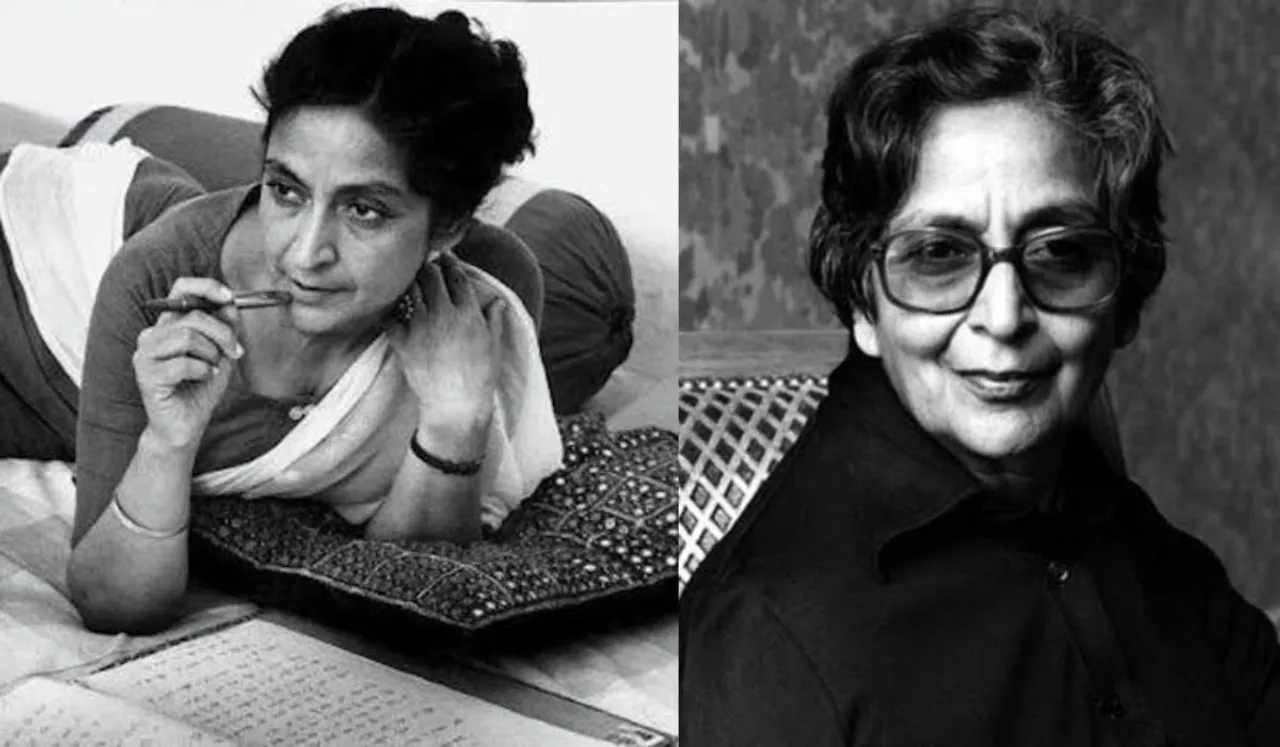 Born in 1919, Amrita Pritam saw the country pre and post-partition as her career spanned over six decades. She was the first female writer in Punjab who wrote poems in both Hindi and Punjabi whilst empowering women in both India and Pakistan. 
Amrita Pritam's magnificent life story is a display of breaking barriers and bridging borders through love and poetry, and her work that goes beyond conventional norms continues to inspire generation after generation.
Bridging Gap Through Love And Poetry
I grew up with a mom who has always been a voracious reader, and one of my earliest memories is of her talking fondly about Amrita Pritam; she still does. Pritam's autobiography Raseedi Ticket still remains on the top of our bookshelf at home. 
Considering Pritam was one of the first female writers I had heard of, I was always intrigued by her life since my teenage years. I then started reading her work and stories around her and learned that she is a force that women even after decades resonate with. From dealing with tragedies during partition, seeing the influence of hate around her, and grappling with divorce to writing poetries and being vocal about her feelings of love for men outside of her marriage, Pritam stands as an example for women who wonder "Are we still independent?" 
Life And Work Of Literary Legend Amrita Pritam
Coming from times when women were shamed to appreciate poetry, restrained from education, and were married off as young, Pritam too had an early wedding to a wealthy businessman from Lahore when she was just 16.
She came from a scholarly family, her mother was a teacher and her father worked in an editorial department of a literary journal and preached to people in his free time. She grew up with the importance of words and education when most women in the country were deprived of it. Pritam was just eleven when she lost her mother and this incident made her an atheist, something that was considered a sin in early India.
She wrote a heart-wrenching poem Sookhi Roti after her mother's demise describing how she kept her mother's cooked pieces of bread even days after her death knowing she will never get to taste her cooked food ever again. 
Pritam found solace in writing after her mother's demise and she became a published writer at the age of 17. Her maiden novel Amrit Lehran (Immortal Waves) received widespread love in 1936, a year after her wedding. Pritam, like most women, did not receive appreciation and backing from her husband; he never supported her and wanted her to stop writing. The rebel in young Pritam kept her spark alive and she continued writing, publishing six more collections of poems from 1936 to 1943.
Pritam also wrote Lok Peed (People's Anguish) in 1943 boldly criticising British Raj at a time when all men feared to speak up. Lok Peed talked about the Bengal Famine and the war-torn economy of the country. 
Pritam was a witness to the horrifying mass immigration massacre between India and Pakistan and moved from Lahore to Delhi, an experience she talks about in her poem Ajj Ankhaan Waris Shah Nu which not only gained her fame but immortalised her work in poetry and documented plights of generations post partition. 
How Amrita Pritam Stood Tall Amidst Life Challenges 
Post Partition, Pritam rebuilt her life working with All India Radio. In a country where divorce was criminalised by society, if not by law, Pritam walked out of her marriage and later divorced her husband in 1960. She articulates her unhappy marriage in her autobiography Raseedi Ticket. 
In 1944, she met poet Sahir Ludhianvi who turned into a prominent lyricist in post-partition India. Pritam fell completely in love with Ludhianv, awestruck by his poem and art. The two started to bond over art; despite knowing they could never have a fruitful future, Pritam never hesitated to fall in unrequited love with him, something that is evident in her later works. 
It's believed that Ludhianvi's love for Pritam was the reason he never married anyone in his life. When he passed away, in 1986, Pritam published her decades of diary entry Aaj Mera Khuda Marr Gaya (Today My God Has Died), in which her love for Ludhianvi could be gauged aptly. The diary entry is one of the most iconic stories of unrequited love.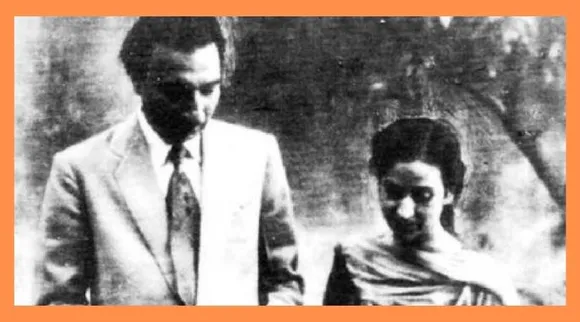 In Saath Baras to Sunehade, Pritam wrote a lot about her love, relationship, and silence between the two that oozed the bitter-sweet anguishes of an incomplete love story. Pritam found companionship in Imroz, a painter much younger than her. Pritam lived the rest of her remaining life in a live-in relationship with Imroz and the two spent more than four decades together.
Pritam acknowledged Imroz's love and support through her infamous poem Main Tenu Phir Milangi (I Will Meet You Again). Pritam also immortalised their love in the book Amrita Imroz: A Love Story. After Pritam's demise, Imroz is said to have fully painted his house with paintings of her on every wall possible. 
Though Amrita Pritam received multiple awards during the course of her magnificent career, for me, her unapologetic way of living and owning up to her desires feels most empowering.
---
Suggested Reading: Unsung Freedom Struggle Of 5 Women From Marginalised Communities