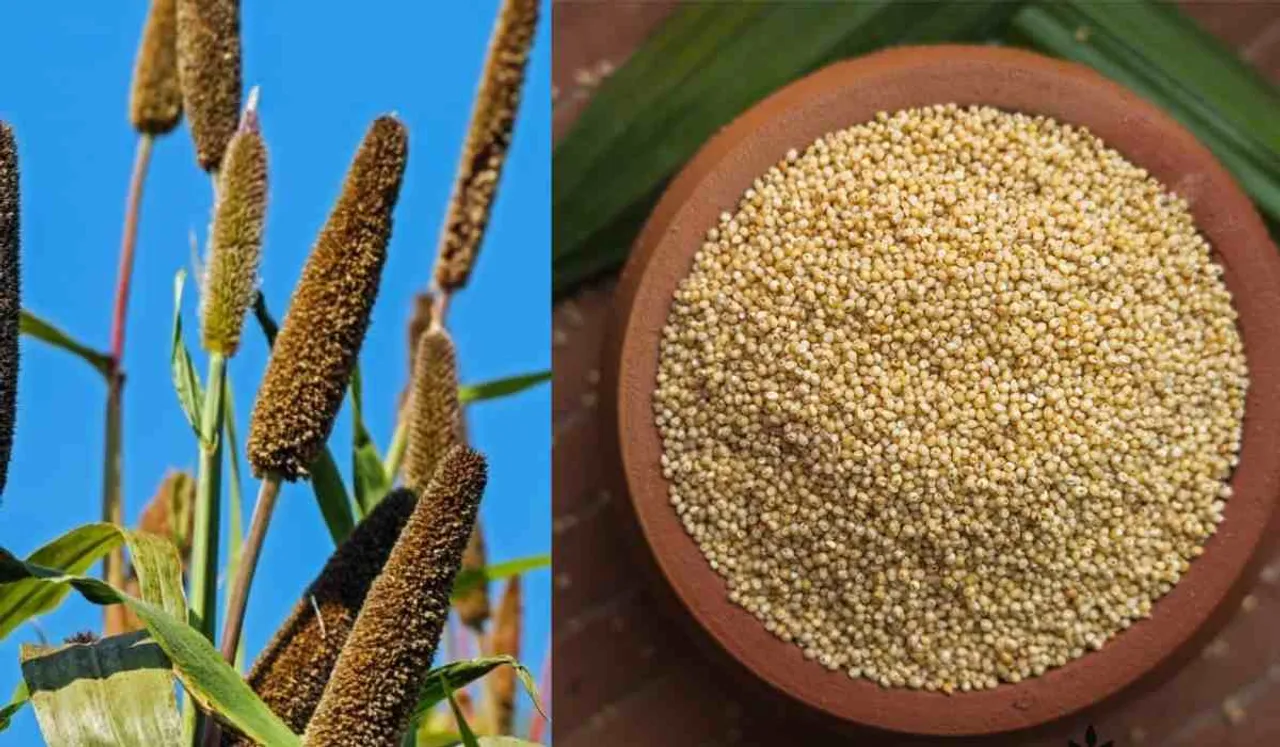 In the midst of National Nutrition Week, a groundbreaking report titled 'Assessing Consumer Demand for Millets in India' sheds light on the consumption habits of millets across urban and rural areas. Conducted by the Development Intelligence Unit (DIU), a collaborative effort between Transform Rural India and Sambodhi Research and Communications Pvt. Ltd, this nationwide survey offers a compelling view of India's millet consumption landscape. 
Notably, the report highlights that 77% of millet consumption in rural India is driven by women. This comprehensive study was carried out with a sample size of 11,281 respondents across 21 states.
India, seeking to establish itself as a global hub for these nutritious grains, aligns with the United Nations' declaration of 2023 as the International Year of Millets. 
However, to understand the nation's actual consumption patterns, this report delves deep into the milieu of millets, examining both consumers and non-consumers. 
The survey aimed to gauge awareness levels, consumption trends, motivations, and barriers towards millet consumption.
Urban vs. Rural Millet Trends
In urban areas, nearly two-thirds of individuals have incorporated millets into their diets, either regularly or sporadically. 
Over one-fifth are aware of millets but do not consume them, while 14% are entirely unfamiliar with these grains. 
In rural India, the millet trend mirrors urban areas, emphasising the strong link between awareness and consumption. 
Those who are aware of millets are more likely to have consumed them, with awareness acting as a catalyst for adoption. 
Surprisingly, while urban areas show that only 15% of individuals incorporate millets into their diets regularly, rural regions showcase a significantly higher rate of millet consumption, with 77% of women having integrated millets into their diets at some point, compared to 71% of men.
Insights from Experts
Neeraja Kudrimoti, Associate Director at Transform Rural India, noted,
"Echoing the pattern of millet consumption in rural India, it is noteworthy that 77% of females have integrated millets into their diet, surpassing the 71% reported among males. Another discovery is that a substantial majority, about three-quarters of respondents, acknowledge the inherent health benefits linked to millet consumption, and roughly half of the participants recognise millets as a rich source of nutrients, while almost 30% believe in their potential contribution to combating obesity. In households, age does not play a factor in terms of consumption. Millets are seen as a dietary staple across all age groups. However, the survey makes it evident that factors such as taste, price, freshness, and packaging impact choices of one-third of buyers in urban areas."
India's Millet Revolution
India, the world's largest producer and second-largest exporter of millets, is on a mission to change the perception of these small-seeded grains worldwide. 
While millets may not have been in vogue in the past, they have consistently played a vital role in meeting India's dietary needs.
Finance Minister Nirmala Sitharaman stated that India is the largest producer and the second-largest exporter of Shri Anna (Millets) in the world. She continued that India grows several types of Shri Anna (Millets), such as Shri Anna Jowar, Shri Anna Ragi, Shri Anna Bajra, Shri Anna Kuttu, Ram dana, Kangni, Kutni, Kutki, Kodu, Cheena, and Samaa.
However, despite their nutritional value, millets fell out of favour in the common man's kitchen as food conglomerates prioritised other grains for profit. 
India, like many other countries, witnessed a decline in both production and consumption of millet. 
The perception of millets also changed as the market became dominated by wheat.
Millet Resurgence
Recognising the nutritional value and ecological benefits of millet production, the Indian government embarked on a journey to revive millets in the country's food basket.
In 2018, India declared it the national year of millets and began rebranding millets as "nutri-cereals."
Thanks to these efforts, India's millet exports reached USD 64 million in 2021, a remarkable achievement compared to the USD 30 million mark in 2019 and 2020.
With India's success in feeding its population and contributing to global welfare, the United Nations declared 2023 as the International Year of Millets. 
The primary goal is to raise awareness of millets' nutritional value and their potential to address food inequity and deficiency.
Recently, New Delhi hosted the Global Millets Conference, bringing together Indian millet exhibitors and international buyers from around the world. 
This event aimed to further promote and develop the global millet market.
A Healthier Future with Millets
More than 90 million people worldwide depend on millets in their diet, but proponents of millet production believe that a greater number should incorporate millets into their diets. 
Millets are versatile, grow quickly, and require less water than rice, offering a sustainable solution to food and health challenges.
India, already self-sufficient in food production, is determined to capitalise on its millet market to benefit its people and contribute to global well-being. As the world recognises the importance of these small grains, millets are poised to play a significant role in shaping the future of nutrition and food security.
---
Suggested Reading: What Is Free Bleeding? Gen Z Movement Challenges Menstrual Norms
---