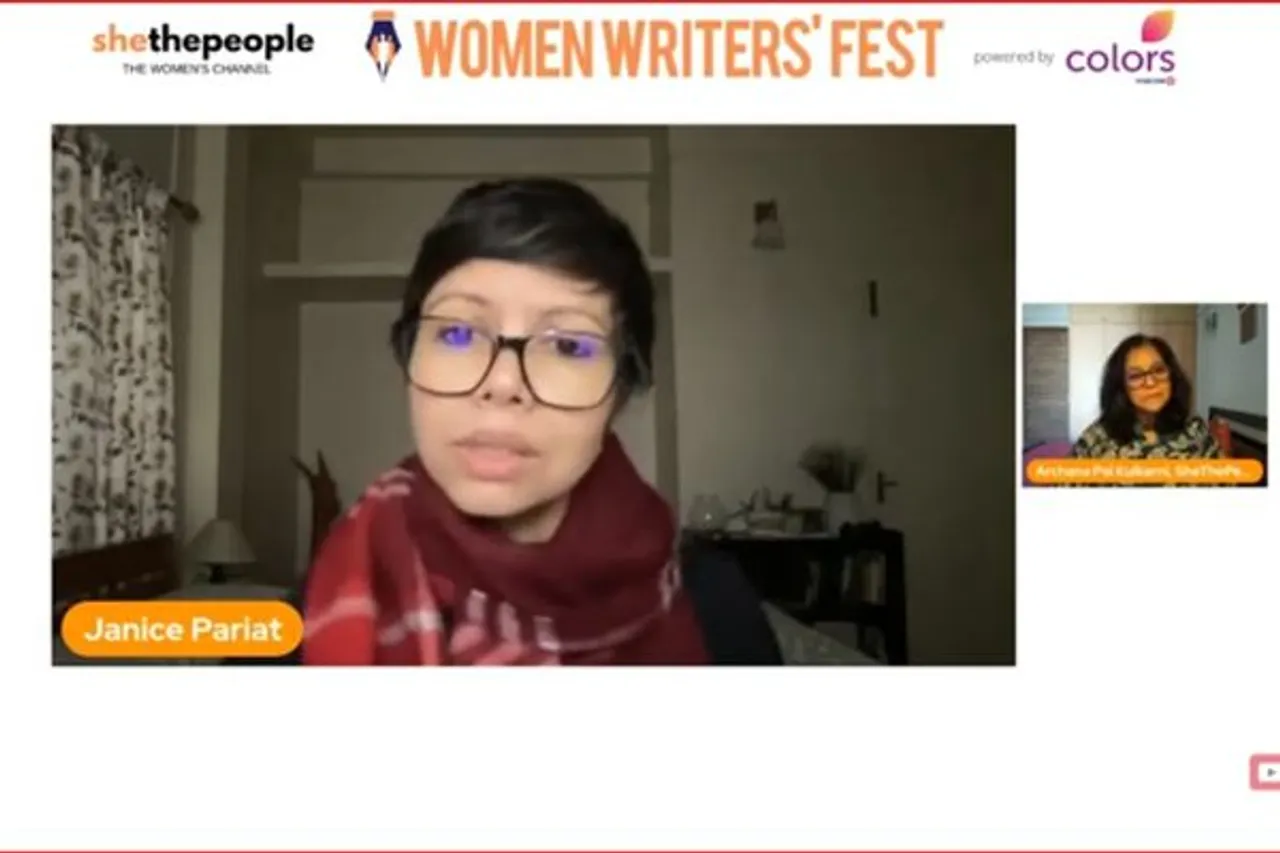 The evolving times and the fascination of the West have somewhere distanced us from our own roots and our own language. We are not aware of the narrative of our own language and are more attuned to foreign voices. Talking about reconnecting with her language and exploring her roots, we have writer and professor Janice Pariat who tells us about her own journey.
Janice Pariat is a widely acclaimed author and a teacher at Ashoka University who has written international bestseller The Nine Chambered Heart and books like Sea Horse and Boats Of Land. She received Sahitya Academy's Young Writer Award and Crossword Book Award for Fiction in 2013. This panel of Women Writers' Fest is a conversation with Pariat and understanding what drove her to write her new book Everything The Light Touches and her journey of writing about her home Shillong and the hills after travelling the world.
---
Suggested Reading: Why We Must Focus More On Women's Cricket In India And Pakistan
---
Everything The Light Touches Janice Pariat's Journey Of Writing The Book
Growing Up In The Hills
Janice Pariat grew up in the beautiful hills of Meghalaya and Assam and has spent a considerable amount of time in the plains. She says that she feels grateful as got the best of both worlds, the hills and the plains. She remembers that she was very little when the North-Eastern states were going through political turbulence and that's the first time she heard words like curfew and CRPF. Her grandmother used to rush to buy groceries while her school would remain closed often. That was the time that she spent in the gardens and among the animals like ducks and chickens that her family kept.
Coming Home To Her Language
The North-Eastern culture and language suffered greatly with colonisation. Pariat laments that her education took her further away from her own language Khasi. Pariat studied in a convent school and then went to Delhi University and  London to pursue English literature which taught her the Eurocentric way of looking at things and understanding them. Hence, it was difficult to unlearn all of that and reassess things from the point of view of her own language. However, she thinks that learning Khasi and implementing that perspective in her writings has in a way brought her home, physically and soulfully.
Everything The Light Touches
Talking about why she chose the title Everything The Light Touches for her new book, Janice Pariat says, "I think the light in the title gestures towards many many things as I think a title ought to. It depends very much on who the reader is and I hope that the light within the book ends up meaning different things to different readers but for me personally it begins with the light of curiosity which is where the book begins as well.
She further says, "All the ">characters and in some ways including me as a writer, we all begin from a space of curiosity. And I think this is the light of curiosity that has driven some of our most incredible and beloved stories." Pariat's new novel is genre-defying as it touches on historical stories as well as scientific concepts. She says that the inspiration for her protagonist Evelyn while she was sitting in a famous garden in the UK. She came across an exhibition of women botanists from the Victorian and Edwardian eras that fascinated her that how these female scientists lives a bold life, doing things that society reserved for men.
Her decision to make her travel to India was because of her own curiosity to explore her own birthplace. She said that she explored together with her character and learnt about the North-Eastern culture and Goethean science as well.
How Covid-19 Impacted Her Book
Janice Pariat travelled the world researching and gathering material for her book. She spent a lot of time in the libraries of Germany and London and was in Rome when the lockdown began. She had to postpone her travel plans but luckily she had gathered most of the material she needed for the book. The confinement during the pandemic inspired her to write vividly about the joy of travelling and wandering.
During the pandemic, the biggest question in the face of humanity was what is our connection with our planet which is also the heart of her book. She says that it made sense to answer that question and focus on the problems that our planet faces. Another thing that helped her in writing the book was her connection with the plants that revived during the pandemic as her gardener was no longer near and she has to take care of her plants.
She says that spending time with the plants helped her understand how these immobile plants are connected to the wider world from their own place and that there is a transformation in stillness. This helped her understand that even during the lockdown, the confinement, we can still be connected to the world.
Talking about whether travelling is required for writing a story, Pariat says that it depends on the writer whether travelling plays an important role in their story or not. She states that there have been many great writers who did not travel more than their neighbourhood but ended up writing beautifully about the wider world. She says, "For me, particularly, travel and writing are intricately connected. In fact, sometimes I feel they are the same act because they are both about moving, journeying from one point to the next and along the way, undergoing some kind of transformation and change."
Finding Answers Through Her Book
Janice Pariat says that she connects the most with her protagonist Shai's narrative as she feels that it's very similar to her. Both of them left home at a very young age and were shaped by external narratives of how things should be. They both thought of their home as a troubled space and left it but years later, they begin questioning the narrative that directed them away from home. She says that they both share that moved out and the movement of return.
Pariat admits that writing Shai's narrative was very difficult for her until the pandemic hit and she spent a considerable amount of her time at home, in the hills of Shillong, with her family and among the forests. The pandemic helped her find Shai's voice and her thoughts and eventually complete her book.
Freedom Of Writing
Pariat remembers the time, about a decade ago when she decided to quit her job and become a full-time writer. She began writing for magazines and publications but after some time, she realised that her craft and writing were being pressurised by the need to earn a living which made her uncomfortable. She says that our society is not structured in a way to support artists in the way they should be and hence, the best thing that happened to her at that time was finding a job she enjoyed that gave her the freedom to write, and teach at Ashoka University.
Once her expenses were taken care of, she felt at ease to write and that's when she created her books Nine Chambered Heart and Everything The Light Touches. Her message to all other writers, based on her own experience, is, "It's tricky, it's not an easy balance to strike and it's not easy to manage the work and the writing but I would still urge any sort of writers out there, young writers out there who are thinking of giving up their jobs to freelance to hold your horses, think about it a little more because your storytelling doesn't deserve to be pressurised like that, it changes it intrinsically and you need to retain that freedom."