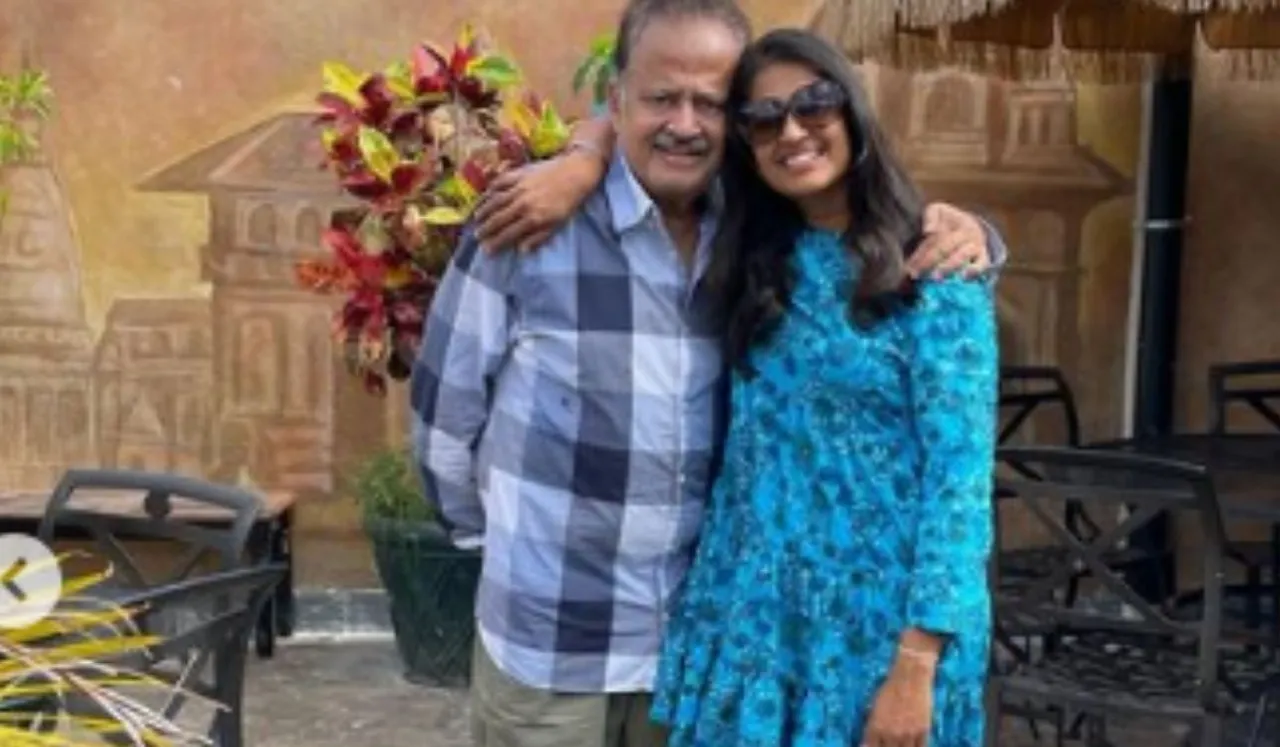 Aastha Sid Adukia is an Instagrammer and personal blogger who posts travel and cuisine content like trips and recipes on her social media. Aastha's father is an inspiring, not so typical Indian man who is proving the world that any work or chore is not associated with a particular gender and men need to contribute equally in household chores.
A woman, daughter, wife and mother of two, Aastha Sid Adukia's home was her first school just like any other child. The only difference being that apart from bookish knowledge, she also learnt important values regarding gender equality and workload sharing at home. While talking to SheThePeople, she told how her father, a not so typical Indian man, does not believe in the concept that "household chores are women's duty". He takes care of his grandchildren, changes diapers, feeds them and helps in the kitchen as well.
Aastha's father also encourages her to always keep moving forward in her career and to not take a backseat just because she is a mother now. He motivates and helps her in being a working mom which is absolutely normal but truly rare. Read Aastha and her father's inspiring story.
Dear Daddy, Thank You For Not Being The Typical Indian Man
"Growing up my dad was really caring but sometimes I felt he was bothering me too much. I didn't realise how special and rare that care was until I became a mother. From childhood till today it's him checking up on me several times a day when I am sick or calling me up to know if I am okay while travelling. My dad has been my biggest supporter when after college I wanted to take up celebrity management as a profession everyone else said it was not for girls from good homes but he said, 'I have full faith in you and I want you to do whatever excites you'."
"I moved out of India after my marriage and shifted to USA, travelling back and forth isn't that easy so I hardly get to be with my parents. But we never felt away from each other.
We didn't meet each other for 2 whole years due to the pandemic so finally, in December 2021 they finally came to meet us. My daughter is six now and my son is just three. Last time they saw my younger one was when he was just born."
"They came from India to meet us here for three months and I see a totally different, he is hands-on with everything I need to do with my kids. My kids are now the apple of his eyes and as I see my son growing up he resembles my dad that's such a beautiful feeling. He takes care of their feeding, laundry, folding clothes and even helping in the kitchen.
Ever since I became a mom myself, my dad has always encouraged me in saying that it's okay for me to work again, or that I do deserve a break from my household/children's chores, he has always encouraged me to leave my kids with them and go on a vacation and never made me feel guilty about it."
"He truly understands that as a woman I may have to lead many roles, that of a wife, a mother, a daughter etc but the most important role is to be yourself and to keep yourself happy and often that is forgotten. I am so grateful that my children are learning so well, they are getting to know that gender roles don't exist in families and it is one whole unit that takes care of each other."
---
Suggested Reading:- Personal Story : Why I Married Late