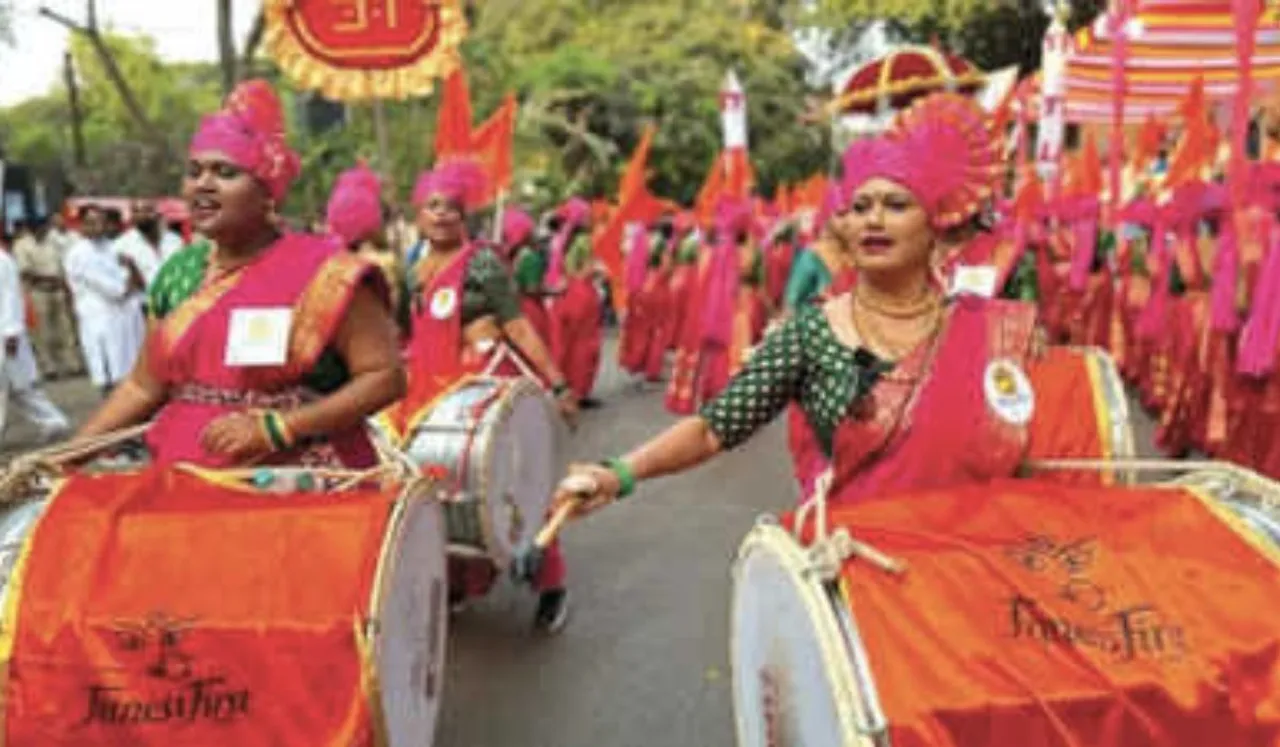 A group of all-women Romtamel performers made heads turn at the Shigmotsav festival and has set their eyes on performing on the G20 stage. The group consists of women ranging from ages six to sixty who hail from Vasco.
Romtamel is a procession that is performed at Shigmotsavs. It starts off with a prayer followed by singing and dancing. Participants for the Romtamel dress up as mythological characters and enact mythological scenes involving those characters.
In an interview, the woman in charge of the group, Rakhee Sachin Mesta notified the media of their intent to perform the Shigmotsav float parades for the Romtamel category as a challenge for the festival.
All-Women Romtamel Performers
The local committees existing across the state have organised the Shigmotsav in collaboration with the tourism department.
This is the first all-women performer group to play samel, dhol, and tashem without the involvement of any men.
This all-women Romtamel performer team is looking up to Chief Minister Pramod Sawant for being offered an opportunity to perform at the G20 stage to offer a warm welcome to the guests.
Mesta conveyed that her team needs encouragement and that their Shigmotsav performance was their second public performance. She hopes that more female members join her team in the coming years to reveal the hidden talent that women possess.
Their hard work and team effort this year led them to perform at Mapusa, Calangute, Panaji, and Porvorim in a never-seen-before Goa initiative.
Mesta added that she trains people in yoga, garba, zumba, and dandia. She works with a noncommercial fitness studio in Vasco. Therefore, she welcomed the opportunity to be a part of the all-woman performer romtamel group from Vasco.
The G20 this year seems to be a promising possibility for the romtamel group as India's Presidency is prioritising Nari Shakti.
Women empowerment at the grassroots level is a goal the W20 and G20 Empower desire to feed into the New Delhi Leaders Declaration Summit.
Women-led businesses will see encouragement from the government following their women empowerment theme this year.
Suggested Read: All Women Team Appointed To Work In Remote Part Of Antarctica With Colony Of Penguins