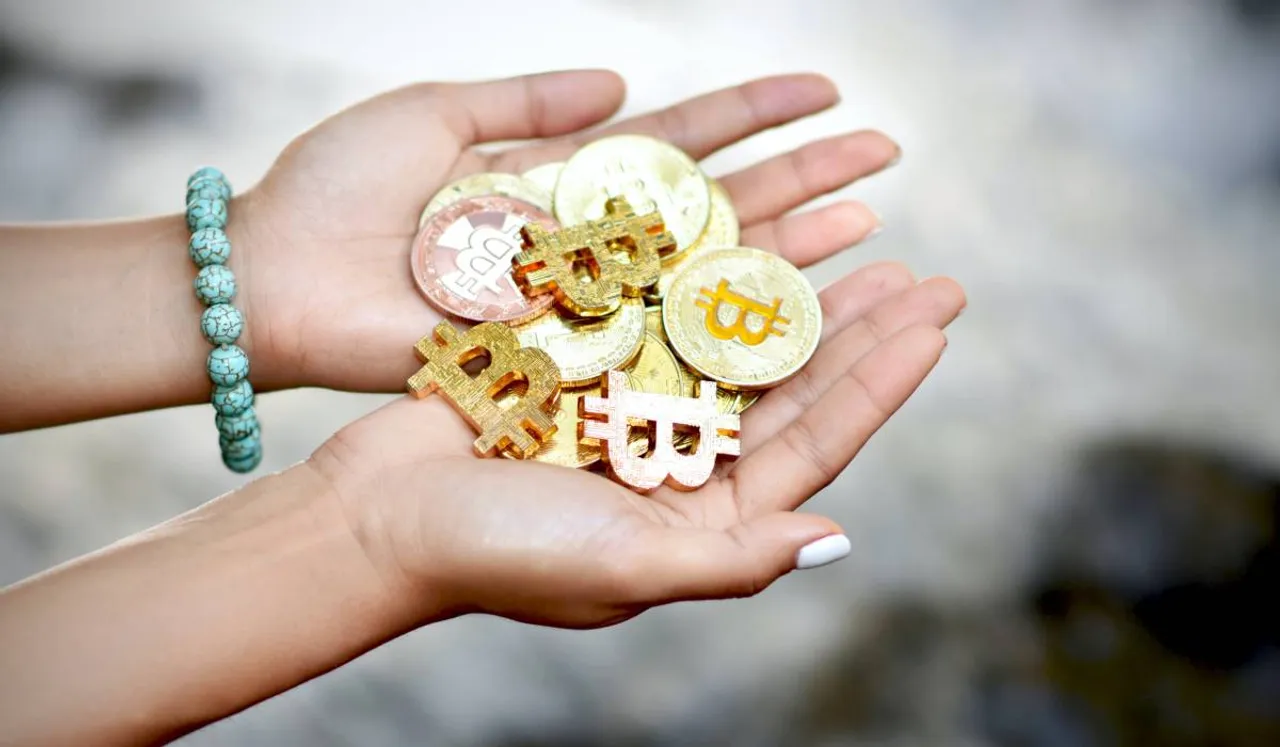 Women investing in cryptocurrency are bringing magnificent potential to the field of financial technology. And there's a lot more gold to strike (quite literally) if more women turn their attention and interest towards acquiring digital assets - the future of capital and monetary exchange.
The world of crypto-blockchain is young, fast, and online, much to the suspicion of populations that put faith in traditional means of largely tangible securities over 'stocking'.
Nevertheless, despite its few blindspots, multiple roadblocks, and alleged massive pushback from central financial and governmental authorities that stand to lose their intermediary status if crypto gains solid ground, the prominence of digital cash is mushrooming.
Finding Financial Independence Through Crypto?
Reports earlier this year revealed a 1400 percent jump in the share of women investors and traders of crypto in the market - the rise of a female 'crypto class' so to speak.
Kavita Gupta, co-founder of FINTECH, visiting scholar at Stanford University and advisor to UNICEF and the US Chamber of Commerce, is a crypto-blockchain wiz. In a &t=3s">conversation with SheThePeople, she calls women investing in crypto an "amazing juxtapose" in a world where still a majority of men are tapping into and dominating the financial fields. Women in a lot of countries - no better example than India - live as dependents.
"It feels very personal," Gupta says recalling the time she first began investing in crypto and didn't have to tell anyone about it. "You enjoy the highs and lows of investment without advisors, husbands, fathers. Everybody has advice, right? But this seems very private, which is why so many women started in crypto early on."
"I know women from Saudi Arabia and Turkey where the idea of having personal investments such as not shared by family members doesn't exist," she adds.
Watch Kavita Gupta explain the basics of crypto investment: 
&t=3s
Women Investing In Crypto: A Personal, Liberating Experience
In the crypto space, e-currency and cashless transactions exist via nodes that connect to a digital blockchain network. The advantages of this open system as against a black box are several - from offering anonymity and transparency to users, to reducing the risk of counterfeit money, to easing the tracking of money, and eliminating a centralised finance authority.
Lakshika Kothari of Dfyn tells us in an interview that since the market is still in relatively early stages, "fluctuation is bound to happen. The coding keeps changing. Asset values can increase or decrease. Therefore, investments depend on the individual's risk appetite."
A survey by Groww showed younger women - with a focus on those earning Rs 30 lakh or more per annum - drifted towards high-risk, high-return assets. A "bullish" approach that lesser men tend to take, Bitcoin has said. So how best to go about investing?
The general rule experts advise newbies to apply is the 10 percent rule, where only that share of a person's net worth is best invested or traded in crypto; no more. Since the amount is not too significant, any losses will not pinch too hard. Due reading and research on the subject
Though Kothari claims "crypto is here to stay," there is still hesitation in people, she admits. "If people are cheated, where will they go to claim their money?" is the general concern, owing to the lack of central regulations.
Gupta, pointing to the leg space for improvement in the crypto universe, says "identity solution" can bring ab0ut a revolution here. "As soon as you get onto a crypto/blockchain infrastructure, it generates a unique ID for you - like an ID locket." Gupta says owning that identity "and then dictating the when, where and how" is the solution we need. "Not just on crypto and blockchain, but the whole internet."