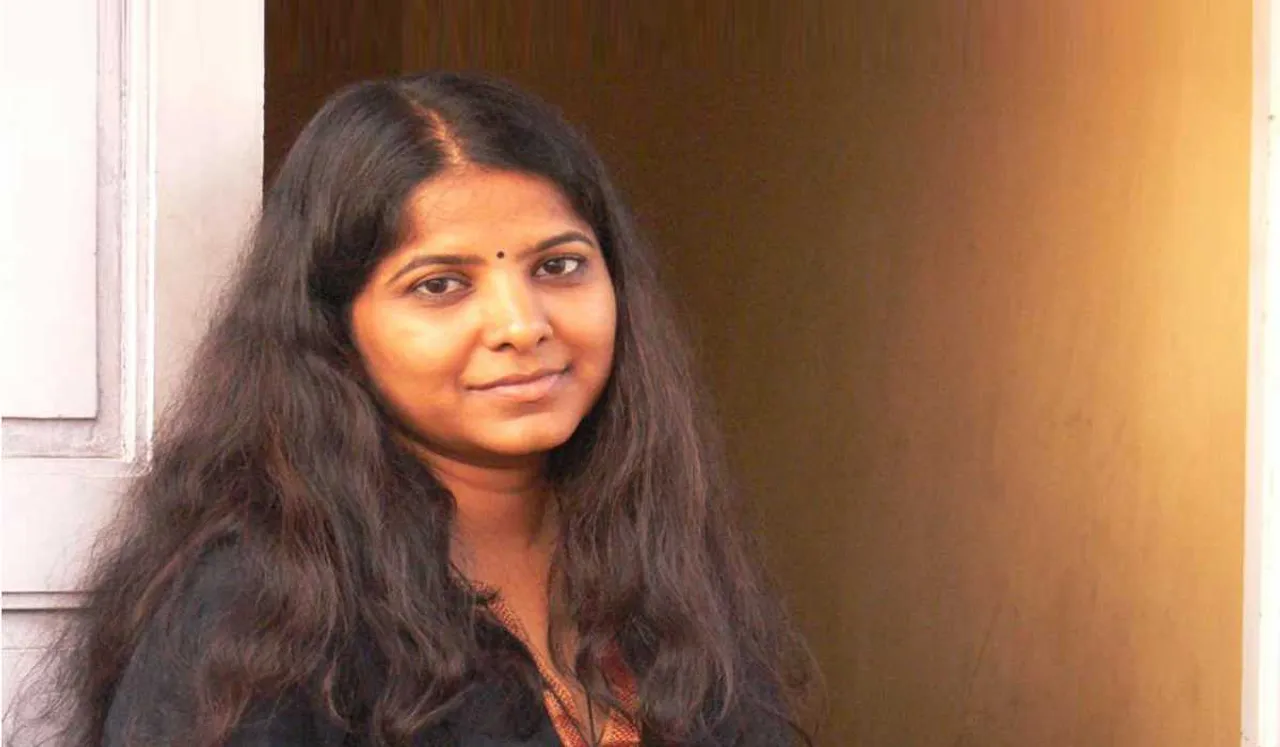 Arrest Leena Manimekalai is trending all over social media after the release of the poster of her new film 'Kaali'. The poster got social media furious and Leena Manimekalai is accused of hurting religious sentiments.
Filmmaker Leena Manimekalai has come under the critical eyes of netizens after the poster of her documentary film 'Kaali' was released. The poster showcases the Hindu deity Kaali smoking and this hasn't gone down well with the audience. Arrest Leena Manimekalai has been trending ever since the poster surfaced, as the filmmaker has been accused of hurting religious sentiments.
Kaali is a deity worshipped by the followers of Hindu religion.Time and again, many movies and web series' like Tandav, and Bulbbul had received flak for hurting religious sentiments. Kaali is added on to the list as the poster has now started a trend on Twitter demanding Leena Manimekalai's arrest.
Arrest Leena Manimekalai Trending: Twitter Reacts.
Leena Manimekalai recently took to social media to share the poster that was launched in the Aga Khan Museum as a part of Rhythms of Canada. One of the Twitter reactions read- "This is deliberately hurting the sentiments of Hindu devotees. Freedom of speech doesn't mean— that one can cross the line and show anything in the garb of creativity. How can this be allowed to even release on digital platforms? Kindly take a note."
Another Twitter user wrote," Shameful, after all, they do not get any subject to show their creativity, and even if they get it hurting Hindu sentiments, there are other religions in the country too, do such artists have to be separated from their heads? Feel scared #ArrestLeenaManimekalai #ArrestTasleemRahmani." One user wrote,"Despicable..! Don't let them get away with mocking Hindu Gods. If insulting Hindus Gods come under freedom of expression then why not insulting Mohammed? What bigotry. Hindus get beheaded for quoting directly from Quran. Fight like hell Hindus..! ENOUGH #ArrestLeenaManimekalai. "
Thousands of reactions are now flooding Twitter as Leena Manimekalai suffers serious flak from the netizens. Consequences of the same will only be known in time.
Leena Manimekalai is a filmmaker, actor and a poet. She have written five poetry books and has created many films. She also makes documentaries. Her work has been recognised in form national and international awards.
---
Suggested Reading: Breaking Surrogacy Myths: My Sister-In-Law Is The Surrogate Mother Of My Daughter