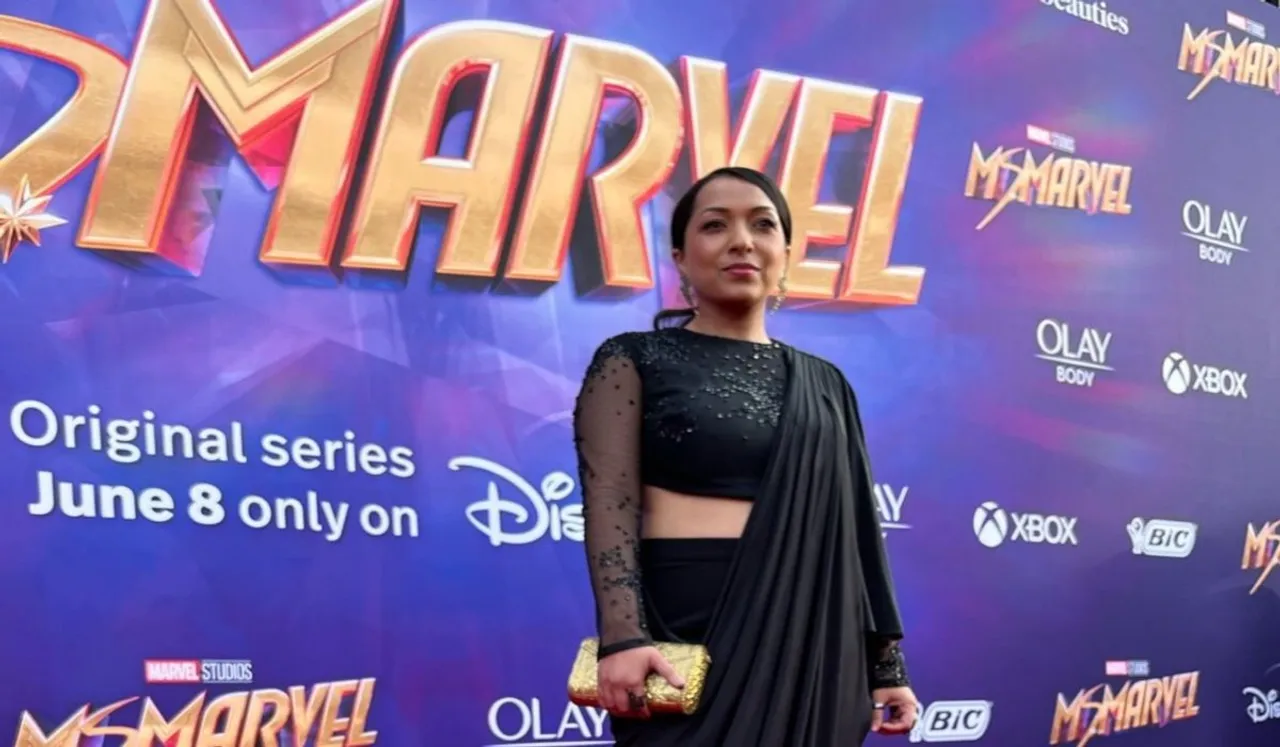 Who is Sana Amanat? The creator of the popular new show Ms. Marvel revealed that she is nervous about the plot twist in the upcoming episode of the series. Ms. Marvel is the first-ever series with a Muslim protagonist Kamala Khan, portrayed by Iman Vellani, and is streaming on Disney+Hotstar.
Kamala Khan the first Muslim protagonist made her debut in the Marvel universe, back in 2014 through a comic book series focusing solely on her. Iman Vellani portrays a teenager, a 16-year-old American-Pakistani girl who inherited superpowers from her maternal great-grandmother based in New Jersey. The co-creator Sana Amanat has now revealed that the upcoming episode will see a major plot twist.
"The next episode is going to be an interesting one. Full disclosure, it's the episode I'm most nervous about. I think it's really great, but we took some risks with that episode. So, I'm curious to know how people are going to respond to it," she revealed in an interview while talking about the essence of the whole show. Ms. Marvel is available to stream at Disney+ Hotstar with new episodes dropping every Wednesday.
Who is Sana Amanat? All You Need To Know
Sana Amanat is the co-creator of the new show Ms. Marvel. A Pakistani-American based in New Jersey herself, she was born to immigrant parents. She is a comic book editor and an executive of production and development at Marvel Studios, where she formerly worked as Director of Content and Character Development. Amanat has been previously called "a real-life superhero" by former US President Barack Obama.
Talking about how her parents and siblings have been supportive of her creative interests every step of the way, Sara Amanat revealed that her father once said to her- "Whatever you do, just make sure you do something good with it." Sara Amanat initially wanted to be a journalist and has a degree from Barnard College in New York City. Sana Amanat has also revealed that the idea of Ms. Marvel as a young Muslim protagonist was to have enough representation of the minority in the mainstream media.
She said- "There is as much of me in Ms. Marvel as there is of you in her. She is this character that is so reflective of this very specific minority experience growing up in America. And she definitely captures a lot of the experiences I had growing up." She also believes in the importance of representation and how lack of it can cause major body issues and self-rejection in young girls. And the thought behind Ms Marvel was to tackle just that. Sana Amanat has also given a TEDx talk on the same back in 2014 titled- "Myths, Misfits & Masks"
---
Suggested Reading: Well Directed, Authentic Muslim Portrayal: Twitter Is All Praises About 'Ms Marvel'