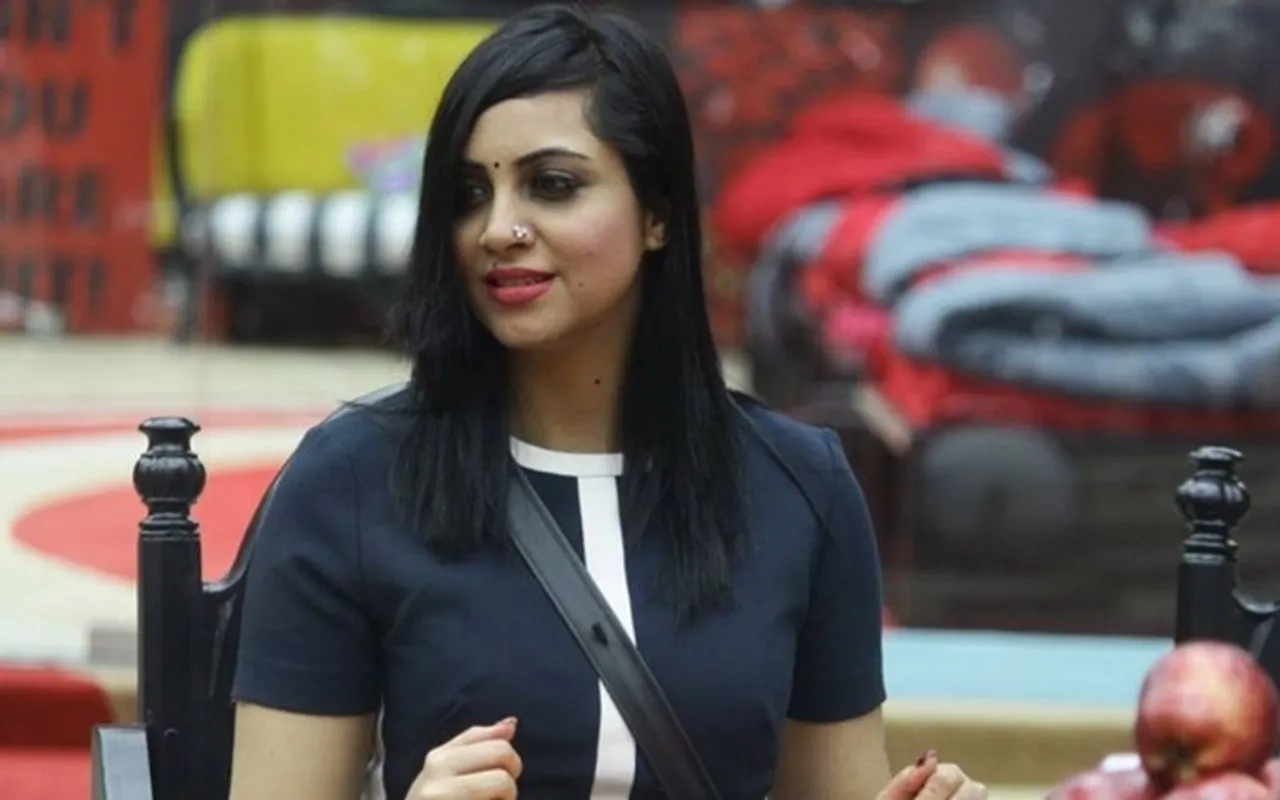 Arshi Khan, the former big boss contestant is back in the house to turn some heads. The actor who has already played the inmate part in 2017, is now expected to rule over the 'big-boss-controversy' chart.
On the December 9 episode of Big Boss, she got into a heated conversation with her 'friend' Vikas Gupta when she accused him of stealing food. She also warned other inmates about Vikas Gupta's alleged conspiracy to win an upper hand in the house. The two also got involved in some physical fight where Vikas was seen pushing Arshi's hand and Arshi had flicked at his wrist. Later they requested Big Boss to show them the fight's footage to prove who hit whom first.
Fans on social media sites were pretty upset about Khan's behaviour. They even accused her of being hungry for limelight. Several users tweeted about how they liked her in the previous season but they are finding her 'annoying' in the current one.
SAAMEEEEE
She is picking on #VikasGupta for no reason! #BiggBoss2020 https://t.co/5UKxSLZPPG

— Alfie 🏳️‍🌈 (@MusingsOfAlfie) December 10, 2020
She has also been accused of being a little too flirtatious with married men of the house. To Abhinav Shukla, a housemate who is married to actor Rubika Dilaik, Khan said, "You are mine" and " I can even make you papa". This reportedly made the actor uncomfortable. She was also seen making Rahul Mahajan uncomfortable by getting rather intimate. To which Rahul playfully replied, "Don't touch or else, my wife will catch me by my neck.".
Also read: Who Is Niharika Konidela? Film Producer And Daughter Of Nagendra Babu
During her first appearance of the show in 2017, Khan reportedly became the second most searched celebrity on Google. Khan after starting her career with theatre went on to take Bollywood projects. She starred in two movies, Malli Mashtu and The Last Emperor. She has also been cast in a few music videos. In 2019, she became part of the Indian National Congress Party but she soon quit stating professional commitments.