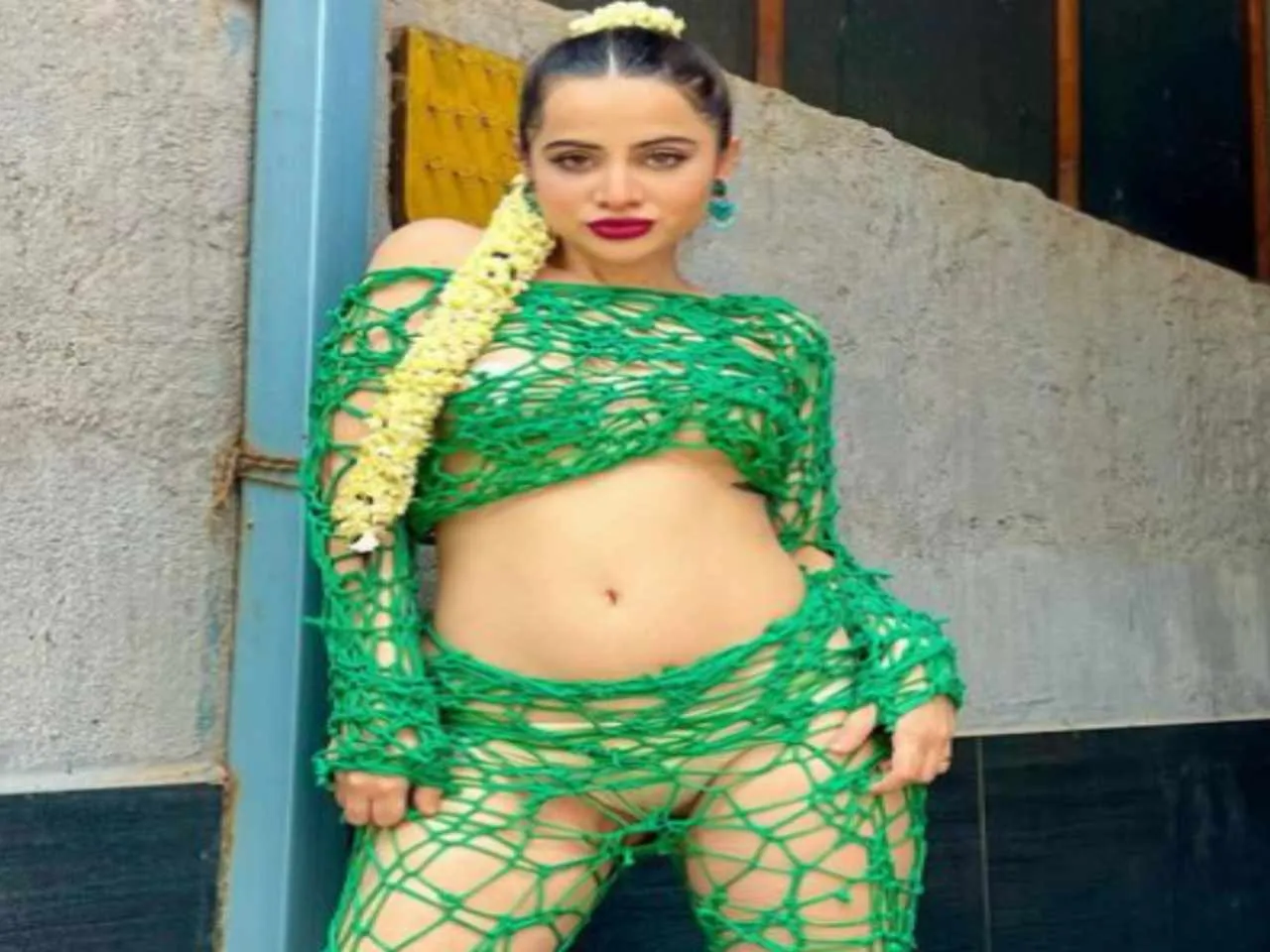 Uorfi-Javed is an actor and celebrity known for her bold fashion choices that have made her a hot topic on the internet as well as a sensation in the industry. 
Uorfi recently revealed about having suicidal thoughts as she received legal notice of Rs 40 lakh for refusing to perform intimate scenes in a web series. 
Uorfi Javed Reveals Receiving Legal Notice On Refusing To Do Intimate Scenes:
From her candid and bold attitude to her uniquely sensationalising fashion choices, Uorfi Javed never fails to be a topic of discussion both on the internet and on the news lines. 
Actor-celebrity faces a lot of trolling on the Internet for her fashion but Javed never fails to hold her grounds for her choices and candidly bold opinions. 
Social media fashion icon recently in an interview with Bollywood Bubble revealed having suicidal thoughts after receiving legal notice from a web series for refusing to do intimate scenes on-screen. 
Javed talked about receiving a legal notice and getting sued early in her career which scared her. Javed was sued for Rs 40 lakh for refusing to participate in a web series that required intimate scenes which she says "I was not okay with."
She shared that she was scared back when she first received the legal notice and even had suicidal thoughts but she now realises that the incident happened to prepare her for today as she says "If that incident hadn't occurred back then, I would be running around scared at this moment" upon facing several legal notices and cases filed against her every day now.
Javed also speaks about her not having any regrets and complaints about the struggles she faced as she believed each challenge made her a better person. 
Javed speaks about whatever has happened to her life had to happen as it has shaped her into the better person that she is today. She talks about leaving her home at the age of 16 to pursue her dreams and career If she hadn't left her home, how she would have reached where she is today. 
She recently revealed her journey of getting lip fillers on her Instagram account where she actively shares her fashion ideas and life while she was also seen in an OOTD that was totally out of her style as she collaborated with Netflix. 
---
Suggested Reading: 'Mind Your Own Business:' Uorfi Javed Confronts Wardrobe Policing