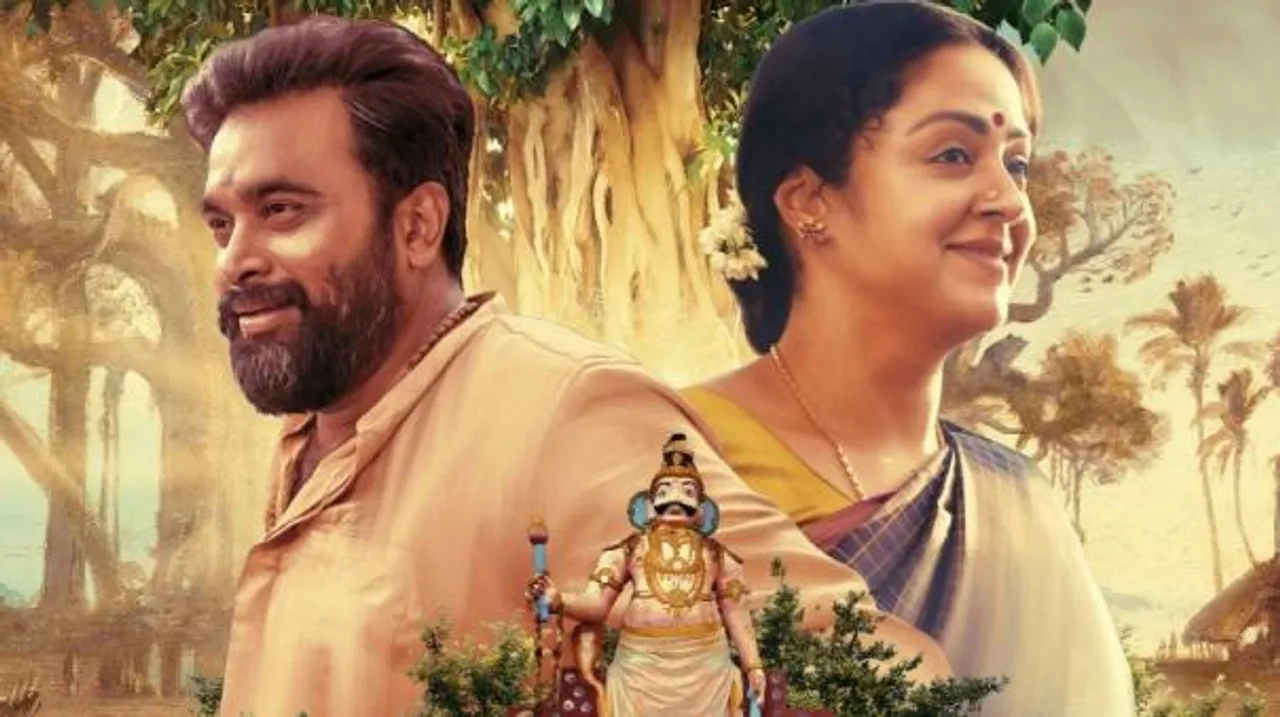 Raktha Sambandham, a telugu language family drama starring Jyotika will release on Amazon Prime Video on October 14. The film's Tamil title is Udanpirappe, the OTT platform announced on Thursday.
This is the second collaboration between the platform and actor Suriya's banner 2D Entertainment. The first film was Raame Aandalum Raavane Aandalum. Raktha Sambandham has been written and directed by Era Saravanan. The film also stars Sasikumar, Samuthirakani, Soori and Kalaiyarasan.
As per reports, the film will be the 50th feature film with Jyotika in it. The official synopsis of the film read, "Weaving a strong thread of family ties in an emotionally powerful narrative, ''Udanpirappe'' is a deep-rooted story about sibling love, relationships and emotions."
The film has been produced by Jyotika and her husband Suriya in collaboration with Rajsekar Karpoorasundarapandian.
Sharing his experience with the collaboration, Suriya said, "The past year has been transformative. Given unprecedented circumstances, we innovated on different models of release."
The film is about two siblings who lose touch with time and difference of opinions. As the opinions differ over the years , the siblings drift away from each other. At one one point it becomes difficult to bridge the gap and the family remains separated. The film explores how the siblings comes closer and revive their relationship.
The director and head of content at the OTT channel Amazon Prime Video said, "We are thrilled to lead the charge by enabling great, home-grown, local language stories find audiences across the world."
Apart from the already released film and Raktha Sambandham, the films titled Jai Bhim, Oh My Dog are going to released on the platform as part of the collaboration.
On September 30, Sanjay Leela Bhansali announced the release date for his film Gangubai Kathiawadi. The film about the Kamathipura of yesteryears narrates the story of a brothel queen who ruled the area during her time. Alia Bhatt is going to play her role. Actor Ajay Devgn has also been cast in the film in a pivotal role.