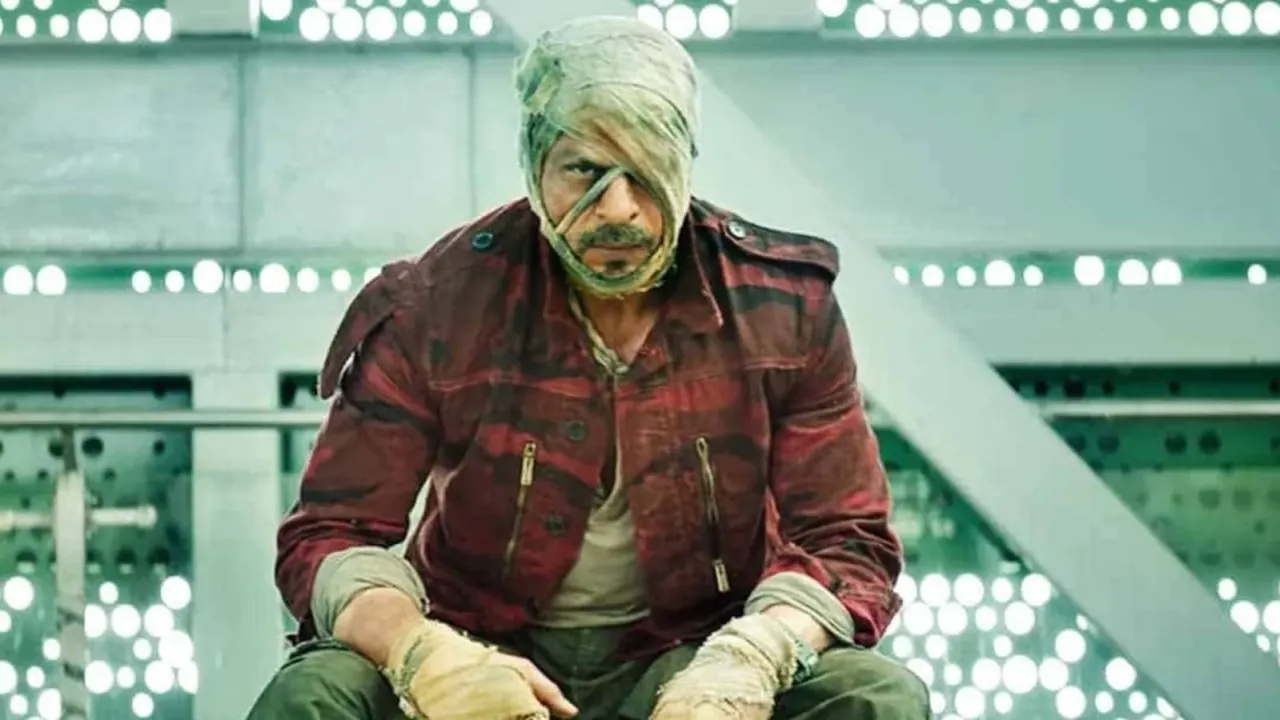 In the world of Bollywood, Shah Rukh Khan is not only known for his charisma but also for his profound respect and admiration for women. Whether it's a young girl or an elderly woman, he has consistently been a vocal advocate for a fairer sex.
In his most recent film, Jawan, a diverse ensemble of female characters shines as they embody strength and resilience. Despite their limited screen time, these women undertake crucial roles, confronting villains and delivering emotionally charged performances, which greatly contribute to the movie's blockbuster success.
Audiences have also been captivated by the powerful performance of women in Jawan. Recently, a fan expressed his admiration by sharing a touching painting created by his 11-year-old daughter. In the artwork, the young artist used the colour pink as a symbol of girl power in the movie.
'Our Daughters Are Our Future': SRK Reacts To A Fan Message
"After coming from our second Jawan show, my 11-year-old daughter went straight to her room and started painting. After a couple of hours, she came up with this. She says she loved Vikram Rathore. What about pink? She says Jawan is about girl power. anything to say senior @iamsrk" the fan tweeted.
Shah Rukh Khan, a proud father of 23-year-old daughter Suhana, took notice of the heartfelt gesture and commended the young artist's creativity. In his response, he affirmed, "She has got it right… #Jawan is indeed about girl power. Vikram Rathore agrees too. Our daughters are our future… give my love to her with a big hug!!!"
In Jawan, stellar performances by Nayanthara, Deepika Padukone, Priyamani, Sanya Malhotra, Ridhi Dogra, Lehar Khan, Girija Oak, and Sanjeeta Bhattacharya bring depth and vigour to their respective characters. Directed by Atlee, the film has taken the box office by storm, achieving the remarkable feat of becoming the fastest Hindi movie to surpass the Rs 500 crore mark worldwide, achieving this milestone in just four days.
---
Suggested Reading: Watch: SRK Reacts To 85-Year-Old Dadi's Love For 'Jawan'