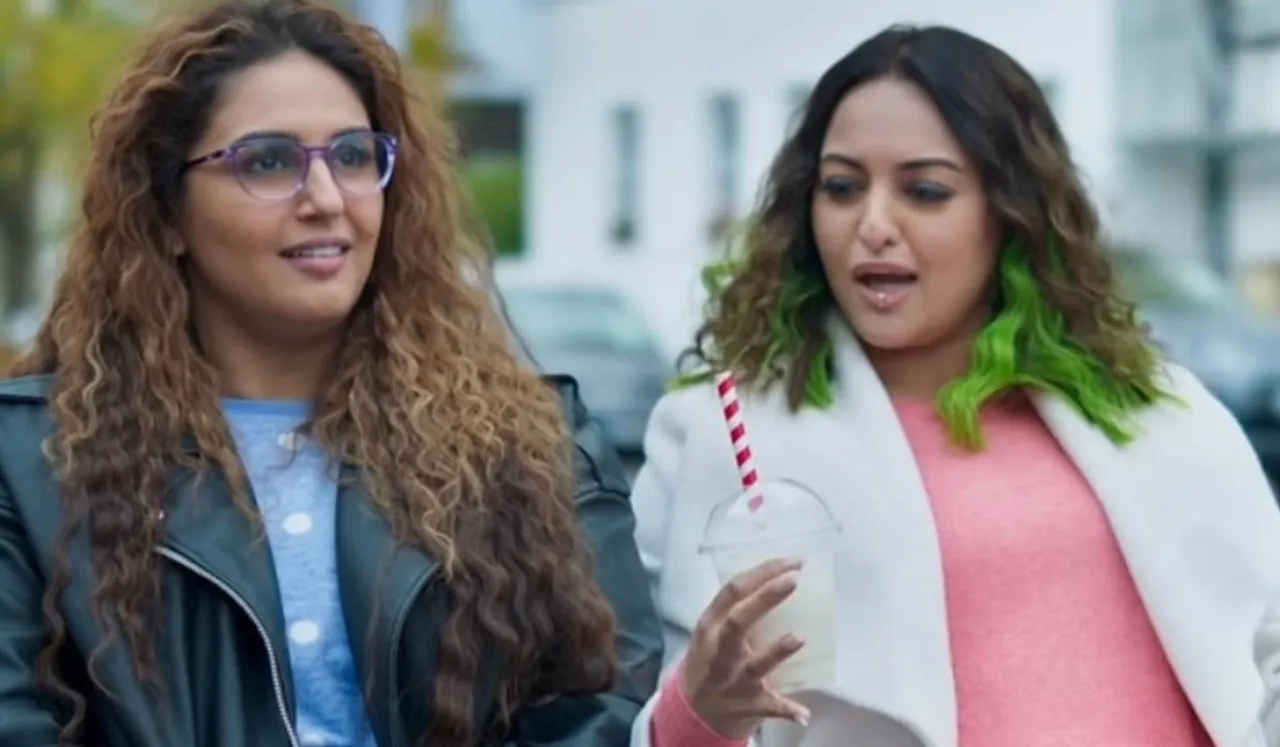 Double XL starring Sinha and Qureshi, appears to be a novel approach to breaking preconceptions and displaying how individuals deal with fat-shaming as a social comedy. The movie will premiere on November 4, 2022, in theatres.
The slice-of-life comic drama follows the journey of two plus-size women as they negotiate societal beauty standards, Rajshree Trivedi (Qureshi) from Meerut and Saira Khanna (Sinha) from New Delhi. The social comedy directed by Satramm Ramani and written by Mudassar Aziz that addresses the subject of body shaming,
Sonakshi Sinha and Huma Qureshi on Double XL
Sonakshi Sinha said that making the movie was like going back to her body-shaming-filled college days. She said, "This film was a cathartic experience. Even before we started our career, we faced a lot of body shaming because we were big children."  Sinha recalled that she never had a role model that persuaded her to believe that having a certain appearance was "acceptable" when she was younger.
Qureshi said that the plot of Double XL spoke to her on a personal level because, throughout her ten-year career in cinema, she has been told that she doesn't fit the "mould" of a typical Hindi film heroine. She added, "Sonakshi and I have experienced very different film journeys. But we've both been told repeatedly that we don't fit the mould of a typical Hindi cinema heroine. We want to know what that mould is? Because that couldn't stop us from achieving our dreams."
---
Suggested Reading: Anjali Menon's 'Wonder Women' To Release On OTT, Details Inside
---
Talking about the film the actor added, "If there is a character who is plus size in the movie, they are the centre of the joke. However, in this movie, we want viewers to laugh with them instead of at them. This is for all those who have been told they are misfits."
Bhushan Kumar, Krishan Kumar, Vipul D. Shah, Ashwin Varde, Rajesh Bahl, Saqib Saleem, Huma, and Mudassar Aziz are the producers of Double XL. Presented by T-Series, Wakaoo Films, and Reclining Seats Cinema, Double XL also stars Zaheer Iqbal and Mahat Raghavendra. On Friday, the movie is scheduled to be released in theaters.