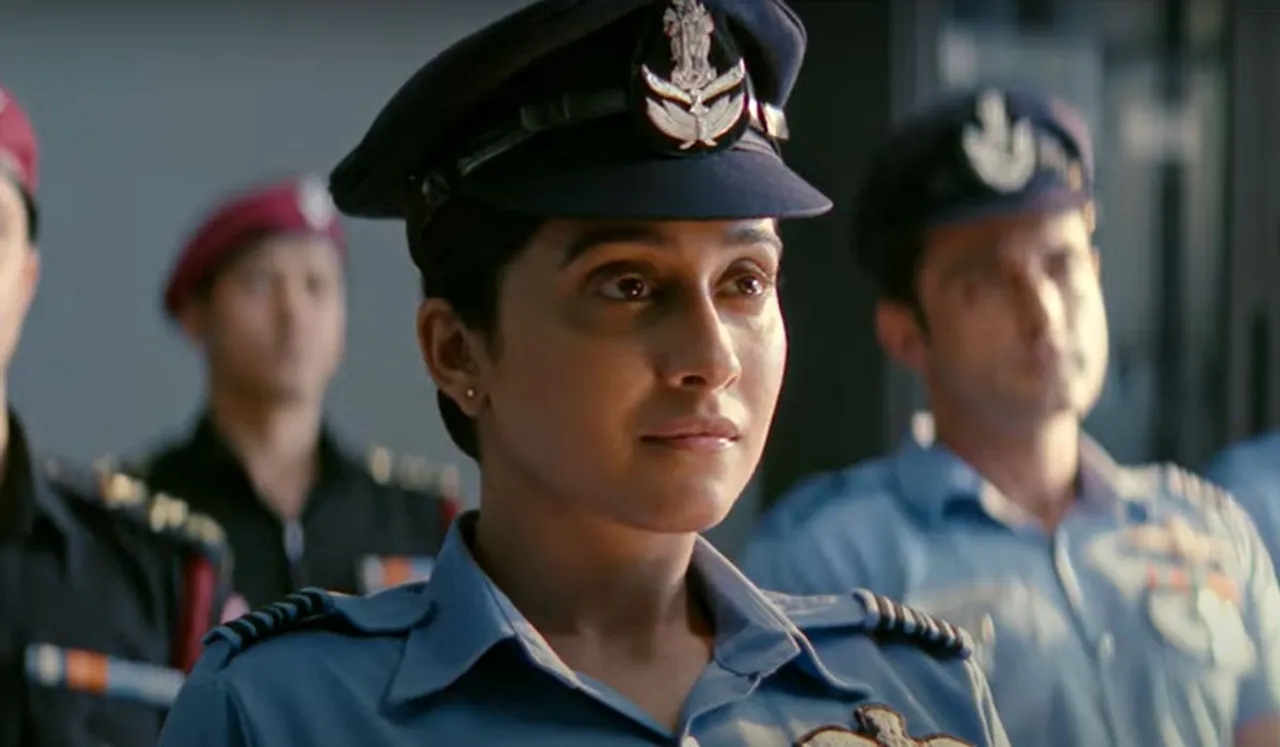 The much-awaited trailer for the upcoming web series Shoorveer is finally out. Regina Cassandra, Makarand Deshpande, Arif Zakaria, and Manish Chaudhary are among the lead characters in the Kanishk Varma-directed film.
The new action-thriller series focuses on how the Air Force, Army, and Navy  collaborate to foil one of the biggest attacks from the enemy. It also explores the lives of our elite soldiers and their interpersonal relationships.
Shoorveer Trailer
The trailer shows the establishment of an elite task force called "The Hawks" in India as they undergo specialised training to act as the first defence unit for the nation against external threats. The fictional series, which is being billed as a rising action thriller, will tell the tale of the courage, heroism, and daring of our nation's military members.
The trailer starts out with an attack that compels senior officers to form a special task group. In his capacity as a senior Air Force officer, Chaudhary puts together a team of the best warriors. The troops from Cassandra, along with Armaan Ralhan, Aadil Khan, Abhishek Saha, and others, can be seen undergoing training for a crucial operation while also attending to personal matters amidst the chaos. Watch the trailer ">here.
The video has the essence of Die Hard films with a lot of action and shots of jets swerving sharply and gearing up for combats. There's also a goosebumps-inducing figure in the show who intends to take hair raising risks.
Shoorveer Cast
Renowned actors Makarand Deshpande and Manish Chaudhari appear in crucial parts in the film Shoorveer, along with Regina Cassandra, Armaan Ralhan, Aadil Khan, Abhishek Saha, Anjali Barot, Kuldeep Sareen, Arif Zakaria, Faisal Rashid, Sahil Mehta, and Shivya Pathani.
---
Suggested Reading: 'Modern Love: Hyderabad' Teaser Trailer Exudes Warmth; Show Looks Promising
---
Shoorveer Plot
As the team deals with red alarms that threaten the country's peace and security, it closely examines the relationships between teammates and mentors. The performance depicts the feelings and events taking place behind the heavily locked doors of our national forces and is packed with explosive scenes of air warfare, ground operations, and intelligence ruses.
Shoorveer Release Date
Beginning on July 15, the series will only be accessible through Disney+ Hotstar.