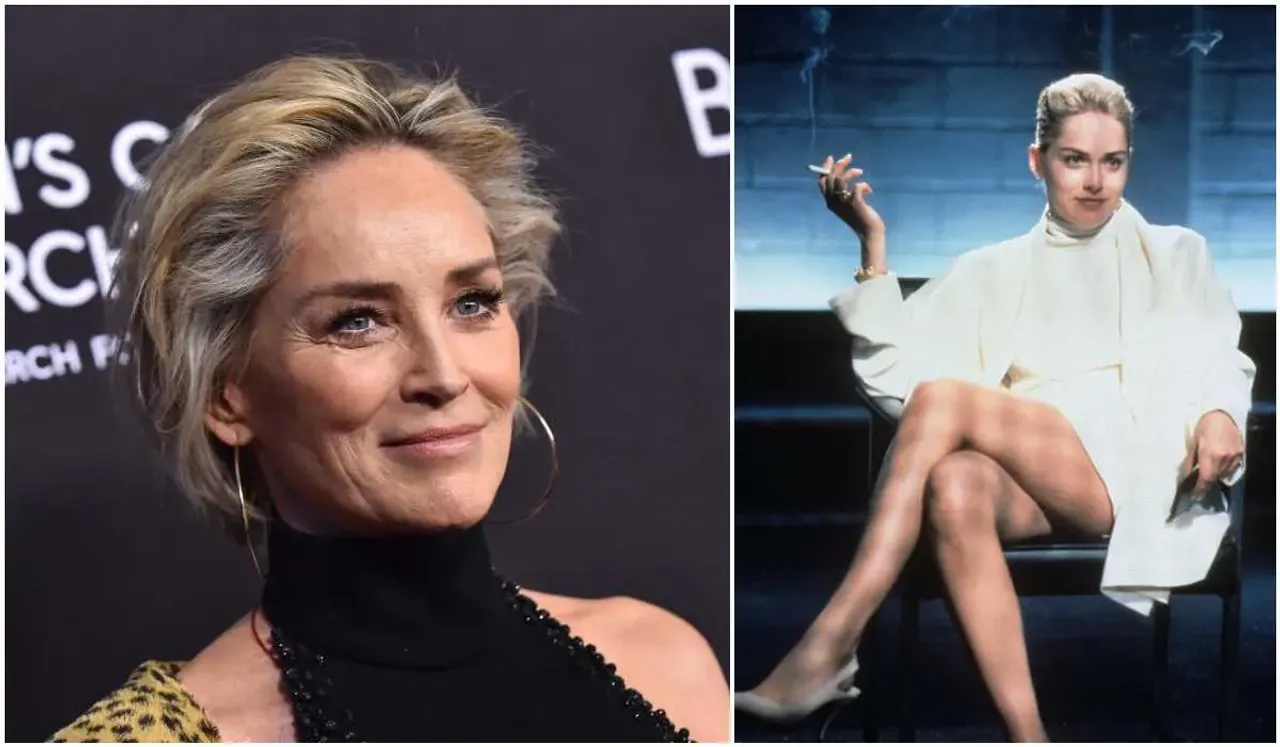 Sharon Stone in Basic Instinct, hands-down, made for one of the most memorable performances delivered on film. Besides her captivating screen presence in Paul Verhoeven's 1992 iconic thriller, Stone's breakout role was marked most notoriously for one scene. That infamous bit where she, as the unsparing crime novelist Catherine, crosses her legs over, flashing herself without underwear to an audience of detectives questioning her.
Though her career charted upwards thereon, pursuing a glittery trail of awards and recognition, that scene of Sharon Stone in Basic Instinct earned her a key place in pop culture. In her soon-to-release memoir, The Beauty of Living Twice, Stone has reiterated what she has said multiple times before: that the flashing scene was non-consensual.
In an excerpt of the book accessed by Vanity Fair, Stone writes she saw how the scene was shot only after being called to see the final cut of the film. "That was how I saw my vagina-shot for the first time, long after I'd been told, 'We can't see anything—I just need you to remove your panties, as the white is reflecting the light, so we know you have panties on.'"
She adds, "Yes, there have been many points of view on this topic, but since I'm the one with the vagina, in question, let me say: The other points of view are bullsh*t… It was me and my parts up there."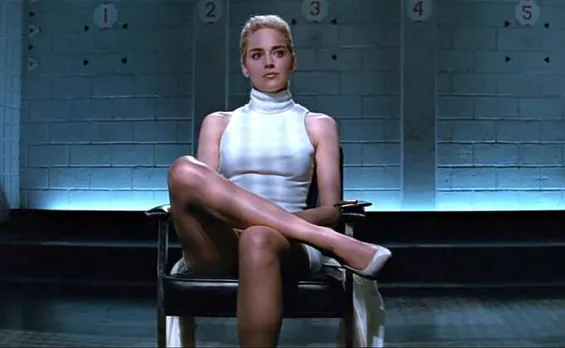 Sharon Stone In Basic Instinct Scene Didn't Know She Was Flashing
Stone had mentioned this scene as being non-consensual as early as 2006.
In her memoir, she further writes she slapped "Paul (director) across the face, left, went to my car, and called my lawyer, Marty Singer." She was told that it was illegal to shoot up her dress in the manner, as per Screen Actors Guild guidelines. In the end, she writes, she went through with it.
"I thought and thought and I chose to allow this scene in the film. Why? Because it was correct for the film and for the character; and because, after all, I did it."
Stone also makes revelations about the sexual advances that occur behind-the-scenes of big Hollywood productions. She writes about a director who insisted Stone sit on her lap and a producer who told her she should "f*ck her co-star for onscreen chemistry."
The 63-year-old is soon to make an appearance in an episode of Oprah Winfrey's Super Soul series.