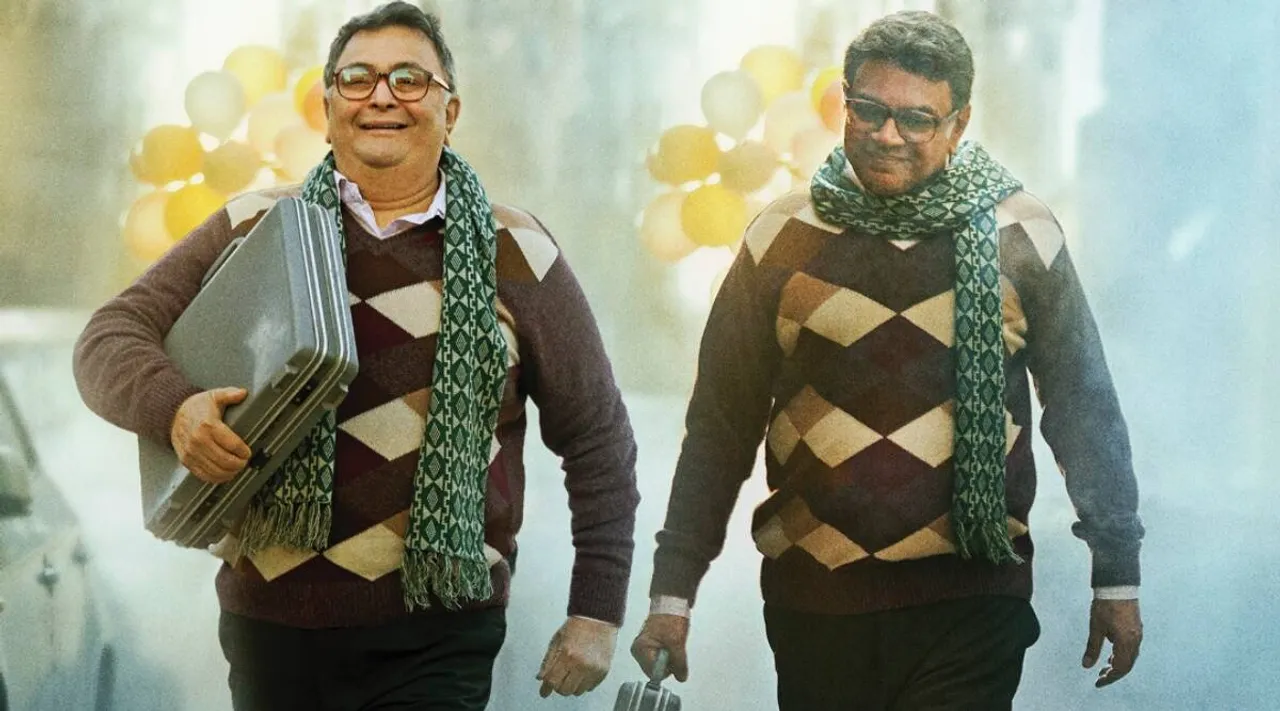 In his introductory scene, we see Sharmaji as an employee who has been forced into taking voluntary retirement, much against his wishes. While he has accepted the decision, he tells his colleagues that he is just a call away if they ever need help. You can sense the desperation in Sharmaji's voice- he dreads a future where he must spend his days all alone at home waiting on his children and coming up with new recreational activities to keep himself occupied on a loop. His fears are not unfound, as we find out ten minutes into Sharmaji Namkeen.
One rarely comes across films that excite you as a viewer these days, not just because they offer an interesting plot, but because they promise to be a breezy fun watch. I felt the same exhilaration when I watched Badhaai Do a few weeks ago and with Sharmaji Namkeen the feeling was thankfully back. This film too has a social message hidden at its core, but refrains from being preachy about it and lets you enjoy the film rather than feel guilty about the cause.
Sharmaji Namkeen film review
As you might know by now, Sharmaji Namkeen is Rishi Kapoor's last film. After his demise, Paresh Rawal stepped into the role to complete the film so that it could be released. The film tells us the story of a retired assistant manager, 58-year-old BG Sharma, who loves to cook. Bored of his retired life, the widower takes to catering for a kitty party group. In this second innings, both personally and professionally, Sharmaji learns to love his work and makes new friends. However, he must keep this new aspect of his life hidden from his children and extended family, who insist he must spend the rest of his life "enjoying".
---
Suggested Reading: Sharmaji Namkeen: Fans Get Nostalgic About Juhi Chawla & Rishi Kapoor's Chemistry
---
Aside from the feel-good factor, what works for the film is the performances put in by its leads. It is marvellous how the transitions between Kapoor and Rawal do not derail the film and your brain learns to tag along with the format after consciously pointing out the switch when it happens for the first time. Of course, it is a treat to watch Rishi Kapoor and Juhi Chawla together in the film, their easy camaraderie being another highlight.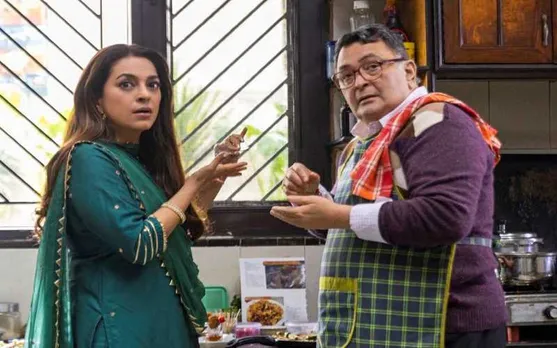 A still from Sharmaji Namkeen
For the older viewers, the film will resonate with their own struggles with retirement, and for the younger ones, it serves as an advisory. It is easier to tell a parent that they should enjoy retired life. But what does enjoyment exactly mean? How much television can one watch? How many WhatsApp forwards does it take to lose your interest in social networking?
The film also showcases how children often want their parents to lay low after retirement, and fit in with their gang, rather than stand out. Any interest to grow or pursuing a career in this phase is often seen as a crisis or a whim. The fact that boredom is something that bothers retired parents very much often doesn't occur to children.
In its own sweet way, ">Sharmaji Namkeen urges children to see retirement as a struggle that could kill the will to live in parents. It reminded me of a dialogue from Piku, where Deepika Padukone's titular character tells Irrfan's Rana that parents can't live on their own after a certain age, "unhe zinda rakhna padta hai." And thus, as children, we must keep our parents from fading away and encourage them to live on their own terms, if we truly want them to enjoy post-retirement life.
Views expressed are the author's own.
---