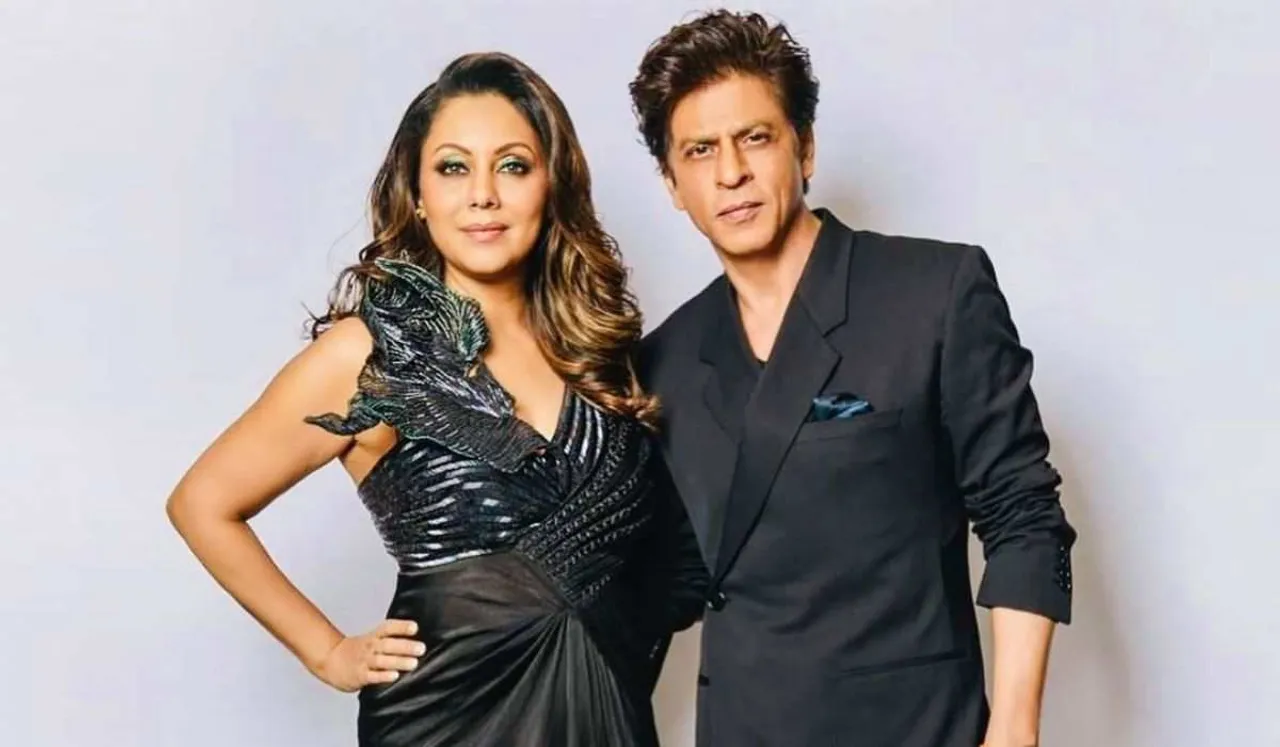 Gauri Khan, the wife of Shah Rukh Khan, presented her first-ever coffee table book named My Life in Design on Monday, with Shah Rukh joining her for the occasion. The event served as an opportunity for Shahrukh to openly appreciate Gauri's achievements and share insights into her path of establishing her own successful enterprise.
He recalled throughout their journey together, and how they encountered numerous difficulties. However, despite these challenges, their story ultimately culminated in a heartwarming and joyous conclusion.
Gauri Khan's Path to Success: Beyond Being a Bollywood Housewife
While SRKh holds the title of Bollywood's King Khan, Gauri Khan has carved her own path to success as an interior designer.
During an interaction with the media, Shah Rukh Khan shared an anecdote about Gauri's decision to start her own business. He mentioned how he offered assistance by reaching out to friends, but Gauri declined the offer, determined to establish herself independently. Gauri embarked on this venture when she turned 40, starting a small shop in Lower Parel and managing everything on her own. Her dedication and love for her work continue to drive her forward.
At the book launch, Shah Rukh Khan showered praise on Gauri, highlighting her current busyness compared to his own and their children's schedules. When questioned about the reason behind her intense workload, Gauri responded that it brings her immense satisfaction. Shah Rukh attributed her new book as a testament to her pursuit of fulfilment.
He further emphasised the importance of shared dinners in their household. It is a non-negotiable tradition that allows them to discuss each other's workday. During these meals, Gauri particularly expresses her satisfaction, as she believes that a satisfying day is a happy day.
The journey of Shah Rukh and Gauri Khan exemplifies an extraordinary love story filled with support, success, and the pursuit of personal fulfilment. Gauri's independent career as an interior designer and her recent book launch serve as milestones in her journey of self-discovery and professional growth.
---
Suggested Reading: Gauri Khan Turns Author, Book To Release Next Year