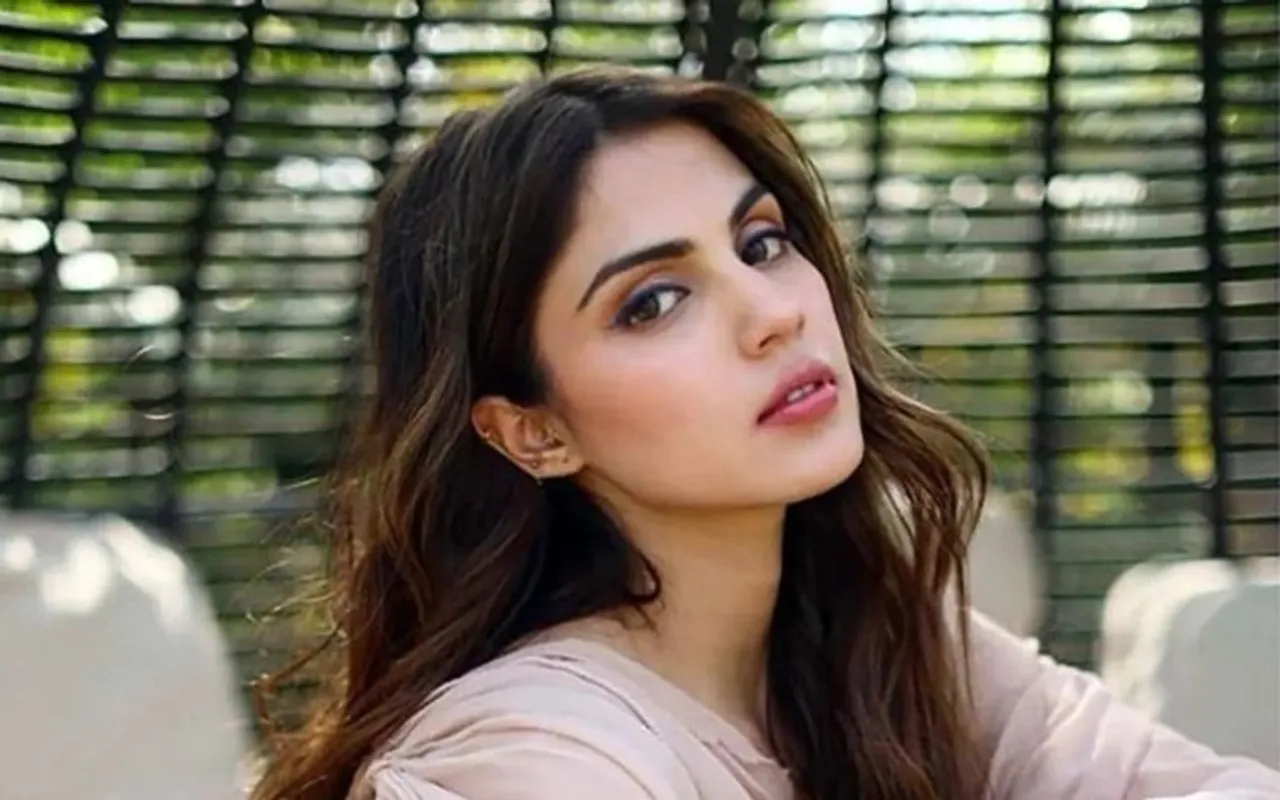 Rhea Chakraborty on Afghan women: Actor Rhea Chakraborty is among the few celebrities from Bollywood who have expressed concern for women in Afghanistan after the Taliban insurgents takeover the capital city of Kabul on August 15. Saying she was "heartbroken" Chakraborty shared a note on Instagram urging global leaders to stand up for the women and minorities in Afghanistan as the Islamist militants swept into the capital and all the major cities of the country.
As desperation and tension grows among women and girls in Afghanistan, on Monday, Chakraborty took to her Instagram Stories to call out the Taliban insurgents, the radical Islamic organisation that believes in imposing a strict interpretation of Islamic law. Raising a call to #smashthepatriachy, a slogan she used last year when she was in the middle of a controversy in the wake of Sushant Singh Rajput's death, she wrote that while women around the globe fight for "pay parity" to get what is rightfully hers, "women in Afghanistan are being sold" and this breaks her heart. "They have become the pay," Chakraborty wrote that it was distressing to see the condition of women and minorities in Afghanistan. "Women are human too," she concluded.
Check out the post here: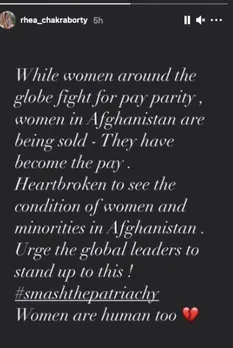 Chakraborty had sported a smash the patriarchy black T-shirt when she was being questioned by the Narcotics Control Bureau, in an investigation related to Rajput's death. She was dating Rajput at the time of his death and was arrested on suspicion of procuring drugs for him and spent nearly a month in jail before securing bail. The actor received a lot of support from Bollywood for the same. She will soon be seen on the big screen in Rumy Jafry directed Chehre alongside Amitabh Bachchan and Emraan Hashmi.
Meanwhile, Ashraf Gani, the US-backed President of Afghanistan fled the country saying he wanted no bloodshed. According to reports, at least five people have been killed amid heavy gunfire at Kabul airport as thousands of Afghan citizens tried to board the last few flights leaving the war torn country. More here.
According to Reuters, several women bankers in Afghanistan have been forced to leave their jobs in the wake of the Taliban's rise to power. The last time when the Taliban ruled the country from 1996 to 2001, women were not allowed to work, girls were prohibited from attending school and they had to cover their faces and be accompanied by a male relative if they wanted to go out of their homes.
Feature Image Credit: Zee news/ ANI