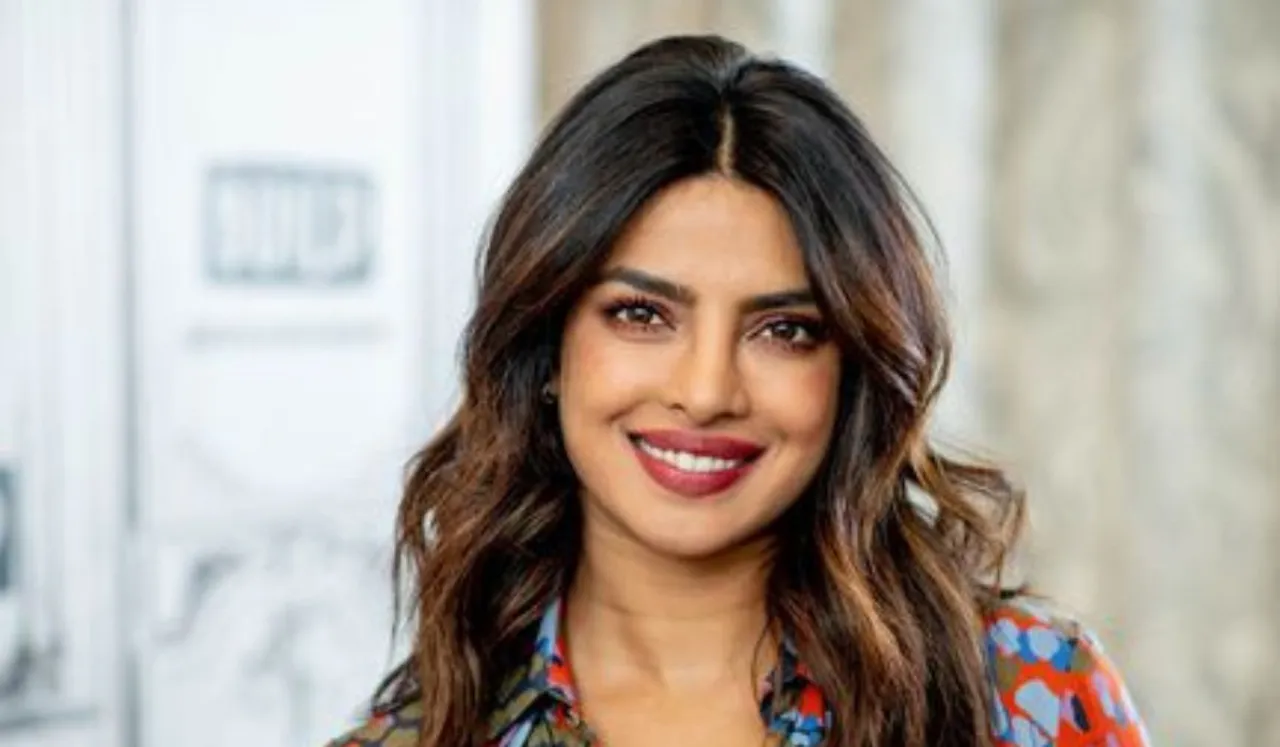 Global icon Priyanka Chopra recalled on The Howard Stern Show how her late father, Ashok Chopra, was paranoid after she returned to India after spending several years in the US. He was sceptical about her growing up into a teenager and the attention she was getting from boys. Chopra was sent to the US at 12 years old and returned when she was 16 with "all these American hormones."
Chopra revealed how her father had snapped at her, instilled bars on the windows of her room, and confiscated all her jeans, forcing her to only wear traditional Indian outfits. She also said that her father hired a driver to drive her around and accompany her everywhere.
In the show, Priyanka Chopra revealed that her father took the step after boys began following her home. After one of them jumped onto her balcony at night, her dad instilled the rules.
While it's clear that her father took the step after witnessing men exhibit creepy and stalkerish behaviour regarding his underage daughter, the rules he imposed only restricted her freedom while the boys following her home probably got to continue their behaviour with zero consequences.
No offence intended, but rather than imposing so many restrictions on a 16-year-old, her father could have taught her how to handle men stalking her. He could have called out the boy who climbed onto her balcony instead of installing bars, because weren't those boys the problem here? So, shouldn't the problem (boys) be addressed? Why curb a girl's freedom because boys can't behave?
Priyanka Chopra On Father's Rules
Relatable to a whole lot of us, right? Indian parents staunchly believe that they can protect their daughters by imposing restrictions on them and curbing their freedom. I wonder what it will take for them to realise that they are taking away their daughter's agency over her life. Parents do love their daughters and are concerned about their well-being, but is controlling them the right way to do it?
When parents tell their daughters to wear "traditional clothes, monitor their every moment, socialise with men, and keep them inside four walls under the guise of protection, it is still "controlling behaviour" that's glorified as "ideal parenting." Patriarchy has conditioned many Indian parents to believe that the honour of the family lies in their daughter's chastity.
Many parents continue to remain ignorant of the fact that they need to stop telling their daughters how to behave and start teaching their sons to respect women. They take pride in raising obedient daughters who conform themselves to social standards set by patriarchy. They see it as a parenting win if they manage to keep their daughter safe, but often forget to consider her happiness.
How does it make sense to protect a girl at the cost of her happiness? Are daughters merely puppets with no agency in their lives? How long should daughters give up their freedom to be "safe?" When are parents going to empower their daughters to handle challenging situations wisely? When are parents going to start teaching their sons to be respectful towards women?
From a gossip statement in the neighbourhood to the headline of a news report, the woman is always in focus. "Woman Harassed At College"; "Woman Abused On Moving Bus"—the perpetrator, most often a man, is left out of the picture or trivialised into a small part of the story. When are we going to address the perpetrator who is at fault? Shouldn't he be the focus of the story?
By imposing numerous restrictions on women and failing to hold men accountable for their misbehaviour, society is just giving them a get-away card. In such a scenario, it's no wonder that men feel entitled to repeat problematic and toxic behaviour because, hey, men will be men!
Views expressed are the author's own, not of the platform
---
Suggested Reading: Why Does Freedom For Daughters Come With Terms And Conditions?
---