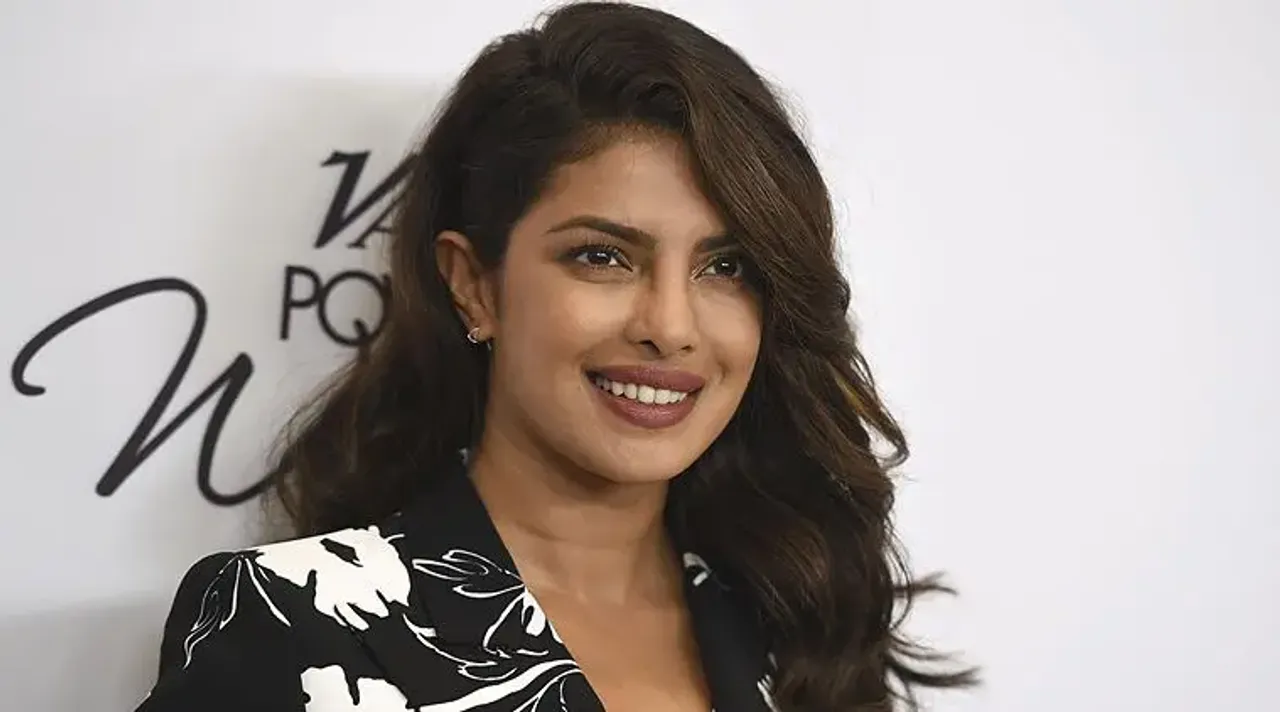 Priyanka Chopra expressed her feelings about female-led films not succeeding, stating that it feels like a "collective failure on behalf of all women." During a conversation with actor Bhumi Pednekar at the Jio MAMI Mumbai Film Festival 2023, she mentioned how it can be a setback for women's progress. Chopra also shared her experience working on the female-led film Fashion in 2008, revealing that she had received advice against it early in her career.
Chopra recently appeared in the action-packed series Citadel, created by The Russo Brothers. The show revolves around two elite agents, Mason Kane (Richard Madden) and Nadia Sinh (Chopra), in a global spy agency. She is also set to star alongside John Cena and Idris Elba in Heads of State, directed by Ilya Naishuller.
Pressure associated with female-led films
Priyanka Chopra, known for her roles in critically acclaimed women-centric Hindi films like Fashion, Saat Khoon Maaf, and Mary Kom, shared her thoughts during a discussion at the Jio MAMI Mumbai Film Festival 2023.
She emphasised the immense pressure associated with female-led films, given their scarcity. She expressed that when such films don't perform well, she feels it's a setback for all women, as there are limited opportunities for them. She believes that the success of female-led films is crucial to advancing the cause of women in the industry.
When a female-led film doesn't do well I feel the collective failure on behalf of all women. I feel we have taken them a few steps back. This has to work because there are a few of us who get the opportunity to do this, and we have to do it well. Whether there's a filmmaker, actors, writers or any medium, hair or make-up, you just feel…I won't let womankind down because we have such few opportunities.
Regarding her role in Fashion, Priyanka Chopra reminisced about her initial experiences. She recalled meeting director Madhur Bhandarkar, who told her that female actors typically opt for female-oriented films later in their careers with the aim of winning a National Award.
This conversation took place in the early 2000s, when Chopra was in the midst of her successful stint, featuring in movies like Krrish and Aitraaz. However, she was drawn to the script for Fashion and considered it a passion project. Chopra dedicated six months to working on the script of Fashion, focusing on her character's journey, both emotionally and physically, and immersing herself completely in the role of Meghna Mathur.
Chopra said that she wanted to have a prominent presence in films. "I wanted to play interesting characters instead of just being a part of big films, and I loved the script of Fashion, so I went ahead with it," she said. She credits this need for leadership to her childhood resilient self, undeterred by society's rules and expectations.
"When I was younger, I was called difficult and opinionated. I faced problems because I didn't follow this, 'iss hi line pe chalo' (follow only this line) rule. Main apni line banati hoon (I form my own line). I am not a trendfollower, I am a trendsetter. You learn to navigate eventually." she exclaimed.
Speaking about women in films who have inspired her to take on lead roles, she said, "I have always loved the work of Sridevi-ji and Madhuri Dixit ma'am. Girl crushes forever!"
---
Suggested Reading: Genelia D'Souza And Imran Khan Reunite, Fans Demand A Sequel