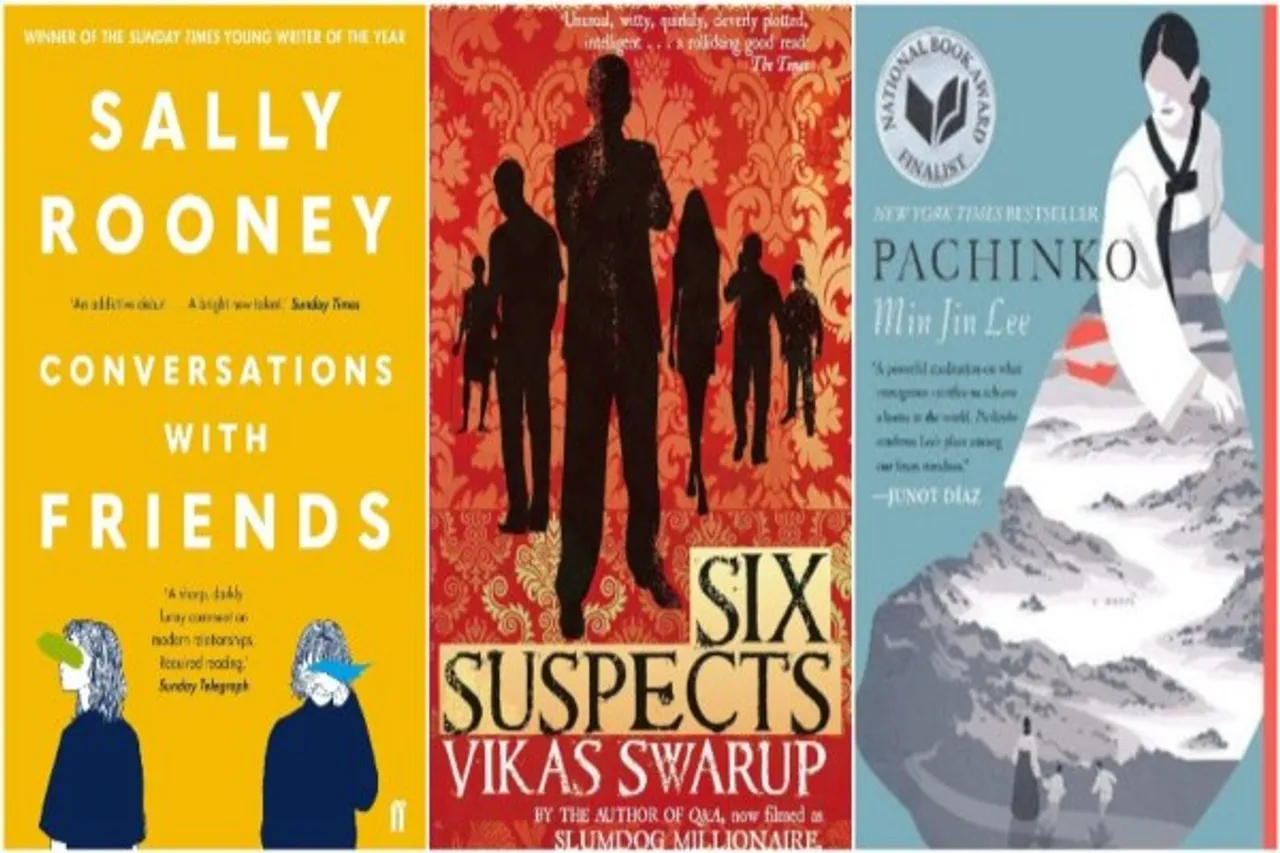 Book adaptations are a must-watch whether it's turned into a film or a TV/ OTT series. For the ones who always say 'the book is better', sometimes experiencing the screen adaptations becomes almost irresistible, even if it's to criticise the work. Although, films try to package the vast subject in books in a few hours, TV series on the other hand gives space to the makers to do justice to the original work.
Whether it's the widely popular series Game of Thrones, that made a separate identity beyond the literary work, or the recent mystery series YOU that has hook the audience, these series have created a huge fanbase.
Here is a list of books that are adapted as OTT series:
Foreign Shows
Call The Midwife by Jennifer Worth
The BBC series created by Heidi Thomas is based on the author Jennifer Worth's memoir of the same name. The story is set in early 1957, and revolves around a group of nurse midwives working in the East End of London. The period drama achieved high ratings in its first series and garnered praises for tackling various social and economic subjects such as teen pregnancy, poverty, religion and faith, racism and female genital mutilation.
Presenting 'Call the Midwife: Special Delivery' - a one-hour programme celebrating a decade of our drama ❤️ Follows #CallTheMidwife Series 10 finale - Sunday at 9pm on @BBCOne xx https://t.co/fw74BU2XCb pic.twitter.com/yIh4Qpij6E

— Call the Midwife (@CallTheMidwife1) May 25, 2021
Codename Villanelle by Luke Jennings
The 2018 thriller novel was also adapted as a BBC series but with a different title- Killing Eve. The series follows a British intelligence investigator, Eve Polastri, who gets obsessed with the psychologies of female assassins. When Polastri is recruited by MI6, she crosses paths with international assassin, Villanelle. However, rather than focusing on the mission these two women delve into the details about each other.
Years later, still thinking about this finale. #KillingEve pic.twitter.com/1457BSSlCn

— Killing Eve (@KillingEve) May 26, 2021
The Mysterious Benedict Society by Trenton Lee Stewart
When a tutor at the Stonetown Orphanage for gifted children, four children are assembled to investigate an institution called L.I.V.E. These children are on a mission to stop the secret messages transmitted into people's minds via television and radio signals. The adventure series based on the young adult book series will debut on Disney+ on June 25, this year.
The Mysterious Benedict Society - 8 episode new web-series coming to Disney+, June 25.

Story of a group of gifted orphans who are recruited by an eccentric, benefactor to go on a secret mission. pic.twitter.com/gwdpzqCJgK

— LetsOTT GLOBAL (@LetsOTT) May 20, 2021
The Pursuit of Love by Nancy Mitford
The novel penned by Nancy Mitford is part of a trilogy focused on an upper-class English family.  Set in the interwar period the story explores the romantic life of Linda Radlett, as narrated by her cousin, Fanny Logan. The recent series which first aired on 9 May stars Lily James in the lead role.
From the pursuit of love, BBC/prime adaption

Our issue one theme: water pic.twitter.com/iJrQUtmFEc

— swim press | SUBS OPEN (@swimpress_) May 26, 2021
Gossip girl by Cecily von Ziegesar
After the popular original series, headlined by Blake Lively, makers are now all set for a reboot. The former series is relaunched by WarnerMedia's streaming service, HBO Max. The 10 episode series will premiere in July 2021.
Good afternoon, followers. I need no introduction, but these New York elite do. Pleased to present your newest obsession — coming to @hbomax this July. Clear your calendars accordingly. pic.twitter.com/msIEgKyT23

— Gossip Girl (@gossipgirl) April 28, 2021
Pachinko by Min Jin Lee
The novel written by the Korean-American author Min Jin Lee is a historical fiction which revolves around a Korean family who immigrate to Japan. The National Book Award winning novel is set in the 80's and talks about subjects like racism, stereotypes, and power. The television series for Apple TV+ will star include Lee Min-ho in a pivotal role.
Lee Min Ho is coming with a new project #Pachinko soon. 👑♥️♥️♥️ pic.twitter.com/pTtTmIF7VL

— Silvia coral (@Silvitacoral25) May 23, 2021
The Vanishing Half by Brit Bennett
The 2020 novel made it to the The New York Times fiction best-seller list and now HBO is about to develop a limited series based on the book. The critically acclaimed book follows a multi-generational family and centers on identical twin sisters Desiree and Stella Vignes. The limited series will tackle themes of race, family, and identity.
Conversations with Friends by Sally Rooney
Sally Rooney work Normal people has already came alive on screen. The Irish author's debut novel explores the relationship among four people – the narrator Frances, her best friend Bobbi, and a married couple Melissa and Nick. The 12-part series will premiere on Hulu in 2022.
It's Day 1 of filming #ConversationswithFriends in Northern Ireland! We're so excited to bring this world to life. ❤️ @hulu @bbcthree @ElementPictures pic.twitter.com/S3x5jxk1wq

— Conversations with Friends (@ConvosOnHulu) April 26, 2021
Indian shows
Sacred Games by Vikram Chandra
The crime drama series that streamed on Netflix took no time to gain immense popularity among the Indian viewers. The 2006 novel of the same name was adapted into India's first Netflix original series. The series starring Nawazuddin Siddiqui and Saif Ali Khan spans out after a police officer gets a mysterious call for a gangster who assigns in 25 days to save the Mumbai city.
Selection Day by Aravind Adiga
The Indian sports drama who follows the life of two brothers Radha and Manju, who forced to play cricket with by father obsessed with the sports. Their father eventually moves to Mumbai to make his sons a great pair of cricket batsmen.
They've been put on the back foot but will Manju and Radha still be able to hit it out of the park? Selection Day part 2 premieres 19th April, only on Netflix.@NetflixIndia pic.twitter.com/V3LSvnZG5A

— Anil Kapoor (@AnilKapoor) April 11, 2019
Leila by Prayaag Akbar
The Netflix series is set in a dystopian land and follows the story of a mother, who is on a mission to find her missing daughter in a totalitarian regime. The show stars actor Huma Qureshi in the lead role and Siddharth, Rahul Khanna, Sanjay Suri in pivotal roles.
When Dimple Met Rishi by Sandhya Menon
The recent popular series starring YouTube fame Prajakta Koli and actor Rohit Saraf is based on a romance novel written by Sandhya Menon. Two teenagers who have totally different dreams in life bump into each other inside their college campus. In the coming-of-age series Rishi falls in love with Dimple and pursues her in traditional ways.
Wrote a really fun song called "Kahaan Ho Tum" for Netflix's #Mismatched! 😁 Out now on all platforms. Listen, love, share: https://t.co/WTMtS3wTW6 @NetflixIndia, @RSVPMovies pic.twitter.com/vObVJewwYg

— Prateek Kuhad (@prateekkuhad) November 11, 2020
Six Suspect by Vikas Swarup
Filmmaker Tigmanshu Dhulia is working on the upcoming series Six Suspects based on the book of the same name. The second novel by Vikas Swarup spans out after the son Home Minister of Uttar Pradesh murders bartender Ruby Gill. The series will feature Richa Chadha and Partik Gandhi in pivotal roles.
I, Phoolan Devi by Phoolan Devi 
Phoolan Devi, who is also known as the Bandit Queen, is a bandit and politician. Phoolan Devi's autobiography will be adapted into a web-series by Namah Pictures. the logline of the book reads: 'In a three-year campaign which rocked the government, she delivered justice to rape victims and stole from the rich to give to the poor, before negotiating surrender on her own terms. Throughout her years of imprisonment without trial, Phoolan Devi remained a beacon of hope for the poor and downtrodden, and in 1996, amidst both popular support and media controversy, she was elected to the Indian Parliament'.
Rita Ferreira series by Vish Dhamija
The thrillers novels penned by author Vish Dhamija's will be adapted into a multi-season digital series. Vikram Malhotra led-Abundantia Entertainment has acquired the rights to the Rita Ferreira series which includes the books Bhendi Bazaar, Doosra and Lipstick.