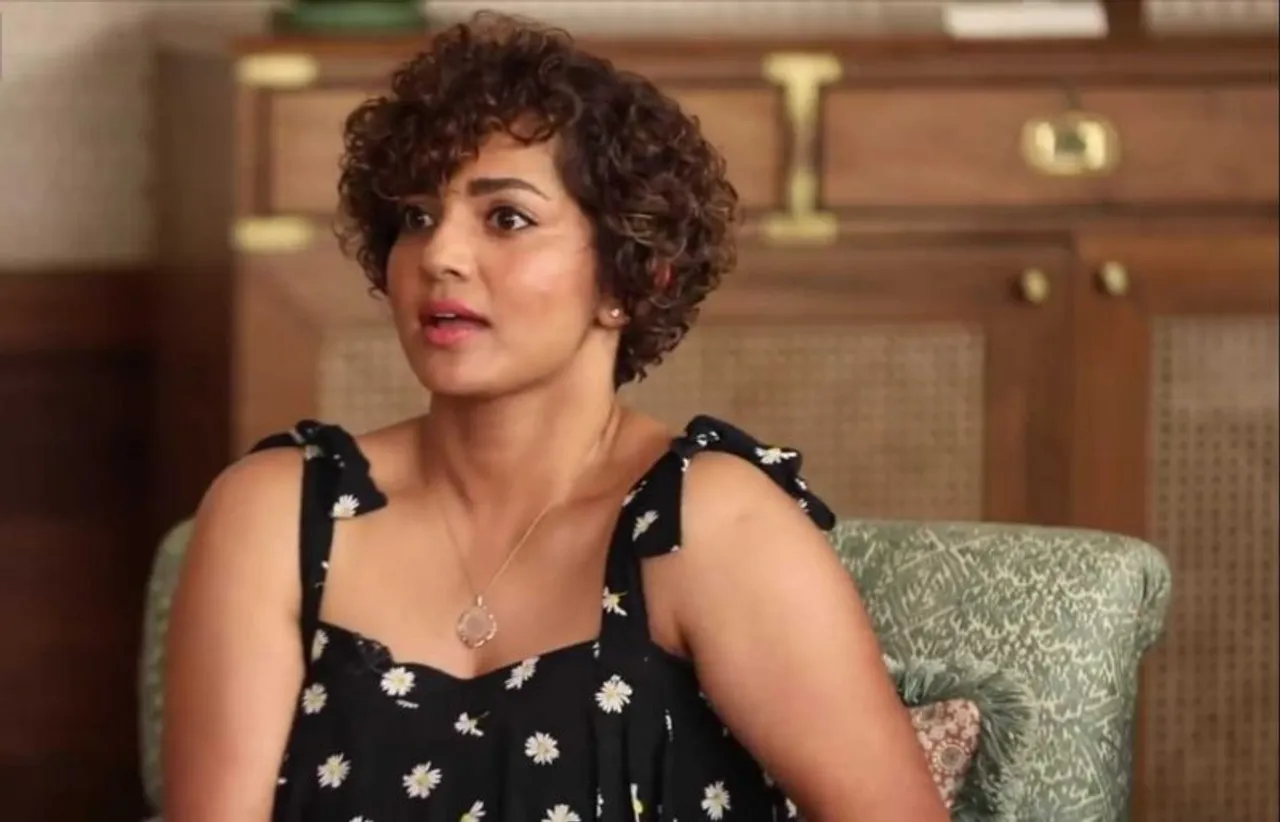 Parvathy on trolls: The actor has been known for her staunch attacks on trolls and speaking out on crimes against women, however, her recent comeback on online trolls has fans in awe.
The Uyare actor took to her official Instagram account to share a note for those who are a part of the "cancel culture" with a video of herself in which she says, "Maybe if we wait just a little bit longer, a F*ck will fall into my hand and I can give it to you."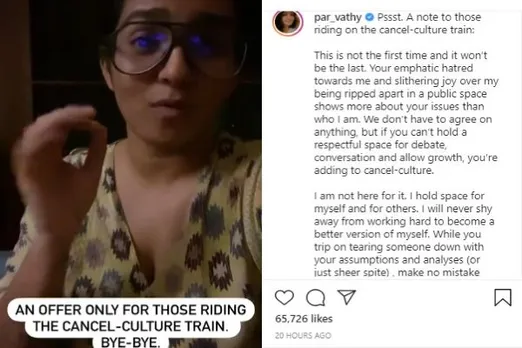 PC: Parvathy/Instagram
The post began with the address, "Pssst. A note to those riding on the cancel-culture train".
It continued, "This is not the first time and it won't be the last. Your emphatic hatred towards me and slithering joy over me being ripped apart in a public space show more about your issues than who I am."
She asked those who don't agree with her on anything to be respectful in order to hold a safe space for debate, conversation and allow growth, otherwise, they will be added to cancel-culture.
"I am not here for it. I hold space for myself and for others," the 33-year-old actor added that she will never shy away from becoming a better version of herself.
The actor has often been targeted for her outspokenness and subjected to abuses and threats a lot of times. In the mentioned video, she said that she has never cared about trolls and will never do so in the future.
Recently, she raised her voice to condemn the ONV jury's decision of honouring rape accused Tamil lyricist Vairamuthu. Even though they were initially defending their decision, after staunch attacks by Parvathy and other activists, the jury informed of reconsidering their decision of honouring Vairamuthu.
The note ended with the notice, "While you trip on tearing someone down with your assumptions and analyses (or just sheer spite) make no mistake you're the only one falling. Smh (shaking my head)".