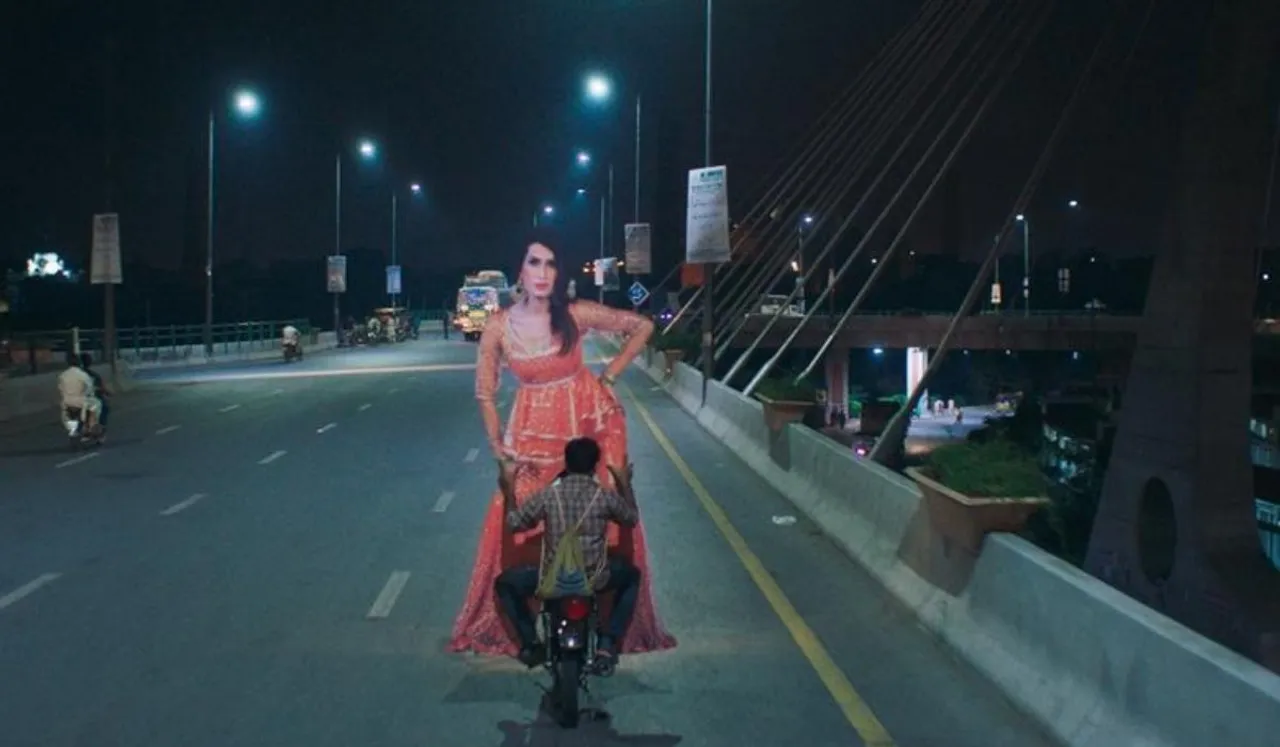 Pakistani film Joyland is the first full-length feature to be selected in the official section under the 'A Certain Regard' category at the coveted Cannes Film Festival. Director Saim Sadiq made his debut as a feature filmmaker with Joyland.
Sadiq has previously won an award for his short film. His film Darling won the Orizzonti Best Short Film Award at the 2019 Venice Film Festival.
Joyland is a film on the sexual revolution which revolves around a happily patriarchal joint family that yearns for the birth of a baby boy to continue the family lineage. Meanwhile, the youngest son secretly joins an erotic dance group and falls for a trans person leading the troupe. The film featuring Ali Junejo, Alina Khan, Rasti Farooq, Sarwat Gilani, Sohail Sameer, Salman Peerzada, and Sania Saeed is a story that illuminates the family's desire for a sexual rebellion through the impossible love story of the duo.
Pakistani Film Joyland Screening At Cannes
"I am so excited to share the first image of JOYLAND and deeply humbled that the film is going to have its world premiere at the 75th Cannes Film Festival. Virtual hugs for my cast and crew who deserve this moment and so much more," Sadiq wrote in an Instagram post unveiling the first image of the film.
---
Suggested Reading: Four Films And One Series Later, Still No Woman Lead In Rohit Shetty's Cop Universe
---
In an interview, the director hailed the cast of the film and said that they did justice to the characters. "My amazing cast has given the characters of Joyland a kind of empathy and humanity that a filmmaker can only hope for," Sadiq was quoted saying.
The French-British Firm Film Constellation will be in charge of the film's international sales. The CEO of the firm told Screens, "Saim has weaved a tender and sensual modern-day family tale, wrestling with the weight of manufactured gender roles," and added, "It radiates the shared desire to live and love without compromise."
Actor Sana Jafri who features in the film could not contain her excitement either. Sharing a story on Instagram, the actor wrote, "Yeah guys, this is real. It has happened, history has been created again. First Pakistani feature film at Festival De Cannes!"
Earlier, Pakistani-American filmmaker Iram Parveen Bilal's film Wakhri—which is about an accidental social media star who learns the harsh cost of wearing masks in the real world—had made it to the festival.