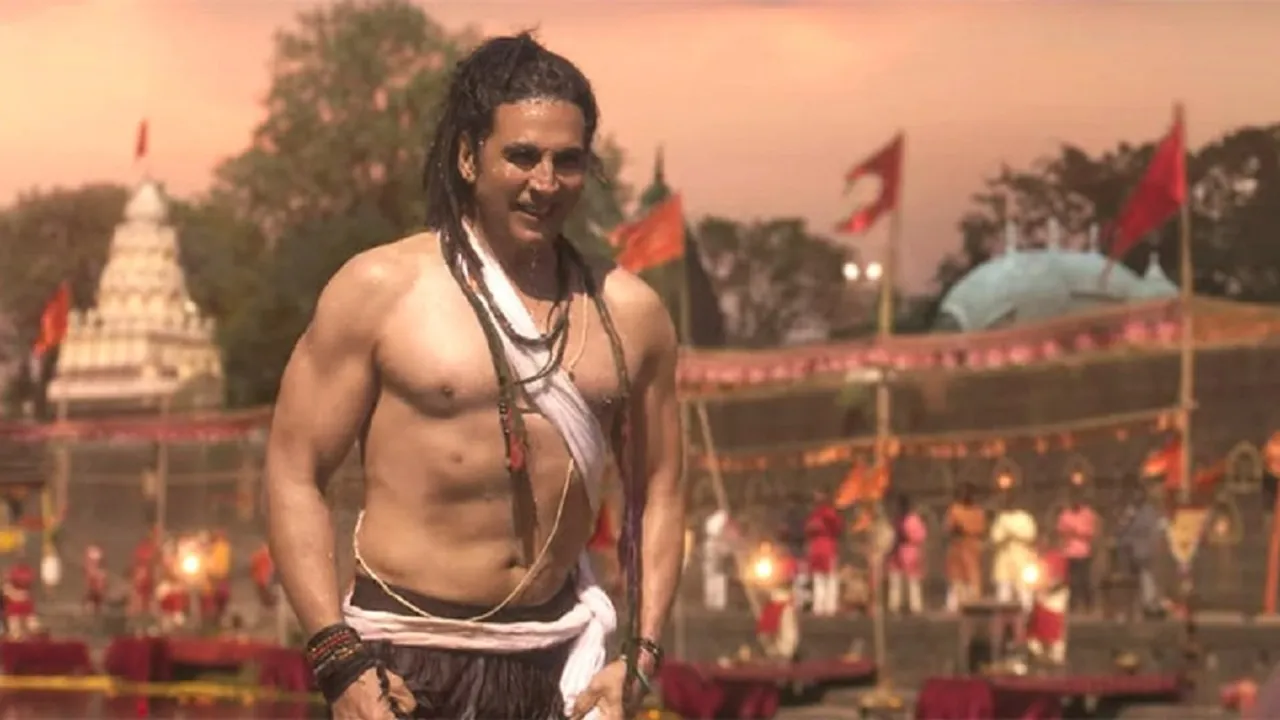 The teaser of OMG 2 is out. The film's teaser released on Tuesday morning sees Akshay Kumar play Lord Shiva in the film. 
The teaser begins with a voiceover by Pankaj Tripathi. OMG 2 is a sequel to the 2012 hit film OMG, which starred Akshay Kumar as Lord Krishna opposite Paresh Rawal. While the prequel of the film presented Paresh Rawal as an atheist, the second part of the movie presents Pankaj Tripathi as a firm believer.
Meanwhile, Yami Gautam is all set to play the role of a lawyer in the movie.
The teaser opens with Tripathi's Kanti Mudgal saying that the "existence of God is determined by people's belief or disbelief in him." It further describes him as a complete believer in Lord Shiva and shows a glimpse of Akshay coming to help Kanti's family when they suffer a big tragedy. 
Oh my God 2 teaser seems to give a promising story, dialogues and a theatrical experience to the audience just as the prequel. The teaser gives us a glimpse of the characters without revealing much of the story. 
Watch the teaser here
AKSHAY KUMAR: 'OMG 2' TEASER ARRIVES… Team #OMG2 - featuring #AkshayKumar, #PankajTripathi and #YamiGautam - unveils #OMG2Teaser… Directed by #AmitRai. pic.twitter.com/l4IdJTbEMW

— taran adarsh (@taran_adarsh) July 11, 2023
Yami Gautam on OMG 2
About working on OMG 2, Yami earlier told Bollywood Hungama, "He (Akshay) is a very good producer also, and someone who is very passionate about this film. When I was given the narration I could feel that he really wants to make it with the right team. Of course, whatever chance I got to work with Pankaj Tripathi ji also, such a fantastic actor. With the new writing, there is another perspective which is very relevant, talked about, yet not talked about. So that will be interesting to see."
The film is set to release on 11 August 11, 2023.
---
Suggested Reading: Akshay Kumar Starrer OMG 2 Opts For OTT Release: Report