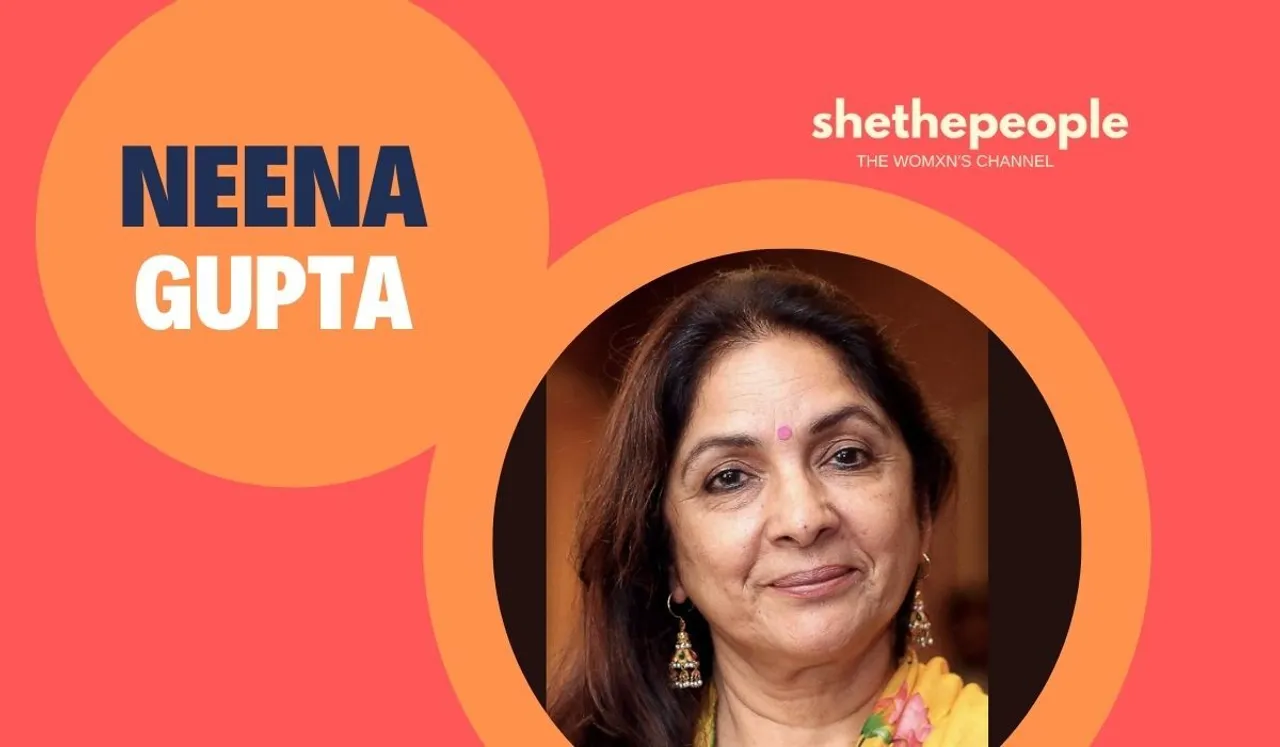 Neena Gupta is amongst those rare actors who have managed to stay relevant throughout most part of their careers. However, it is not just acting, Gupta is loved by her fans for her frankness and point-blank takes on relatable issues. 'It's OK to wear a dress, even if your legs are fat' reads an Instagram post she's authored, signing off her quote with NG. 'It's OK to dream about Ranbir Kapoor' reads another. Social media platforms celebrate perfection but her social media presence sticks out— just like her choices in films. The actor began working during the 1980s and almost four decades later, she's still as passionate about her work.
"I live and work in Mumbai. I am a good artist and am looking for good work", wrote Neena Gupta in an Instagram post in 2017. That was when the world took a re-look at this brilliant actor. Not that she had not done good work before. But this was the first time when an actor of her calibre demonstrated that she's not afraid of asking for work, and good work for that. How many actors would be secure enough to admit that they were out of work and needed projects, that too on a public platform?
Luckily for her, one of the offers she accepted among the five that came her way due to that post was Amit Sharma's comedy-drama Badhaai Ho (2018). Her performance as a middle-aged pregnant mother revived Gupta's film and television career and how! Acting alongside Ayushmann Khuranna as her son, Gupta received various accolades for her performance and also earned love from the masses.
What she is today is probably due to how frank and receptive person the actor has been, not just in her later years, but all her life.
Ditching PhD midway and Joining NSD
On 4 June 1959, Neena Gupta was born in Calcutta, India to RN Gupta, an LLB and an officer in the State Trading Corporation of India, and Shakuntala Devi, a former teacher with double masters' degrees in Sanskrit and Political Science. She is the oldest of four siblings; she had a brother, Pankaj Gupta, who was a Chartered Accountant and also has two half-brothers from her father's second marriage.
She grew up in the Karol Bagh area of New Delhi, doing her elementary schooling at the Bal Bharti School and secondary schooling at Vidya Bhawan. She went on to do a BA from Janki Devi Mahavidyalaya and MA in Sanskrit from Delhi University. She also earned an  MPhil  from the same University for her thesis on 'Stage Techniques in Sanskrit Drama: Theory and Practice'. Midway through her PhD in Sanskrit, she gave up her research due to a difference of opinion with her guide.
She was active in the theatre scene while at University, forming a close friendship with fellow actor-director  Satish Kaushik, who encouraged her to follow his lead and join the National School of Drama. Gupta enrolled at NSD in 1977, studying under the tutelage of greats such as  Ebrahim Alkazi  and BV Karanth and graduated top of her class in 1980. Her contemporaries at the institute include Alok Nath and Annu Kapoor.
A four-decade-long journey on the silver screen
After completing her acting course at the National School of Drama Gupta debuted as an actor with the Hindi film Saath Saath in 1982.
In the same year, Gupta made an appearance in the international magnum opus Gandhi, in which she played the role of Mahatma Gandhi's niece. Other international productions she was part of are - Merchant Ivory films' The Deceivers (1988), In Custody (1993), and Cotton Mary (1999). She was also a part of many critically acclaimed films such as Mandi (1983), Rihaee (1988), Drishti  (1990) and Suraj Ka Satvan Ghoda (1992).
---
Suggested Reading: Why Can't Neena Gupta Wear Shorts ?
---
Despite these memorable roles, Gupta never had a major commercial hit and found it difficult to find roles that could do justice to her potential, regarding this she said, "I made a few mistakes in the beginning of my career. I didn't have anybody to guide me. I didn't have a secretary. I didn't call up directors, or meet people asking for roles. Also, because of the media, there is a perception that I am a strong woman. Unfortunately, in our society, that goes against you. So, I got negative, vampish roles only. Plain and simple female roles never come my way because of my image, which is very wrong. My personal life got typecast into my professional life."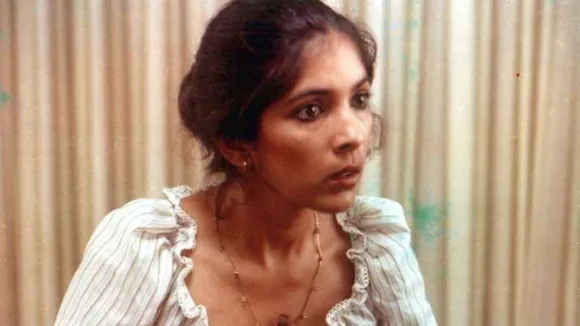 Neena Gupta in Jane Bhi Do Yaaro
Her appearance in Hindi movies was especially noted in the satirical movie,  Jaane Bhi Do Yaaro  in which she played the role of a secretary to Pankaj Kapoor. She also starred along with Madhuri Dixit in  Khalnayak (1993), in which she was featured in the controversial song "Choli Ke Peeche".
Gupta also has made television movies, Lajwanti and Bazar Sitaram (1993), which won the 1993 National Film Award for Best First Non-Feature Film. In 1994, Gupta's breakthrough role came in the acclaimed drama Woh Chokri  as a recently widowed daughter-in-law- this performance won her a National Film Award for Best Supporting Actress.
Expanding the playing field to small screen and OTT
Earlier in her television career, Gupta became a part of many serials which were path-breaking and inspirational in their subject matter.
Her television stint features impressive shows like Khandaan (1985), Yatra (1986), Gulzar's Mirza Ghalib (1987), a TV miniseries, followed by  Shyam Benegal's Bharat Ek Khoj (1988).  She has also acted in the hugely popular TV serial Buniyaad, where she played the role of Rajjo, Roshan's (Mazhar Khan) wife.
She also hosted the Indian version of the TV series The Weakest Link, Kamzor Kadii Kaun. Many people, especially the 90s kids will remember her for her stint on this show, but known to be a person with a very calm and sweet demeanour, Gupta's stint as a television host who roasts or insults her guests didn't find many takers.
Not just acting, Gupta also directed a show called Saans  (1999), which revolved around on a woman's tribulations after she finds out about her husband's infidelity. As the daily soap era of Indian television took over, Gupta was seen in many such shows.
She was part of serials such as Siski in (2000) and  Kyun Hota Hai Pyarrr. She played the role of Shubha, one of the four women main leads in Ladies Special, a daily soap revolving around four ordinary women. She was also seen in Dil se Diya Vachan as a doctor by profession and mother-in-law of the lead character Nandani.
Theatre was always where her heart was and she also ran a theatre production company, Sahaj Productions with actor, Rajendra Gupta and acted as well as produced the Hindi play Soorya Ki Antim Kiran Se Soorya Ki Paheli Kiran Tak.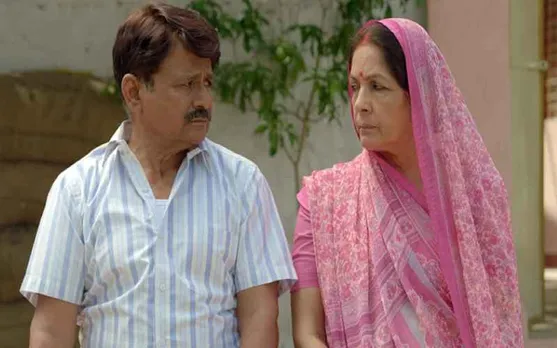 A still from Panchayat
In her second innings, the small screen work that came her way followed the path marked by her film career, with roles that not only suited her but offered her a lot of scope to showcase her talent. In Masaba Masaba, a semi-fictional web series, viewers adored her chemistry with her daughter Masaba, who is a fashion designer by profession.
Another popular web series that she is a part of is Panchayat, in which Gupta plays Manju Devi, who is a village Pradhan. Here too, viewers loved her rapport with veteran actor Raghuveer Yadav who plays her husband.
Drawing from personal experiences
It seems like the complexities that Gupta brings to her performances come from her personal life, that has always been subjected to scrutiny. Little do people know that Gupta first married Amlan Kusum Ghose, a Bengali studying at IIT-Delhi, while still an undergraduate. The marriage was short-lived with both mutually and amicably deciding to part ways within a year. She was then briefly engaged to Shaarangdev, the son of  Pandit Jasraj, after which she was in a relationship with former West Indies cricketer Vivian Richards in the late 1980s. The two went on to have a daughter Masaba, born in 1989.  Since Richards was already married, Gupta decided to raise Masaba on her own as a single mother. Regarding her unmarried single mother status, in an interview she said, "Do not get involved in all this, do not fall in love with a married man. I have done this before, I have suffered. That's why I am telling my friends, you all, try not to do it."
In 2008, Gupta tied the knot with Vivek Mehra, when she was just on the threshold of her 50s. All the risks that she has taken in life, all the stigma that she has been forced to deal with, they helped her bring a sense of empathy to the characters that she portrays on screen. Be it that of a middle-aged pregnant woman, or a widow in The Last Color. She is constantly trying the break the "ageing woman" stereotype with what she wears, her enthusiasm to give her best in front of the camera and the ease with which she shares her opinions.
Gupta has a rather fragile quality, in appearance and in demeanour, a sort of innocence which she challenged with her rawness making statements that aren't filtered but do not intend to hurt. She also seems entirely devoid of ego, a particularly rare trait for her generation of star. And that's what makes her stand out. Looking has her prolific career and the zeal with she goes about her work, one can only ask, What's in store for Neena Gupta next? Which rules in the book is she planning to break next?
The views expressed are the author's own.