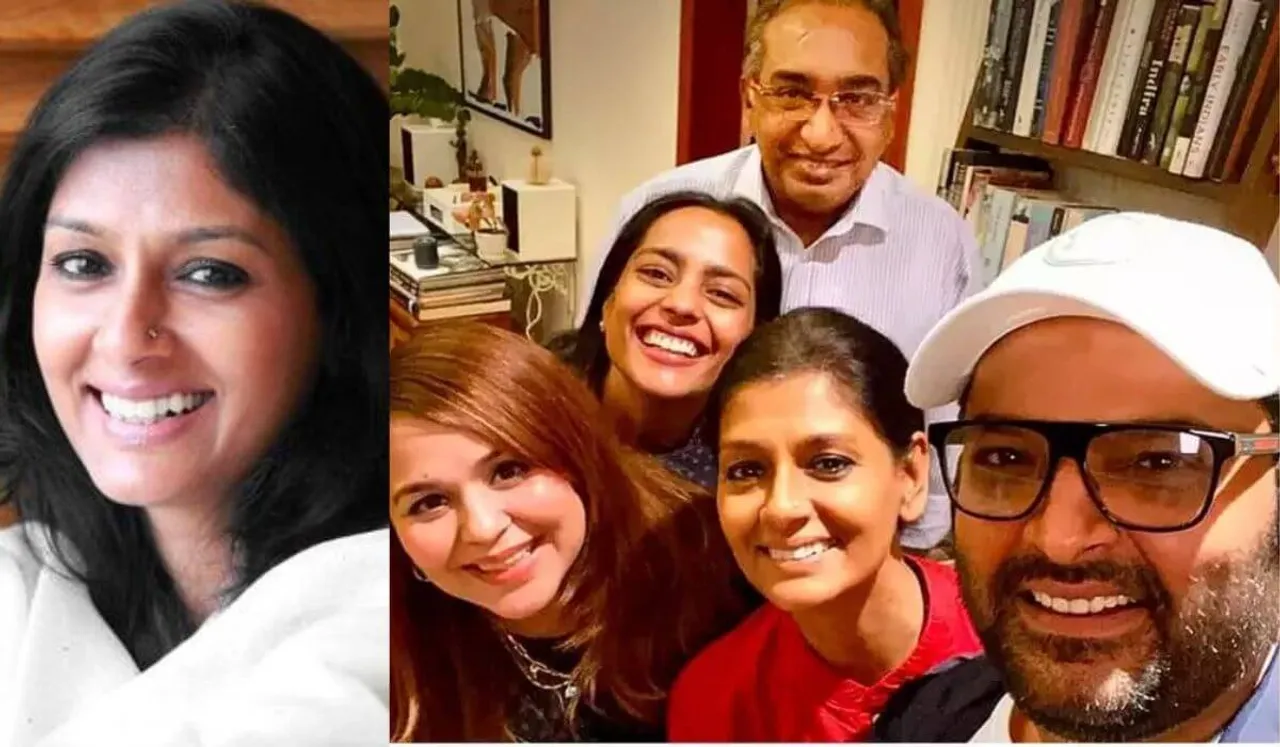 Writer-director Nandita Das' new film will star comedian-actor Kapil Sharma along with actor Shahana Goswami. The movie will be produced by Applause Entertainment and Nandita Das Initiatives. As per reports, the filming will begin later this month and be will set in Bhubaneshwar, Odisha. Nandita Das released a statement on Twitter announcing her collaboration with the two actors and Applause Entertainment for her upcoming film.
Writer-director-actor Nandita Das will feature Kapil Sharma as a food delivery rider and Shahana Goswami as his wife in her upcoming film. As mentioned by Producer Sameer Nair in a statement, the film will revolve around the life of an ordinary man and the struggles of his daily life. "We are mighty excited to see Kapil and Shahana in an entirely new light under Nandita's able direction." The Applause Entertainment CEO said.
Nandita Das also mentioned in a tweet that she is delighted to work with both the actors. She expects that Kapil Sharma will best suit the role of a food delivery rider to represent the common man despite not being one anymore. "I am certain he (Kapil Sharma) will surprise everyone including himself, with his natural candidness. I am looking forward to working again with Shahana, an amazing actor and person. And in Sameer (Nair), have found a rue producing partner." Das said in her statement.
Kapil Sharma and Shahana Goswami looking forward to work in Nandita Das new film
Appreciating Nandita Das for her distinctive style, Sharma said that he is looking forward to work with her. He is excited about the fact that the audience will get to see a new side of him playing a food delivery rider. Sharma is also very happy to be working with Nair as he lauded him for being passionate about his work and being equally good at what he does.
---
Suggested Reading: Nandita Das On The Women in Sadat Hasan Manto's Works And Life
---
"One day, Kapil Sharma popped up on my screen! I hadn't seen his show, but I could see him wholly representing the 'common man', despite not being one anymore!" - Nandita Das on Kapil Sharma
Actor Shahana Goswami has worked with Nandita Das earlier in her movie Firaaq as well. Looking forward to working with a talented crew, she said that she is grateful to both, the director and Applause Entertainment for including her in the journey while accepting Das as her captain and guide in the forthcoming experience.