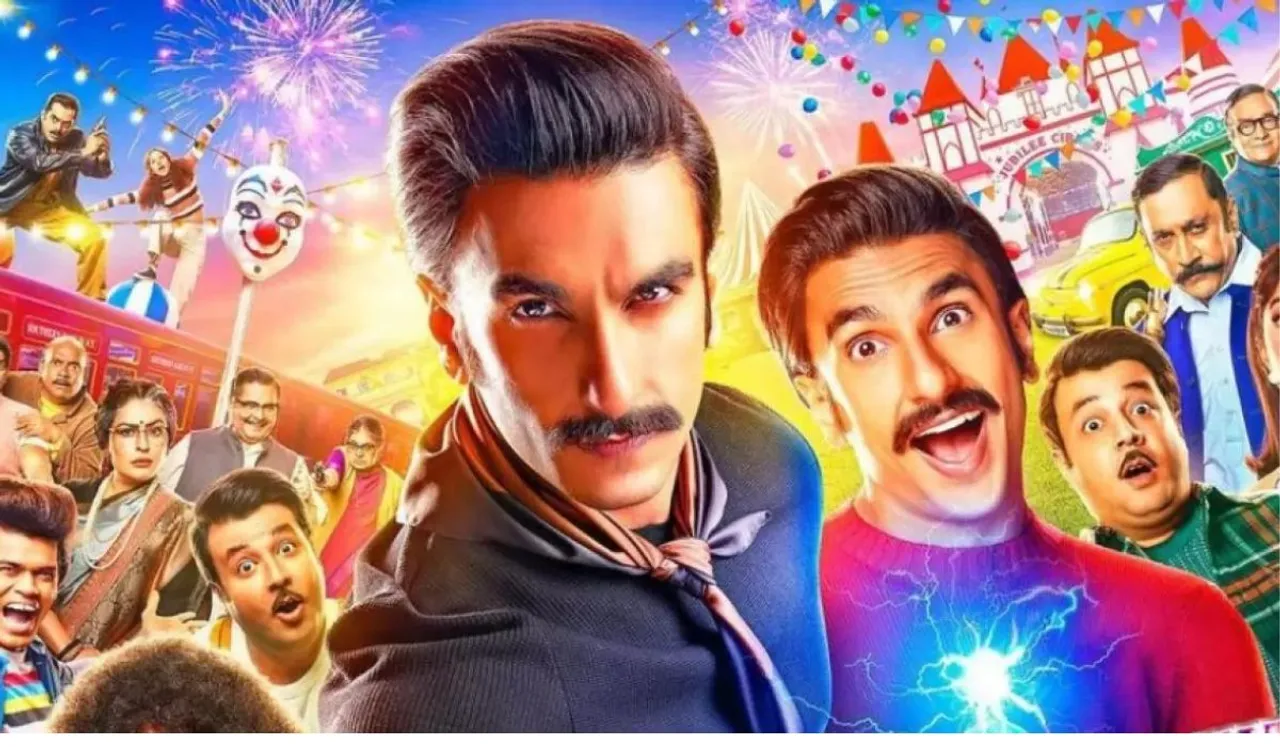 With the increasing ways of entertainment ranging from amusement parks to movie theatres, the importance of circus has declined. However, there was a time when the performing artists and their tricks were the only amusement of the people.
The charm of the circus remains the same even after all these years, it's just the people who don't watch it anymore. However, cinema has kept the legacy and memories of the circus alive in some of its most iconic creations. Rohit Shetty's upcoming film Cirkus also revolves around a circus and showcases the vibrant dresses, decorations, different performers and their tricks. Here is a list of some other films that aptly showcased life inside a circus.
---
Suggested Reading: 10 Exciting Shows And Movies Coming To Netflix In 2023
---
Movies Based On Circus
Mera Naam Joker
This iconic 1970 film stars Raj Kapoor, Rishi Kapoor, Simmi Grewal and Manoj Kumar in important roles. The movie tells the story of a young boy Raju who aspires to be a joker like his dead father against the wish of his mother. He faces a lot of hurdles and disappointments in life but despite all the sorrows of his life, he performs as a joker to make the audience laugh hiding his own wounds and tears.
Dhoom 3
This Indian movie starring Aamir Khan, Katrina Kaif, Abhishek Bachchan and Jackie Shroff in pivotal roles featured the life of a magician who commits suicide because of and in front of a heartless bank leader. Years later, his twin sons who witnessed his death create a circus and perform in Chicago while planning out an act of revenge against the corrupt Chicago bank and the bank leader who pushed his father to death.
Dumbo
This popular animated movie starred Michael Keaton, Danny DeVito, Colin Farrell and Eva Green in important roles. The film is about a baby elephant with oversized ears who is bullied by others for being different. He lives under the care of circus performer Holt and his family working at a failing travelling circus. The family discovers that the baby elephant can fly with its big ears and some wicked men try to take advantage of this.
The Greatest Showman
This 2017 movie is based on the life of famous showman P.T. Barnum, the creator of the popular American moving circus, Barnum & Bailey Circus. The movie stars Hugh Jackman, Zac Efron, Zendaya and Michelle Williams in essential roles and follows the ups and downs of the life of a shipping clerk P.T. Barnum who loses his job and decides to open a museum which later becomes one of greatest circuses in the States.
Water For Elephants
Starring Robert Pattinson, Reese WitherspoonHal Holbrook and  Christopher Waltz in pivotal roles, this 2011 movie is about a veterinary student Jacob Jankowski who lands up in a lot of trouble after his parents die in a car accident. He unexpectedly gets a job as a vet in a moving circus under a violent boss and falls in love with his wife Marlena.