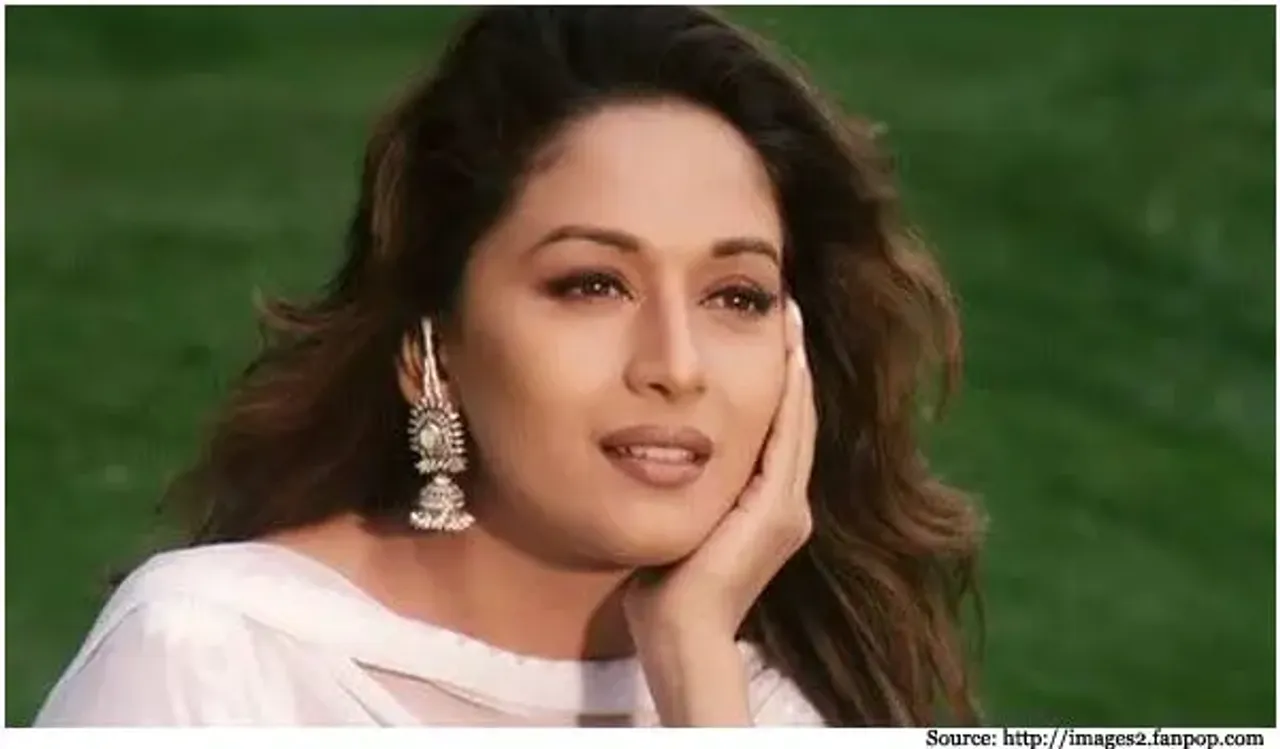 Madhuri Dixit is a legend and her movies have always been loved by the fans. Her acting, dance, grace and aura are enough to make even a simple script an iconic one.
Her dancing skills have been praised and recognised by the audience for decades and have given some iconic Hindi songs of all times to the industry. The songs include Dhak Dhak Karne Laga, Ghagra, Chane Ke Khet Mein, Humko Aaj Kal Hai, Aaja Nachle and many more. Her recent project marked her digital debut as she featured in Netflix's The Fame Game and nailed each and every part of the intense and layered character she played. Here's remembering some of her iconic and powerful performances that will remain forever engraved in our hearts.
10 Madhuri Dixit Films That Showed Her Powerful Performance
The Fame Game
Playing the role of Anamika Anand in her Netflix debut, Madhuri nailed the role of a popular film star whose life is full of facades and secrets. Her portrayal of an intense and layered character, whose lies about her perfect family and perfect life begin to unravel after she goes missing, is gaining appreciation for fans. Her character is abused and tortured physically and mentally by her husband and her own mother which forces her to find solace in her past lover.
Beta
Beta is one of the most highly acclaimed and popular movies in Bollywood and Madhuri Dixit's contribution to the film is undeniable. Starring alongside Anil Kapoor, she played the role of an educated and smart girl who falls in love and marries an uneducated man in the 1992 film. When she moves in his house, she realises the evil intentions of her cunning step-mother-in-law and gives her all to protect her husband from her. The movie featured many hit songs of that time including the iconic Dhak Dhak Karne Laga.
Lajja
Lajja was a powerful movie in itself as it portrayed the struggles and restrictions faced by women in India and was based on feminist ideas starring a strong female cast including Rekha, Manisha Koirala and Madhuri Dixit. Madhuri plays a strong and independent character of Janki in the 2001 film who is a theatre artist and is in love with her colleague. Janki gets pregnant before marriage but she doesn't care about the society and its norms. However, she is accused that the child is not her lover's and her lover leaves her side.
Hum Aapke Hain Kaun
Who hasn't watched this evergreen family drama by Sooraj Barjatya starring Salman Khan and Madhuri Dixit in lead roles? Madhuri's character Nisha is a bubbly and outgoing young girl who loves teasing people. She falls in love with her sister's brother-in-law, starting a cute romantic journey that goes through its own rough patches ultimately uniting the lovers. The drama, songs, wedding, dog and the games still remain one of the most iconic memories of the film.
Gulaab Gang
This is another feminist film featuring Madhuri Dixit and Juhi Chawla in lead roles and portrays the struggle of women in India. Madhuri plays Rajjo, the fierce leader of a female activist group named Gulaab Gang who fight against issues like lack of women education, domestic violence, rape, dowry system and various other women centric evil of society. Rajjo gets into hit waters with a local corrupt politician Sumitra who wants to finish Gulaab Gang. Rajjo works for women education and empowerment, aims at opening a school for under privileged girls and hence candidates elections to do something in the direction.
Koyla
This film was again one of the highly acclaimed performances by Madhuri Dixit where she plays the role of Gauri, a village girl, who is tricked into forcefully marrying a goon and is tortured and imprisoned by her. She is abused by her husband who is a powerful menace but decides to free herself and run away with one of the men who is also tortured by her husband. She faces all kinds of dangers while running from place to place, eventually gets sold to a brothel but escapes successfully, reunites with her lover and helps him kill her abusive husband.
Tezaab
Released in 1998, this is again one of Madhuri's great performances featuring the hit song Ek Do Teen. Madhuri and Anil Kapoor, the hit couple, are the main leads of the film and it made Madhuri an overnight star. She plays the role of Mohini, an impoverished girl who is forced by her father to dance in order to make money. She is pressurised and tortured by her father to not quite dancing as it is source of his drinking routine. She struggles a lot while freeing herself from him and runs away with her lover.
Devdas
One of the most iconic Bollywood films based on Sarat Chandra Chattopadhyay's novel, Devdas featured Madhuri Dixit as the second lead Chandramukhi, a courtesan who is good at heart and works at a brothel. Her portrayal of a brothel courtesan was elegant, graceful and enchanting as she showed off her amazing dance skills with Maar Dala and Dola Re Dola. Madhuri as Chandramukhi remains forever iconic as one of the highly acclaimed performances in cinema.
Mrityudand
Again playing a fearless, strong and feminist role, the 1997 film is claimed as one of the best performances by Madhuri Dixit. The movie is based on gender injustice and societal problems in Bihar and is about a couple who tries to fight against the evil patriarchs and societal oppression. Madhuri's character Ketki loses her love and husband in their journey to fight the world, taking her on a revenge journey to fight against male dominant society and her wrong doers.
Saajan
Released in 1991, this romantic movie, starring Madhuri Dixit, Salman Khan and Sanjay Dutt in a love triangle, is still one of the favourite of the hopeless romantics and lovers and featured massive hit and evergreen songs like Dekha Hai Pehli Baar, Bahut Pyaar Karte Hain, Jeeye Toh Jeeye Kaise. Madhuri plays the charming girl next door in the film that both the male leads fall in love with. A massive hit of that time, Madhuri's character became everyone's crush at that time.
---
Suggested Readings: The Fame Game Was Written With Madhuri Dixit In Mind, Says Writer Sri Rao