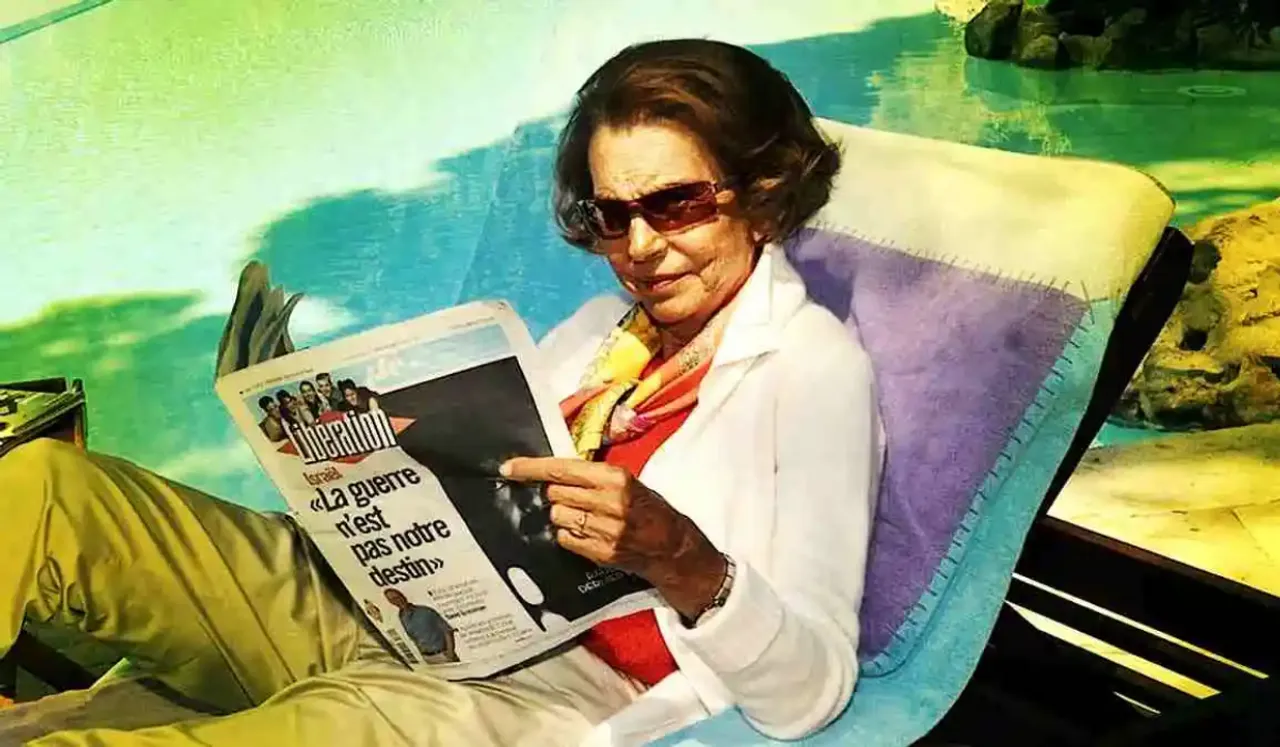 In Netflix's riveting true crime series, The Billionaire, the Butler, and the Boyfriend, the scandalous tale of L'Oréal heiress Liliane Bettencourt's exploitation unfolds. This gripping narrative unveils a world of wealth, manipulation, and legal battles, leaving viewers engrossed in the tumultuous lives of the affluent. Here's a breakdown of the key highlights and revelations from this enthralling series.
The docuseries delves into the story of Liliane Bettencourt, her alleged exploitation by photographer François-Marie Banier, and the subsequent legal strife initiated by her daughter, Françoise Bettencourt Meyers. The series offers a glimpse into the complexities of the case, revealing shocking revelations about financial abuse, tax evasion, and potential political entanglements.
The narrative spotlights Pascal Bonnefoy, the butler whose clandestine recordings exposed the scandal, yet he remains conspicuously absent from the documentary's narrative, much like his role in the story itself. As the series delves into the legal aftermath and the lives of the key players involved, several intriguing aspects surface, shedding light on the repercussions and the enigmatic figures tied to this saga.
 10 Things to Know
1. The series offers an in-depth exploration of Liliane Bettencourt's alleged exploitation and the ensuing legal turmoil that ensued.
2. Despite the series' title hinting at a romantic liaison, there's no conclusive evidence supporting a romantic connection between Liliane and François-Marie Banier.
3. Bettencourt's extravagant gifts to Banier, followed by his request for adoption, prompt Françoise to take legal action, sparking a legal battle.
4. Pascal Bonnefoy's secret recordings reveal financial malfeasance, tax evasion, and potential political involvement, exposing Bettencourt's deteriorating mental state.
5. Moreover, Bonnefoy's absence in the series' conclusion leaves an intriguing void, given his pivotal role in uncovering the scandal.
6. The legal battles culminated in Bettencourt's guardianship, convictions for Banier and her advisor, Patrice de Maistre, and Sarkozy's evasion of charges due to insufficient evidence.

7. Post-acquittal, Bonnefoy retreats from the public eye, managing hotels in Bretagne alongside his family.
8. Despite his pivotal role, Bonnefoy faces accusations and societal rejection, enduring rumours of being a spy for Françoise Bettencourt Meyers.
9. The series unravels the intricate layers of a scandal involving wealth, exploitation, and power, laying bare the vulnerabilities within affluent circles. Pascal Bonnefoy's current whereabouts and endeavours remain elusive, painting a picture of a man who distanced himself from public scrutiny post-scandal.

10. This compelling series offers a window into a world of opulence, deceit, and legal wrangling, revealing the tumultuous lives of the wealthy and the unsettling vulnerabilities that underlie their existence. 
The docuseries is available on Netflix, watch its trailer here.
---
Suggested Reading: 5 Festive Flicks On OTT Platforms To Watch This Christmas