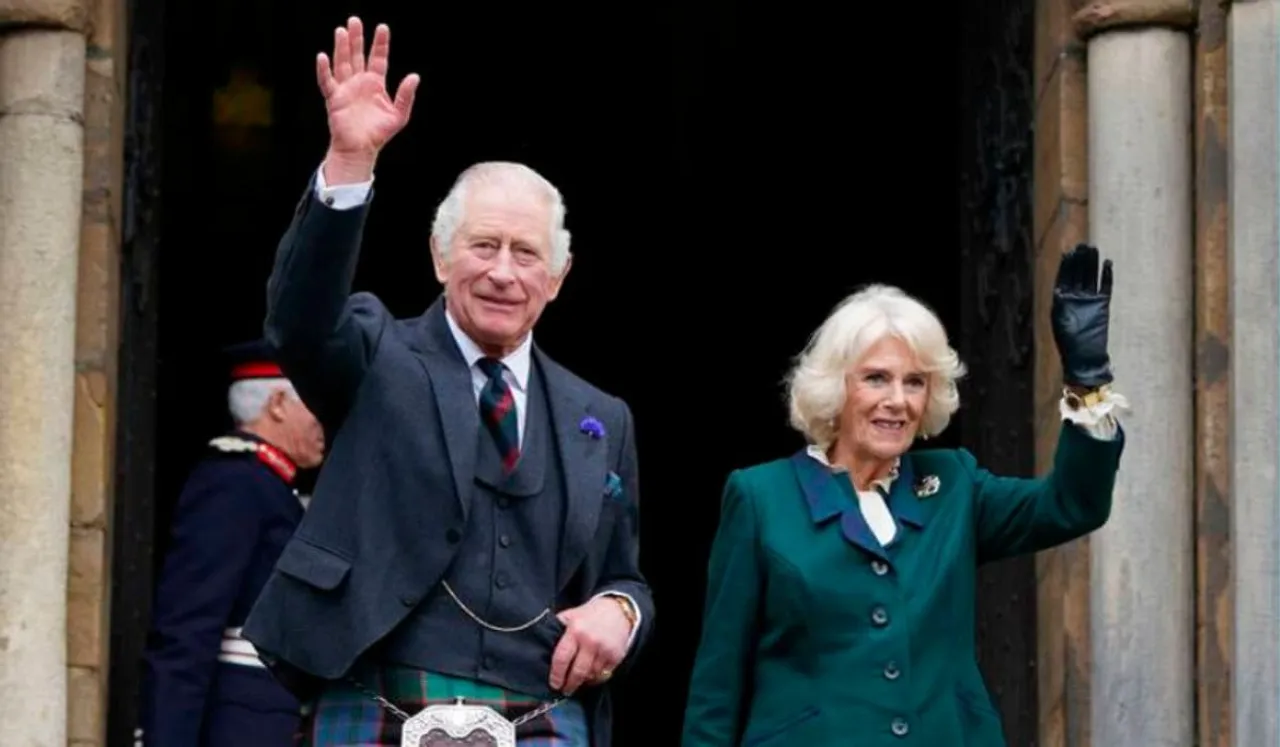 King Charles III and Queen Camilla were crowned together during the King's coronation as they started a new chapter in their more than 50-year-long union. Charles and Camilla originally met in 1970 and got married in a low-key ceremony 35 years after they met.
The love story between the King and Queen and the union of the then-Prince Charles and Princess Diana caused controversy.
Here's a look at King Charles and Queen Camilla's relationship over their 50-year union.
King Charles And Queen Camilla Relationship Timeline
A Peek Into Their Turbulent Romance
Charles and Camilla first crossed paths in 1970 at a polo event held at Windsor Great Park. According to People, Camilla told Charles, "Your great-great-grandfather's mistress was my great-grandmother. I believe we share a characteristic." The two then started dating and found each other charismatic.
Camilla Got Engaged
Charles enliste in the Royal Navy in February 1973, and Camilla becomes engaged. When Charles first met Camilla, he enlisted in the Royal Navy. Then Camilla proposed to Andrew Parker Bowles public and in July 1973, Camilla get herself married to Andrew Parker-Bowles.
Charles Dates Princess Diana
Diana and Charles first crossed paths in 1977 and later became close. Charles and Diana start dating in July 1980. Both of them declared their engagement in 1981.
The Princess of Wales recounted the couple's joint interview from Diana: In Her Own Words, stating, "We had this dreadful interview the day we announced our engagement. 'Are you in love?' this idiotic asked. What an intricate question, I thought. I said, 'Yes, of course, we are,' to which Charles replied, 'Whatever love means.' And that confused me. What an odd response, I thought. It caused me trauma."
Charles and Camilla Got Into An Affair Leading To Divorce With Diana
According to reports, Charles and Camilla started having an affair in 1986. However, Charles and Diana announce their separation in December 1992.
The Prince and Princess of Wales, "amicably" split on December 9, 1995. The divorce plans of Camilla and Andrew Parker Bowles were made public. In August 1996, after nearly four years of separation rumours, the couple eventually split formally.
King Charles and Queen Camilla Get Married
Princess Diana perished in a vehicle accident in September 1997 in a Parisian road tunnel.
Eight years later, the engagement of then-Prince Charles and Camilla was finally confirmed and announced altogether in February 2005. The couple finally got into a sacred bond i.e. marriage.
35 years after the first meeting, Charles and Camilla were married.
---
Suggested Reading: Sonam Kapoor To Perform At King Charles III's Coronation