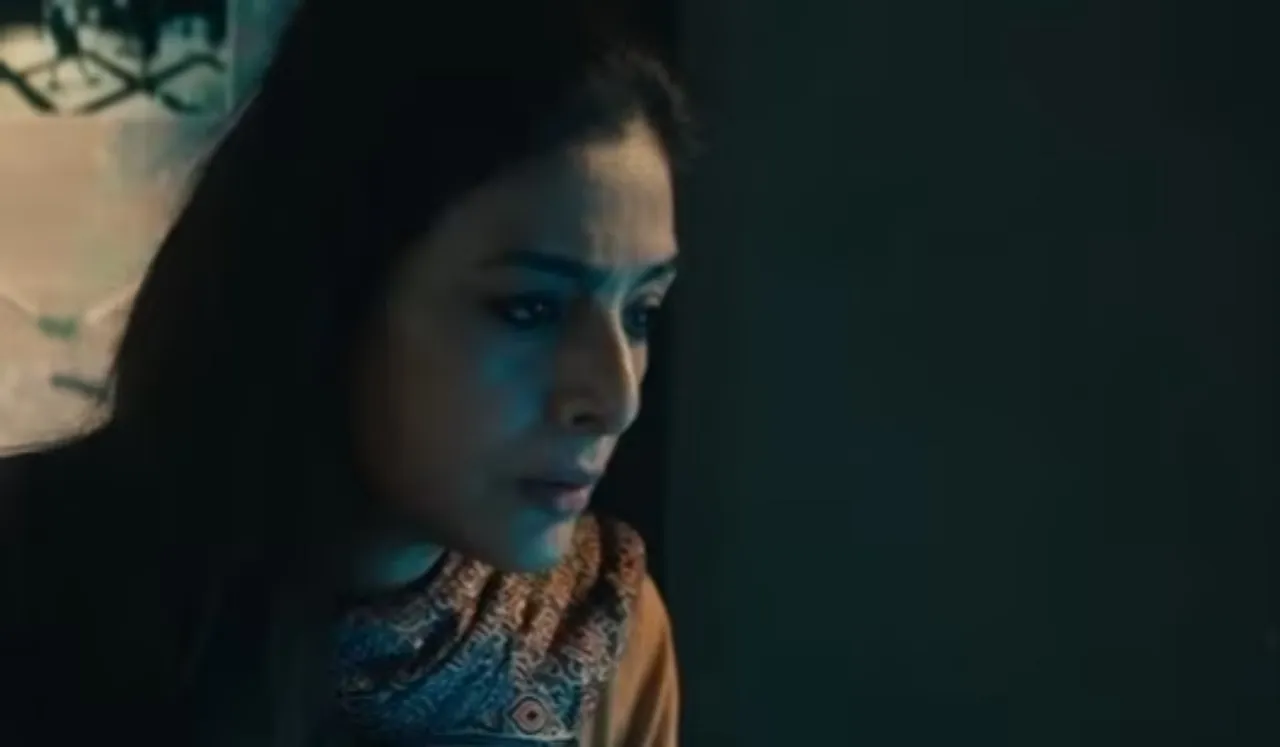 After a full year since the first teaser for Vishal Bhardwaj's Khufiya was unveiled, the spy thriller has now been assigned a release date. Starring Tabu, Wamiqa Gabbi, and Ali Fazal, the film is set to hit screens on October 5. 
Moreover, according to the latest announcements, the movie Khufiya has been confirmed for screening at the 21st edition of the Indian Film Festival of Los Angeles (IFFLA) in 2023. This highly anticipated film is set to open the festival and captivate the audience with its intriguing storyline.
The streaming platform recently shared a video announcement featuring the three lead actors, and on Thursday, they released another video confirming the release date. In this video, Tabu's character can be seen closely monitoring a suspicious individual through CCTV cameras. The person on the screen seems to be making photocopies, and Tabu's character is determined to discover their contents. She instructs her assistant to zoom in on the footage, ultimately revealing the film's release date: October 5.
Khufiya's Release Date Out
Inspired by true events, the Vishal Bhardwaj-helmed spy-thriller film, Khufiya, is all set to release on Netflix soon. The Hindi thriller is written by Bhardwaj himself and features a refreshing lead pair in Tabu and Ali Fazal. The Haidar director is once again adapting a novel onscreen.
Based on the espionage novel Escape to Nowhere by author Amar Bhushan, Khufiya will showcase the struggle of a RAW operative working towards protecting the defence secrets of her country.
More About Khufiya 
The makers of the film took to their social media to share the teaser, captioning: "the bouquets of secrets are coming your way." The plot outlines a story of a spy who uncovers some huge secrets while working as an operative agent at Research And Wing Analysis (RAW). Tabu will be seen portraying the role of Krishna Mehra, a RAW agent, who is designated the task of tracking down moles selling the nation's secrets of defence. The series also features a parallel love story as Agent Mehra wrestles with her identity as a lover and spy working for her country.
The film also stars actors Ali Fazal, Wamiqa Gabbi, Azmeri Haque Badhon Ashish Vidyarthi and Alexx O'Nell in substantial roles.
In a Netflix press release earlier, Bhardwaj shared that the film will not only serve as a thriller but also as an emotionally engaging drama. "With Khufiya, my attempt is to create an edgy espionage film that contrasts the slow burn of intelligence & surveillance work with one's deep-rooted emotional conflicts," he stated.
Tabu, who has featured in several Vishal Bhardwaj films, will once again collaborate with the maker on this significant story. Speaking about her role, she said that the project is one-of-a-kind and she is deeply involved in the character. She stated: "Khufiya is a one-of-a-kind project, extremely close to my heart and I am excited to be a part of this gripping spy thriller. As always, it's a delight working with VB (Vishal Bhardwaj) again, and feels like a homecoming!"
The film is produced by Vishal Bhardwaj under his banner, Vishal Bhardwaj Pictures Pvt Ltd in collaboration with the streaming platform, Netflix. Khufiya will release soon on Netflix.
---
Suggested Reading: Priyanka, Preity Organise Play Date For Their Kids, See Photos