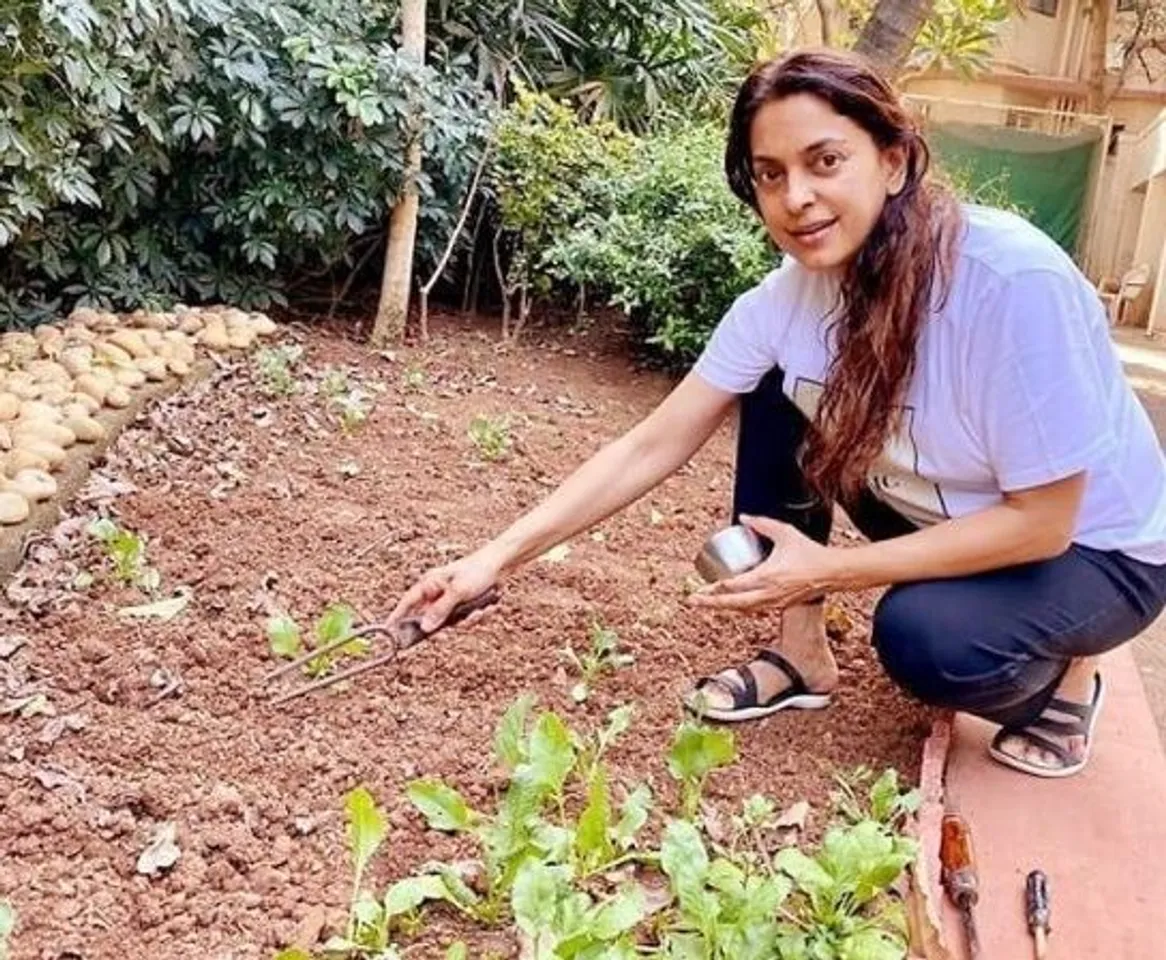 Juhi Chawla statement on 5G case judgement: Actor Juhi Chawla has shared a new video on her social media rejecting claims that her recent lawsuit challenging the rollout of 5G wireless network technology in India was just a "publicity stunt." Taking to her official Instagram handle, the actor-environmentalist posted a 14-minute long video and reiterated that she approached the Court just to know the effects of 5G technologies on birds, the health of humans and the environment at large.
At the beginning of the video, Chawla can be heard addressing Supreme Court's dismissal of her lawsuit related to the implementation of 5G mobile technology in India in June. Chawla said that with the lawsuit she only intended to know if it is safe for children, pregnant women, unborn children, elderly people and every type of living organism who could be in danger because of the technology. "It was about time," she captioned her post. The 5G  lawsuit was filed by the actor on May 31.
Stressing on the fact that she isn't against technological advancement but the authorities should first certify it to be safe, Chawla presented data to back her argument. She spoke in detail about how she approached different organisations and parliamentary committees about the issue and also mentioned how her fight against installation of cellular towers began. Claiming that silence has its own deafening sound, she said she decided to open up about the issue.
The actor went on to say that it took her eleven years to discover the details about EMF radiation, its health effects and the glaring ignorance of certain authorities in this regard. Speaking on what sparked her interest in the matter, Chawla revealed that one day as many as 14 cellular towers suddenly cropped in at the Sahyadri Guest House right in front of her own home and then she started reading about the harmful effects of cellular radiation on human health. She then decided to call up agencies who could help her find out if she and her family were in any danger.
The agency's report mentioned there are harmful levels of radiation surrounding the areas in her home which could lead to multiple health issues such as headaches, memory loss and irregular blood pressure. Thus, started her journey to fight against the cell towers cropping up outside several homes. Chawla explained how she started receiving heartwarming messages from unknown people telling her they were genuinely and completely in support. "One such message was from a group of farmers in Maharashtra which brought tears to my eyes they wished to carry out a voluntary drive to collect a small sum of money from each of their 10,000 farmer communities to help me pay the hefty penalty, I had been fined with," she added. Read how a fanboy sings Juhi Chawla songs in court proceedings here.
However, she was subsequently trolled online for her case and a judge, while passing the judgement in June, said Chawla and the other two plaintiffs abused the process of law and also imposed a cost of Rs. 20 lakh on plaintiffs. The court had said that the suit appears to be for publicity. "I'll let you decide if it was a publicity stunt," said in her latest video.