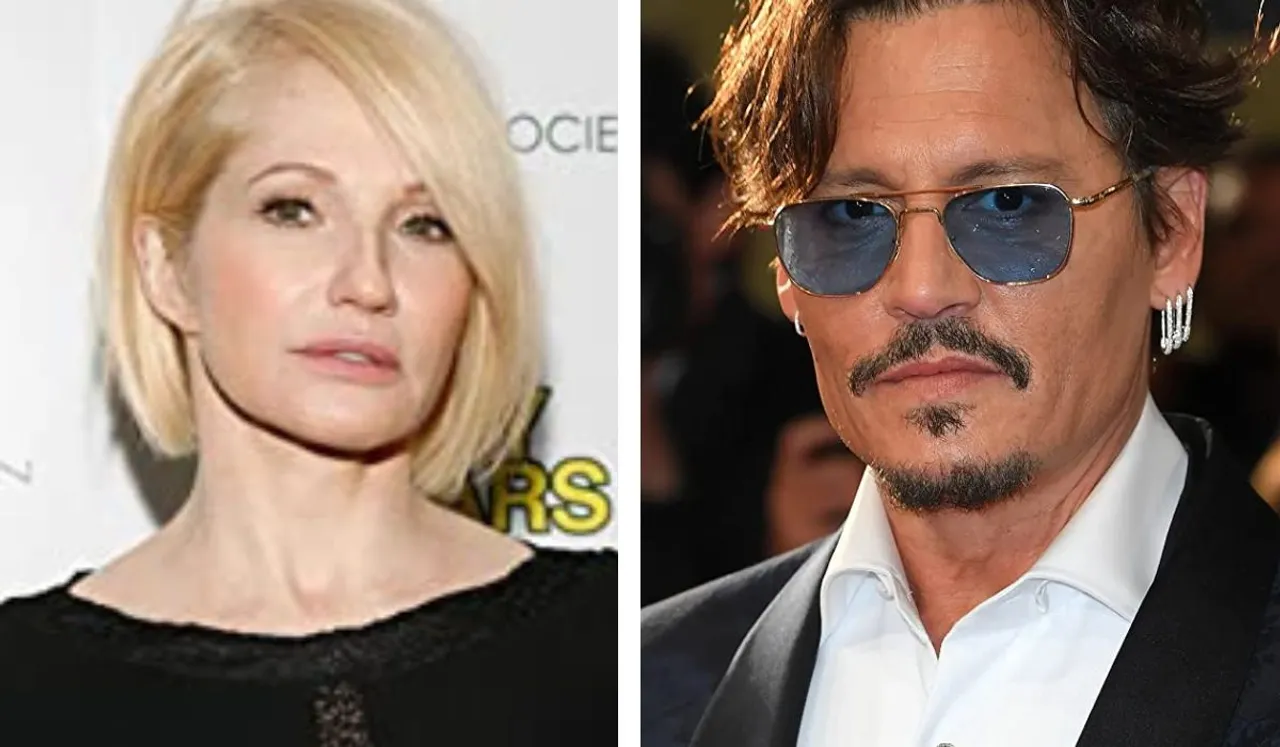 Ellen Barkin, Johnny Depp's ex-girlfriend, alleges the actor drugged her before sex. She asserted that the star overdosed on alcohol during their initial sexual encounter. She further said that he was controlling and provided her with quaaludes.
For those who are unaware, Johnny Depp and Ellen Barkin dated in the 1990s. Additionally, during the infamous defamation case, Barkin was introduced by his ex-wife, Amber Heard, as a witness. Prior to dating the actor, according to Barkin, they were friends. She alleged that Depp had, for the first time, shown a desire to develop a sexual relationship with her.
Johnny Depp's Ex Ellen Barkin Drops New Accusations Against Actor:
According to Entertainment Tonight, Barkin said that "he came up to me in the living room of my home, pulled me onto his lap and said something like, 'Oh, come on Ellen,' or whatever." I objected at first, but not very strongly. And that was that. "
According to the Daily Mail, the New York City native asked her to explain how it was an assault. She said, "He offered me a Quaalude and asked me if I wanted to f-k." She said, "There was always an air of violence around him. He's a yeller, he is verbally abusive. And those things you can see."
Barkin described Depp as "a possessive and controlling man" and recalled how he would constantly inquire about her plans, asking questions like "what did you do last night?" and "where are you going with?" She said, recalling the incident, "A scratch on her back once "made him very, very angry because he insisted it came from having sex with a person who wasn't him."
---
Suggested Reading: 'Standing Up For Myself Was Proper,' Amber Heard In Her First Interview After Libel Trial
---
On November 22, 2019, Ellen Barkin's evidence was recorded and played for the jury of seven people deliberating the defamation lawsuit in Fairfax County Circuit Court in Virginia. Johnny Depp and Amber Heard were involved in a legal dispute in Fairfax, Virginia, that quickly gained global attention. After the actor sued his ex-wife for defamation, the public witnessed the actors' exchanging shocking accusations.
Heard was ordered to give her ex-husband hefty compensation after a Virginia court ruled in Johnny Depp's favour on June 1. After a six-week trial, Depp was granted $15 million in defamation penalties, while Heard, who had filed a countersuit, only received $2 million.