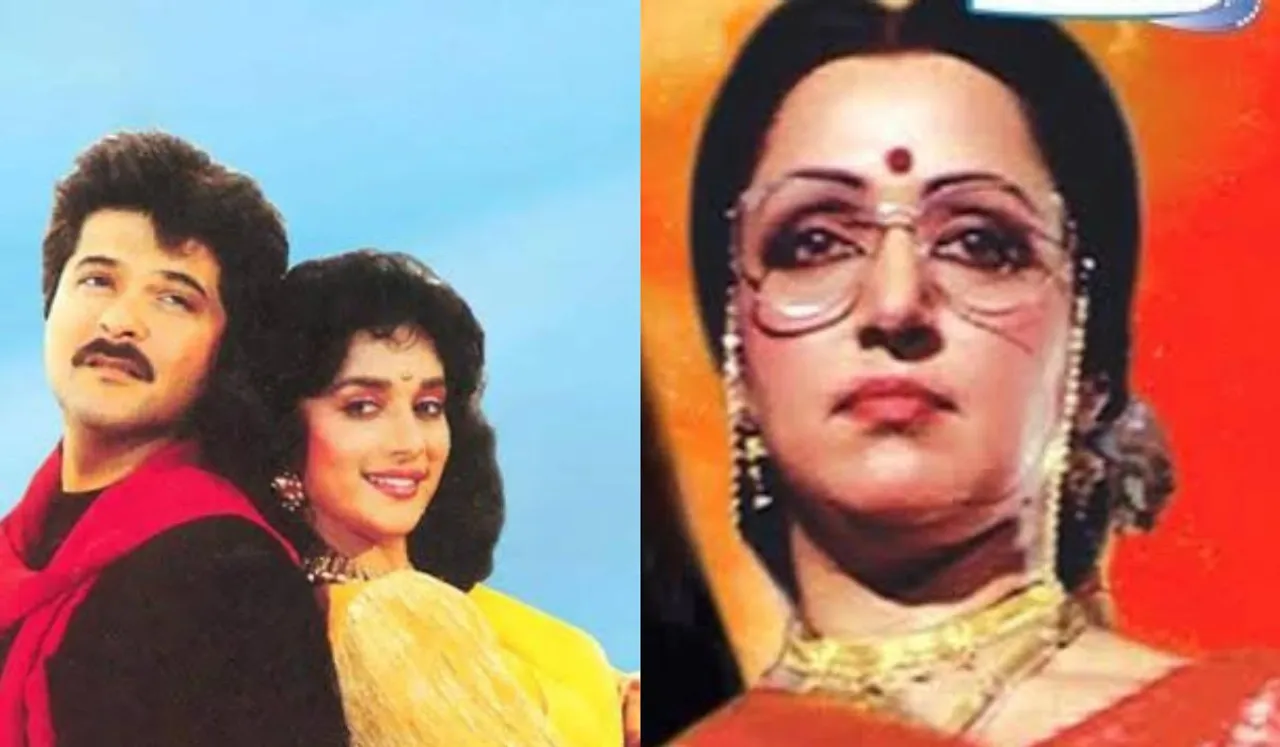 The film Jamai Raja completed its 32 years in cinema on October 19. The flick turned out to be a mass entertainer not only because of its storyline but also its ensemble cast that included Madhuri Dixit, Hema Malini, Anil Kapoor ad Anupam Kher among others. With the film's popularity intact today, the production house Shemaroo Entertainment is all set to remake the hit after three decades.
Jamai Raja's was a story which brought a fresh take on the saas-jamai (mother-in-law and son-in-law) relationship and made for a full-on masala entertainer back in the day.
---
Suggested reading: Bollywood Remakes In 2022: Movies That You Must Add To Your Playlist
---
Jamai Raja Remake
According to Variety, Shemaroo Entertainment is all set to collaborate with the Indian Media Entertainment Network (IMEN) for the Jamai Raja remake. The production house Shemaroo which has over 400 films under its banner is one of the oldest film production units in the country. As part of its approach to revamping the fabric of film productions, the entertainment house is touching its most loved and unconventional tale with Jamai Raja.
The story explored the conflicts, understanding and bitter-sweet relationship between a son-in-law and mother-in-law. The film was an adaptation of the original Telugu film titled Attaku Yamudu Ammayiki Mogudu which was released in 1989. While the Telugu version starred Vijayshanti and Chiranjeevi, the 1990 Indian adaption featured actors Madhuri Dixit (who played the daughter), Anil Kapoor (who played the son-in-law) and Hema Malini (who played the mother-in-law).
The story explored the love story of Rekha (played by Dixit) and Raja (played by Kapoor) and the aftermath of their wedding which involved Raja's mother-in-law Durgeshwari Devi's (played by Hema Malini) attempt to break their marriage. The comedy-drama genre proved to work its magic on the audience back then.
The production house, which is celebrating its 60th year, is attempting to modernise the classic film and announced the completion of the film's 32 years. Hiren Gada, the CEO of Shemaroo announced in a
statement
saying, "We have been pioneers in innovating newer methods to entertain India. It is crucial to keep evolving with the trends of the industry. Our first motion in reintroducing old content to contemporary audiences is our partnership with IMEN for
Jamai Raja
. IMEN has the expertise and the right understanding to develop enjoyable content and reinvent the classic on such a large scale."
While the process has been laid out and the makers are pumped to bring the film in a modernised avatar this time, the cast and crew of the film are yet to be locked.