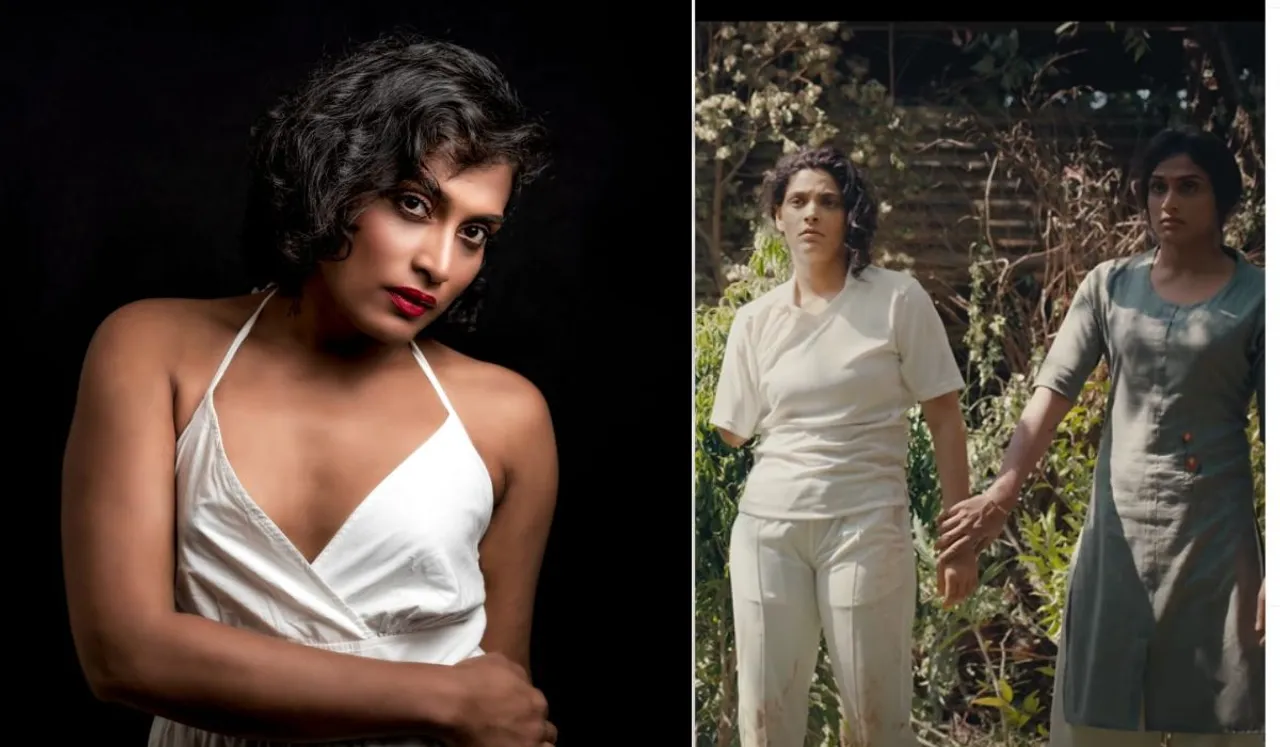 Actor Ivanka Das is gearing up for her upcoming role in R Balki's film titled Ghoomer, where she will be seen alongside Abhishek Bachchan and Sayami Kher. In a conversation with SheThePeople, Das discussed her journey in the entertainment industry, provided insights into her collaborative experience with the Ghoomer cast, and detailed her diligent preparation for the character she embodies in the movie.
Featuring Saiyami Kher in the role of an inspiring athlete with special abilities and Abhishek Bachchan portraying her guiding mentor, the movie Ghoomer is slated for a theatrical debut this upcoming Friday. Apart from Bachchan and Kher, the film also stars Ivanka Das, Angad Bedi, and Shabana Azmi as important characters. The film had its first screening at the prestigious 2023 Indian Film Festival of Melbourne (IFFM) earlier this week.
Ivanka Das Interview
Talking about her character, Das explained, "I play the sister to Abhishek (Bachchan)'s character. I want to say that it's a really interesting role. She's innocent and kind-hearted. In real life, I tend to act on emotions quickly. So, to manage that and act as a different character who is quite the opposite was something that intrigued me. I tried my best to understand and become my character, Rasika. I worked with the director to understand all the small details about the character and also added my own ideas."
Talking about the challenges she faced while getting it right, she shared, "There weren't really big problems. But I felt a bit nervous working with such a famous actor because I really wanted to do my best. This is where I can show how good I am, and when you work with a great director, you feel responsible to give your very best."
Describing her experience working with Abhishek Bachchan and Saiyami Kher, she explained, "Abhishek Bachchan is really smart. He can talk about lots of things and has a lot of knowledge. He's clever, kind, and funny. When it comes to Saiyami Kher, she is very focused and calm. She's very talented and has done a fantastic job"
Initial Experience And Challenges
My journey has been like a roller coaster, and I owe my happiness to the universe. Although it was challenging at the start, being born as a boy named Arandeep Das made me feel different from the other boys my age when we were young. Back then, when boys would play cricket, it was never my thing; I would dress up like a girl and perform dance acts. Instead, I found joy in playing with girls. Those were the days when people used to make fun of me and laugh, especially during the times we lived with my parents in Mumbai during my childhood.
She went on to share that as she grew up shuttling between Mumbai and Kolkata, her world, aside from her love for dance, was quite distinct during those early years. Unfortunately, she lost both her parents before becoming an adult. Growing up with her extended and conservative family in the early 1990s presented numerous challenges.
In an attempt to meet the societal norms of masculinity, she explained that she went to great lengths to prove her own manliness. She said, "I even started smoking, all the while knowing deep inside that I was doing these things solely for my image and I wasn't truly content. I realised that my authentic self was not that of a man."
She added, "There was a phase when I gained fame as a choreographer for female artists in Kolkata. Along the journey, I experienced another chapter where I entered into a marriage with a woman. However, I soon realised that the relationship wasn't sustainable in that manner. Through open communication, I helped her understand my perspective, and we eventually chose to go our separate ways."
At the age of 22, when she was struggling in Delhi, she found herself in a relationship with a man. During this period, she came to the profound realisation that her true identity was that of a woman. Although this relationship didn't endure, it triggered feelings of anxiety that prompted her to seek counselling and therapy. She said, "Over time, I came to understand that I am my own pillar of support and the sole guardian of my well-being."
From Modeling Gigs To Acting Projects
Becoming a choreographer and adopting the name Ivanka Das was a turning point for her. In fact, her ability to transform adversity into strength has become Ivanka's defining characteristic. A few years ago, she faced a tough battle with jaundice and subsequent typhoid, followed by a severe case of alopecia. Initially, the hair loss took a toll on her, leading her to impulsively shave off the remaining hair, which surprisingly marked the beginning of her major breakthrough.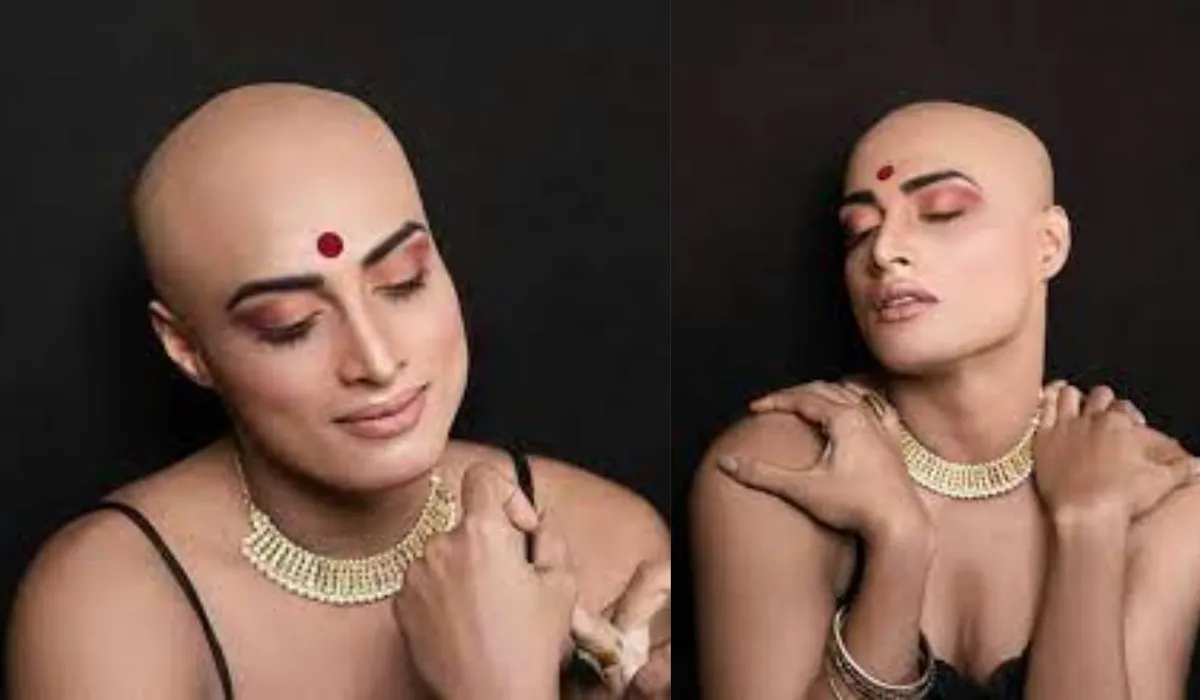 Image Credit: Daily Scoop
Between her work gigs as a choreographer and her modelling endeavours, Das's journey led her to Mumbai. Her path intersected with Dance Deewane, where she participated as a contestant. Her performance videos quickly gained viral attention.
Initially, facing auditions and rejections while struggling to secure an acting gig was routine. Despite this, she's grateful for the opportunities she eventually received, which allowed her to showcase her true talents to the world. She even had the chance to act in Bombay Begums, and her excitement is palpable for her upcoming film.
When asked about individuals she admires from her own community, she named Sushant Divgikr, acknowledging their accomplishments and hoping for more outstanding work from them. She also shared her vision for change within the industry. She emphasised the importance of providing equal opportunities based on merit alone without letting gender play a role in decision-making. Skill and talent, she stressed, should be universally respected.
---
Suggested Reading: Vidya Balan On Why She Broke 'Girl Next Door' Image With This Film