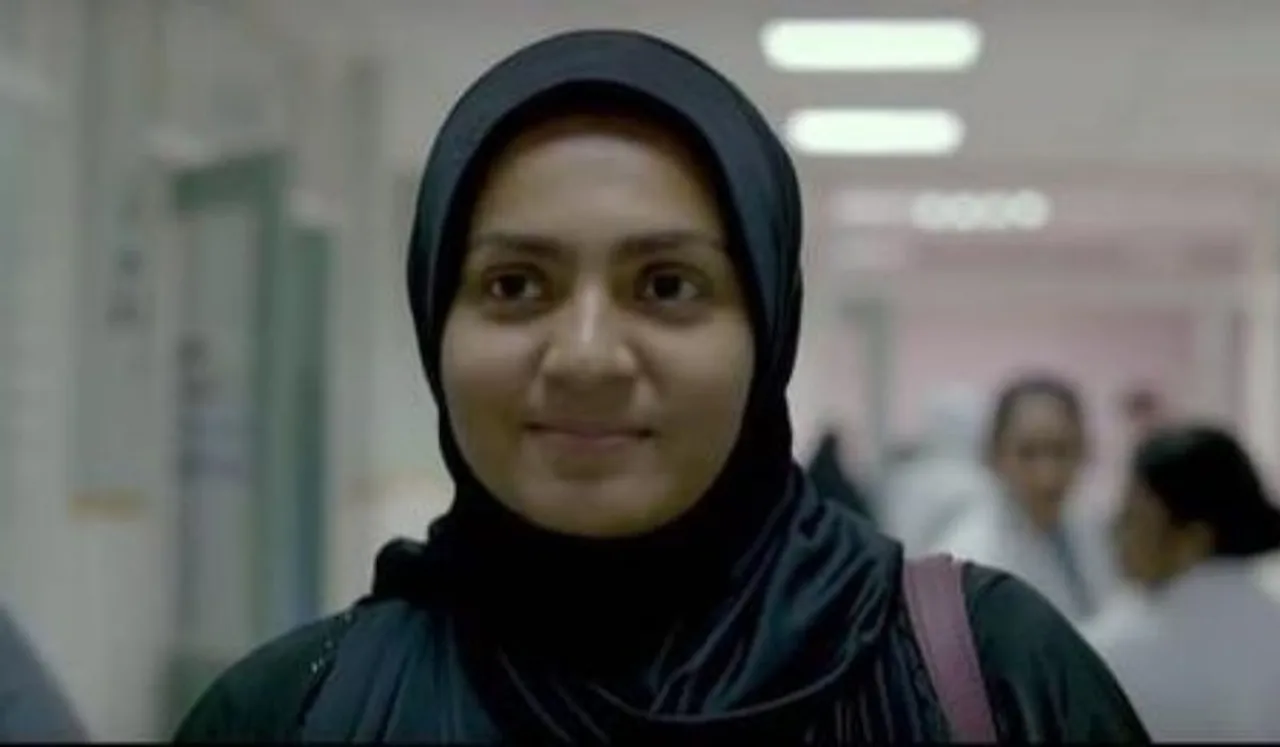 Even within the confined genres and archetypes of filmmaking, there are always some nuances in the narrative which will differ. These narratives and undertones give the film's plot brilliance. Some films however remain etched in our memories for their distinct storytelling, distinct plots, cinematography or distinct characters. Some creators see past the sexism, misogyny and manic pixie dream girl tropes and create a woman of substance. It is the age of the first female Muslim superhero now and we can't be stuck with ideals from the 19th century now, can we?
Among the regional cinema industries, the Malayalam film industry has amassed great popularity for the exponential growth of feminist films that present real women on-screen: raw, vulnerable yet courageous women.
The women have craved this representation, women have wanted some idols in characters that they relate to and want to transcend all barriers like them. There will be many things written about women from Malayalam cinema who were an inspiration but these women were unforgettable and inspiring. These women taught us how to make changes, how to stand our ground and there's nothing to not love about them.
Here Are Five Inspirational Women of Malayalam Cinema
Baby Mol in Kumbalangi Nights
Written by Syam Puskaran and directed by Madhu C Narayanan, the 2019 Malayalam film Kumbalangi Nights had the best characters who were not two-dimensional. The film had talented actor Anna Ben play the character of Baby Mol and she is unmissable in the film. Baby Mol is head-strong, funny and is a no-nonsense woman who is very well aware of her worth.
Baby has clarity about what she wants to achieve and is not afraid to fight for what she believes in: she does not only fight her brother-in-law to marry the man of her choice but she also stands her ground when her partner Bobby (Shane Nigam) refuses to grow up and become more responsible. We can all use a little no-nonsense attitude and self-awareness of Baby Mol.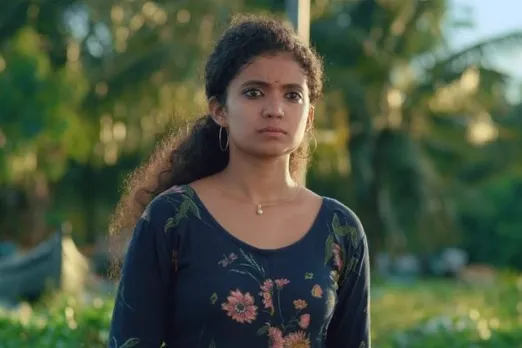 Anna Ben as Baby Mol in Kumbalangi Nights (Pink Lungi)
---
Suggested Reading: 'Thira' to 'Kalimannu': Six Underrated Feminist Malayalam Films You Should Watch
---
Vasudha in Ishq
The Malayalam film written by Ratheesh Ravi and directed by Anuraj Manohar is a very interesting romance film that shocked the audiences with its climax. Ann Sheetal's Vasudha is out on a date with her partner Sachi (Shane Nigam) and the couple is harassed by two men and one of them harasses Vasudha.
Sachi's enquiry about events and his subsequent revenge were all motivated by a sexist, patriarchal mindset which is highlighted further when he tries to make sure nothing had happened to Vasudha that night before proposing to her. Did she accept him back as Preeti did in Kabir Singh? Nope! She called Sachi out, broke up and left with her head held high. It is commendable how she refused to take a toxic partner back and also called him out. She is definitely an inspiration for us to walk away from partners who cannot respect us!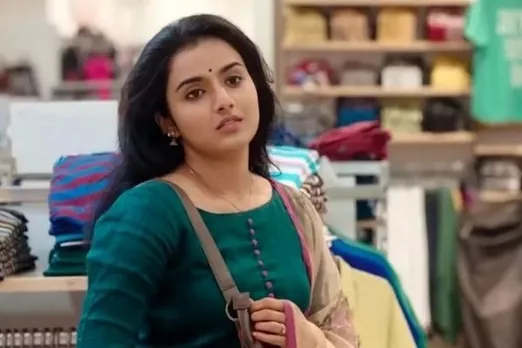 Still from Ishq (Knowledge Book)
Helen in Helen
Starring Anna Ben as Helen, the survival thriller revolves around Ben's character who has to fight to survive when she accidentally gets locked in a freezer. Helen is an independent woman who is juggling between her job and IELTS classes but one day she gets locked in a freezer. The entire film focuses on the ordeal and eventually reveals that Helen was not saved by any male character but herself, unlike the expected ending. The movie also delineates the society, their false morality and judgemental attitude toward women who are attempting to live beyond the patriarchal restrictions imposed on them.
 Zaira in Zachariyayude Garbhinikal
Pregnant Ladies of Zacharia or Zachariyayude Garbhinikal is a Malayalam comedy-drama film directed by Aneesh Anwar. The film revolves around five pregnant women and a gynaecologist they all visit. Of the five women, 18-year-old Zaira played by Sanusha stands out the most. The young woman goes through her pregnancy and does not reveal who fathered the baby until much later in the film which leaves the audience shocked.
The movie itself was a huge leap for the Malayalam film industry since the women in the film got pregnant out of wedlock and through artificial insemination which largely remains frowned upon. Showing an 18-year-old carrying a pregnancy to full-term was something rare. The determination Zaira had is truly commendable!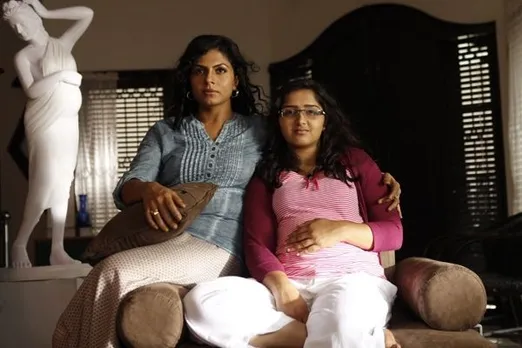 Still from
Zachariyayude Garbhinikal (Sify)
Sameera in Take Off
The 2017 Malayalam survival thriller is based on Sameera (Parvathy Thiruvothu), a nurse from Kerala who has moved to Iraq for work but gets caught in the middle of a war zone. The film is set on the real ordeal that Cochin nurses faced in Iraq. Sameera spearheads a movement to survive until the Indian government's help reaches them in the war zone. Parvathy's Sameera does everything in her power and also is communicating with the Indian embassy and sending them updates about the on-ground situation.  The debutante director Mahesh Narayanan's Sameera is truly an inspiration!