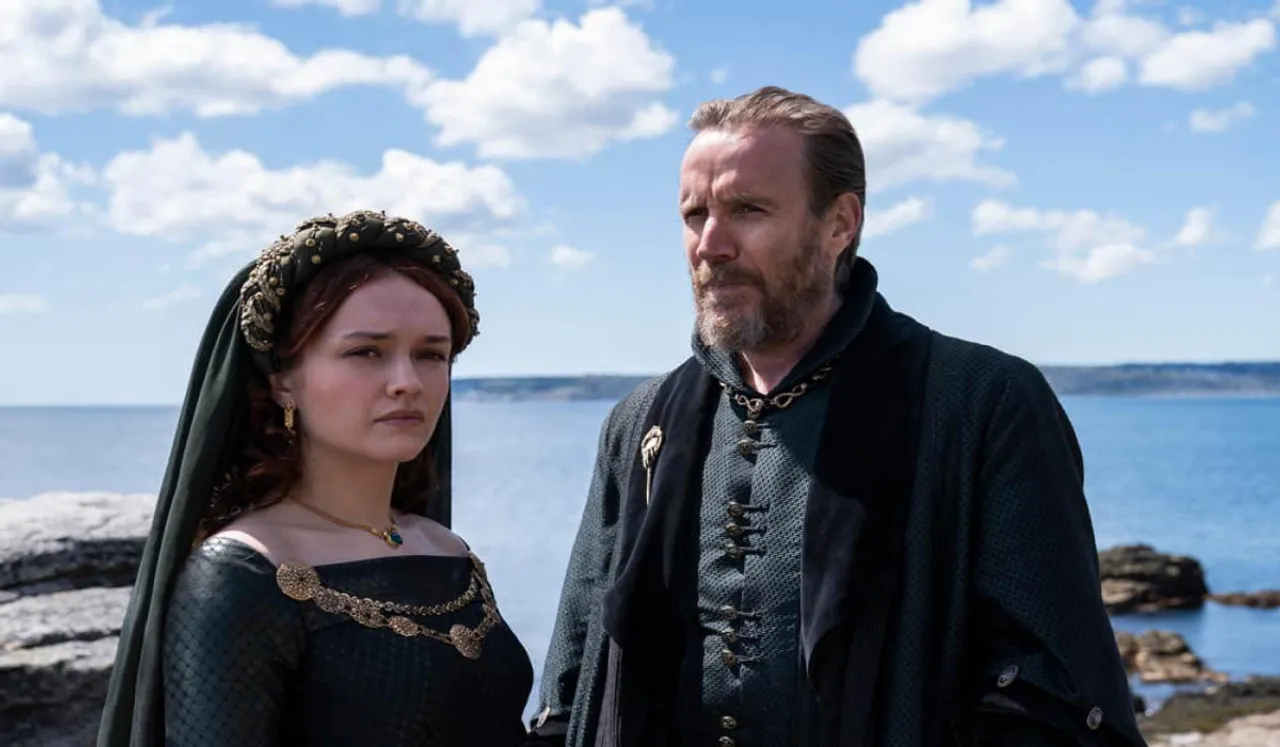 HBO television series released the first official images for House of the Dragon, the upcoming prequel series to Game of Thrones.
The upcoming television series House of the Dragon is based on George RR Martin's novel Fire & Blood, which is set 300 years before the events of Game of Thrones. The prequel will follow the House Targaryen. Actors Emma D'Arcy, Olivia Cooke, Paddy Considine, Eve Best, Fabien Frankel, Sonoya Mizuno, Rhys Ifans, Matt Smith and Steve Toussaint have been cast in the series.
Game of Thrones showrunners Ryan Condal and Miquel Sapochnik are also involved in the production of the prequel House of the Dragon. Condal wrote the pilot script for House of the Dragon that landed the series order. Sapochnik will direct the pilot episode and additional episodes.
The first of official images for House of the Dragon features stars Olivia Cooke, Rhys Ifans, Steve Toussaint, Emma D'Arcy, and Matt Smith in character.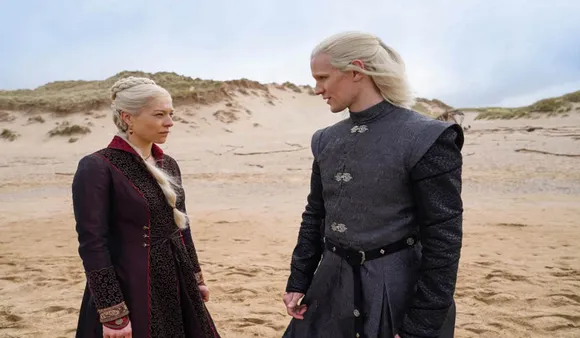 Emma D'Arcy and Matt Smith
D'Arcy will star as Princess Rhaenyra Targaryen, Cooke as Alicent Hightower, Smith as Prince Daemon Targaryen, Ifans as Otto Hightower, and Toussaint as Lord Corlys Velaryon, also known as "The Sea Snake".
In 2018, another prequel series titled Bloodmoon was commissioned. It was set to take place around 10,000 years before the events of Game of Thrones. Co-creator Martin said the pilot was in post-production in September 2019. The next month, it was announced that HBO would not be moving forward with the series.
House of the Dragon was commissioned by HBO as a complete series in October 2019. The prequel will be a ten-episode series. In January 2020, HBO said that the series is scheduled to releases in 2020. The casting began in July 2020 and by December 2020, four of the cast members were announced.
Principal photography for the upcoming series House of the Dragon began in April 2021. The series will primarily be filmed in the United Kingdom.