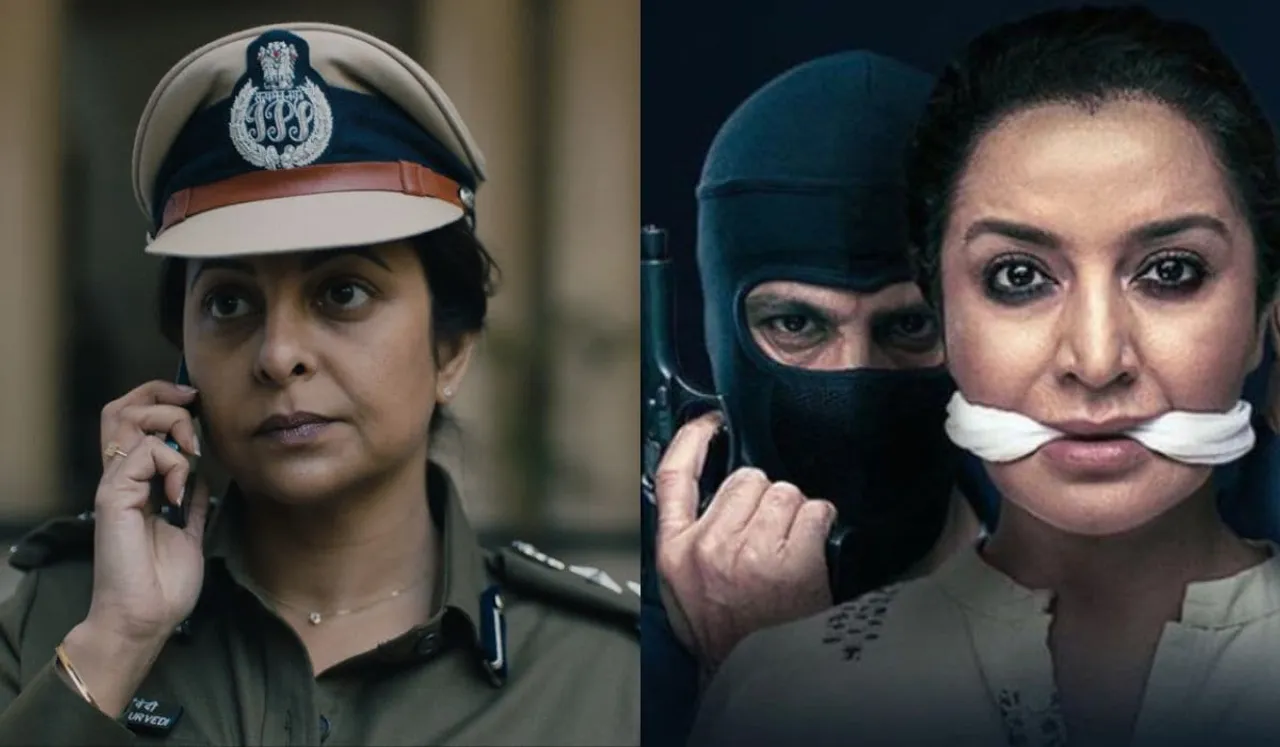 Crime dramas are filled with mystery and intrigue which keeps viewers hooked. Audiences can sink their teeth into a juicy mystery and try to guess who the criminal wreaking havoc is, while rooting for justice.
From horrifying true crime stories to fictional chases of serial killers and murder mysteries, crime dramas have managed to fascinate audiences for years. In these Hindi crime dramas, audiences can watch characters engage in a battle of wits as they slowly uncover hidden truths and motives. Crime dramas often follow vengeful citizens wronged by the criminal or the police force trying to uncover a mystery.
5 Thrilling Hindi Crime Dramas
Indian Predator: The Diary of a Serial Killer
Indian Predator: The Diary of a Serial Killer is a true crime docuseries that premiered on September 7, 2022. Inspired by the notorious case of Raja Kolander, thought to be a cannibal responsible for the deaths of more than 14 people in Uttar Pradesh.
The murder of journalist Dhirendra Singh leads to an investigation which uncovers Kolander's diary, which contained a list of names with Singh's name being the fourteenth. Kolander confessed to murdering the journalist and made shocking confessions about his murders and cannibalistic tendencies.
The docuseries also includes interviews with Kolander and his family.
Indian Predator: The Diary of a Serial Killer is the second instalment of Indian Predator. The first instalment, Indian Predator: The Butcher of Delhi explores the case of Chandrakant Jha, a serial killer who left the decapitated bodies of the people he murdered and butchered outside the Tihar Jail in Delhi along with notes taunting the police.
Delhi Crime
The Hindi crime drama streaming television series Delhi Crime stars Shefali Shah, Rasika Dugal, Rajesh Tailang, and Adil Hussain. The series was released on March 22, 2019, and the second season premiered on August 26, 2022.
The first season is set in the aftermath of the horrific 2012 Delhi gang rape case. Shefali Shah portrayed the lead, Delhi Commissioner of Police (DCP) Vartika Chaturvedi and Delhi Crime season 1 followed the police as they attempted to hunt down the accused.
Season 2 follows a string of killings in Delhi and the Kachcha Baniyan gang, a group that broke into rich households, robbed them and murdered their occupants.
The critically acclaimed Hindi crime drama received the award an Emmy award for Outstanding Drama Series in 2020, becoming the first Indian series ever to win the award.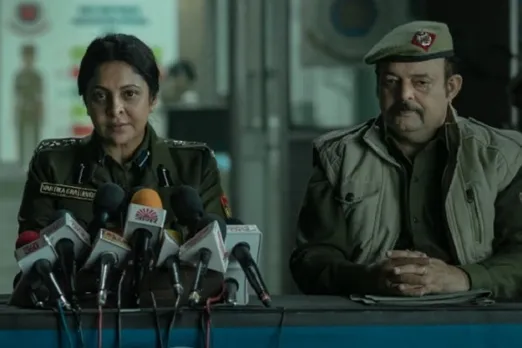 Delhi Crime
---
Suggested Reading: Delhi Crime Season 2: Tillotama Shome Kills It As Karishma!
---
Asur
The crime thriller Asur stars Arshad Wari, Amey Wagh, Barun Sobti and Sharib Hashmi. Set in Varasani, the show follows a forensic expert turned teacher Nikhil Nair (played by Sobti) as he hunts down a serial killer. The show blends a series of gruesome murders committed by a serial killer with ties to religion. Asur follows present-day forensic expert Nair and his mentor Dhananjay Rajpoot (played by Warsi) as they hunt down the killer, while also giving glimpses of a peculiar murder case from the past.
Asur was released on the OTT platform Voot and was renewed for season 2. The release date for the upcoming is yet to be officially confirmed.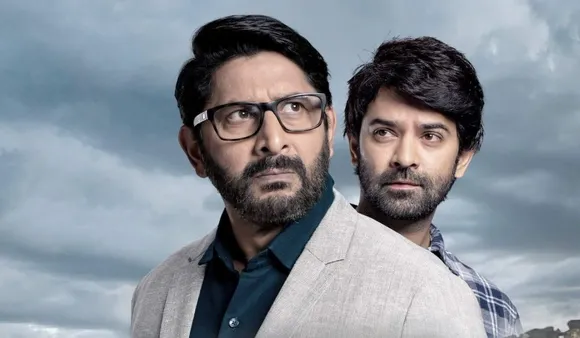 Asur
Hostages
The Hindi crime drama web series Hostages is an official remake of an Israeli series of the same name. Actor Tisca Chopra plays the role of a surgeon Mira Anand who is scheduled to perform an operation on the chief minister. The night before the procedure is scheduled to take place, her family is taken hostage and she is ordered to assassinate her patient in order to save her family.
The series premiered on OTT platform Disney+ Hotstar on May 31, 2019, and season 2 was released on September 9, 2020.
Breathe
A father desperate to save his son's life resorts to murder to ensure his son finds a donor. R Madhavan plays the role of Danny Mascarenhas, a father who lives with his young son Josh who has weak lungs. After learning that Josh only has months to live unless they find an organ donor, Danny steals the confidential patients' list and begins killing registered organ donors and donors higher than his son on the list.
Meanwhile, police officer Kabir Sawant (played by Amit Sadh) investigates the murders and uncovers that his estranged wife Ria, an organ donor is the killer's next possible target.
The streaming television series premiered on Amazon Prime Video on January 26, 2018. It stars R Madhavan, Amit Sadh, Sapna Pabbi, Hrishikesh Joshi, Neena Kulkarni, and Atharva Vishwakarma.