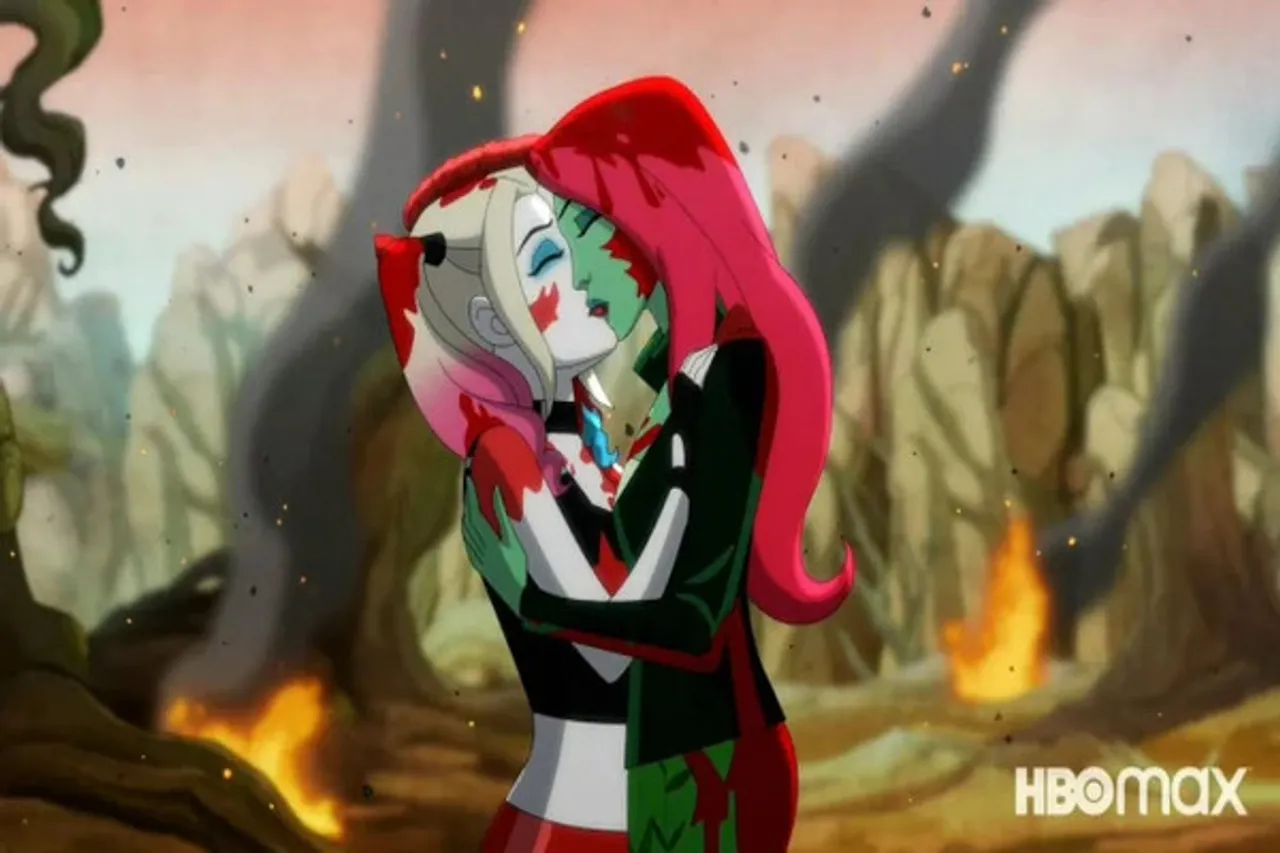 The popular adult queer cartoon comedy Harley Quinn has unveiled its first trailer for Season 3. Following the antics of its titular character, a Batman villain first created by Bruce Timm and Paul Dini for Batman: The Animated Series in 1992, Harley Quinn is a Batman spinoff. 
As the first villain in Gotham City, Harley (voiced by Kaley Cuoco) strikes out on her own to start the series after being long defined by her toxic relationship with the Joker (Alan Tudyk). With the help of her best friend Poison Ivy (Lake Bell), aspiring actor Clayface (Tudyk), expert hacker King Shark (Ron Funches), Ivy's landlord Sy Borgman (Jason Alexander), and venus flytrap Frank the Plant, Harley assemble a dysfunctional but devoted group of misfit criminals over the course of the first two seasons. 
Harley Quinn Season 3
In Season 2 of Harley Quinn, we saw Harley and Ivy start to fall in love with one another. In the season finale, Ivy fled her wedding to Kite Man (Matt Oberg) in order to join Harley in escaping Gotham. The third season of the show will follow the two as they manage their budding romance while maintaining control of Gotham's criminal underworld.
The new clip demonstrates Harley and Ivy's romantic anarchy; they have indeed been "doin' a tonne of bangin'," as Harley claims. The Suicide Squad's leader Amanda Waller is kidnapped, and real-life filmmaker James Gunn, who directed The Suicide Squad in 2021, makes a cameo appearance while sitting on Clayface, who has been transformed into a chair. The upcoming season will also contain an intimate encounter between Batman and Catwoman, as well as the introduction of DC characters like Swamp Thing and the Court of Owls, but, it won't get too graphic.
---
Suggested Reading: Cathy Yan To Become DC's First Asian Female Director
---
The writing, humour, and voice acting of the series Harley Quinn have been praised by critics. And it turns out, that Harley is more than hilarious, smart, wild, and bold enough on her own terms. Dean Lorey, Justin Halpern, and Patrick Schumacker created the TV series, and they also serve as executive producers alongside Kaley Cuoco and Sam Register. Harley Quinn Season 3 will air on HBO Max Original on July 28. Watch the trailer ">here. 
Feature image credit: Variety.