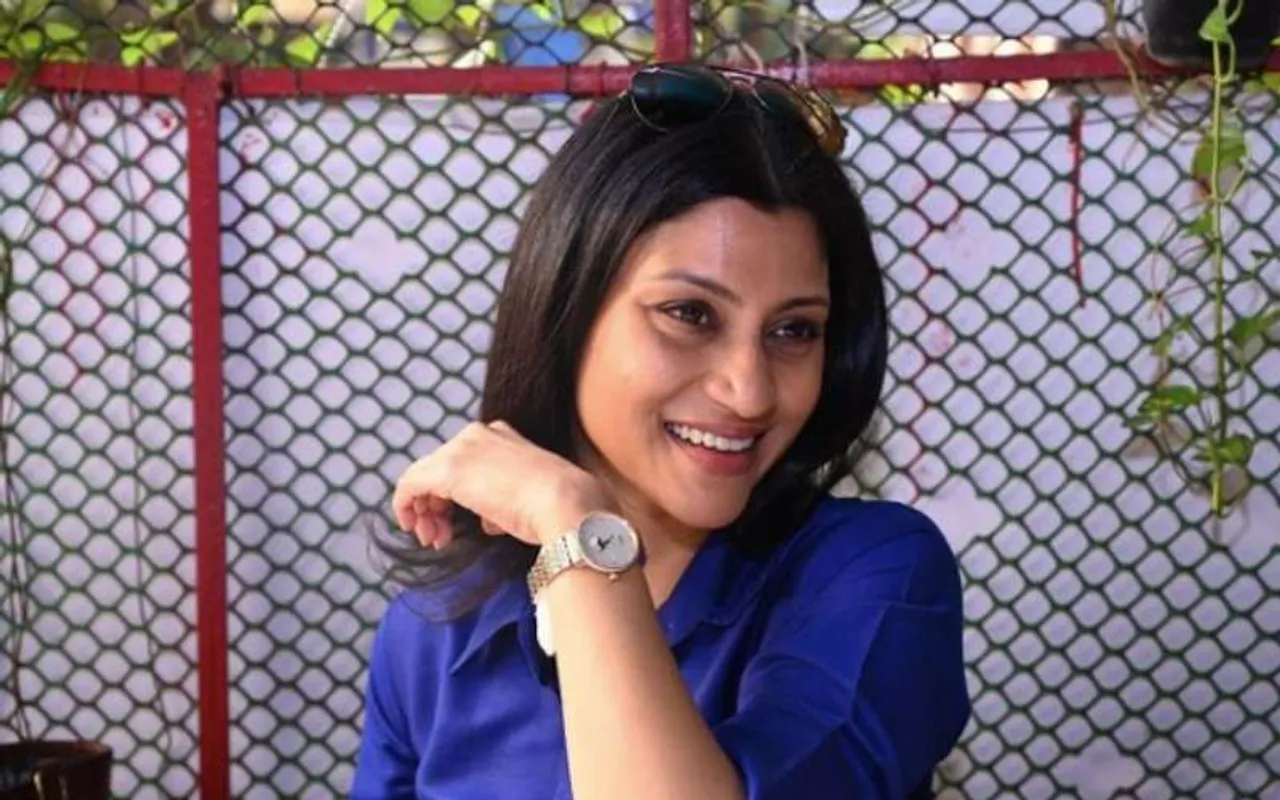 Konkana Sen Sharma, has wowed audiences with her diverse presence on screen. While many of her roles in movies like Mr and Mrs Iyer, Omkara won National Film Awards, she has also received international recognition for bold performances in movies like Lipstick Under My Burkha and Ajeeb Dastaan.
Her recent depiction of "Chitra Das" in Amazon web series Mumbai Diaries 26/11 has been critically acclaimed. Similarly, her silent and powerful role of a Dalit lesbian girl, Bharti Sharma, in Ajeeb Dastaan hosted on Netflix left viewers asking for more. Here we look at ten quotes of Konkona Sen Sharma which inspire every woman.
1. Portrayal of women on screen:
"When it comes to portraying women on screen, we hardly see any representation of women over 30. So does that mean we don't want to know about women once they cross 30 and have a husband and children?"
2. Gender Equality:
"It's convenient to box men and women with certain roles. We are going to be like this, they are going to be like that. Everything is fine and we are all safe, is it?"
3. Women in Bollywood:
"We have been seeing cinema from a male perspective for a very long time and there are things which are given, which are allowed and things which are normalised, like harassment or stalking, not just in films but in ads and music videos too"
4. Choice of Roles:
"I am generally interested in things which are unexplored, uncomfortable and dark. If everything is light and happy, it is a little boring ".
Relatable much? This is reality of life as well.
5. Discrimination against Women:
"The discrimination that women face cuts across nationality, caste, class, and age. It doesn't matter where you live or how much money you have. Women have always been dictated about what they should wear and how they should behave."
6. Feminism:
"I am surprised feminism is getting such a bad reputation because the minute you believe in equality, whether you want the label or not, you already are a feminist!"
7. Life management of a woman:
"It is quite a marvel that we women manage to do as much as we do!"
-A though that every woman reverberates with.
8. Life and Death:
"I do believe that life is a series of distractions from death. The only certainty is that you have to die, so do things that make you happy. At the end of your life, you will not remember your best work, but will remember just moments with people."
9. Parenthood:
"My mother always said it's better for a child to have happy parents apart rather than unhappy parents together. I had a liberal upbringing with unconventional parents who are my inspiration. They've been really cool and awesome."
10. Gender Stereotyping:
"I don't like to stereotype because it limits us. There are women directors who aren't considerate and there are male directors who are sensitive and not bash or aggressive. It depends on person to person."
Watch her interview with SheThePeople TV ">here
---
Suggested Reading:
Can Women Choose To Work Night Shifts In Bihar?
International Women Human Rights Defenders Day : Meet These 8 Exceptional Women
Delhi Schools To Shut Again From Tomorrow Amidst Rising Pollution Levels
---
Watch Trending Video Now: