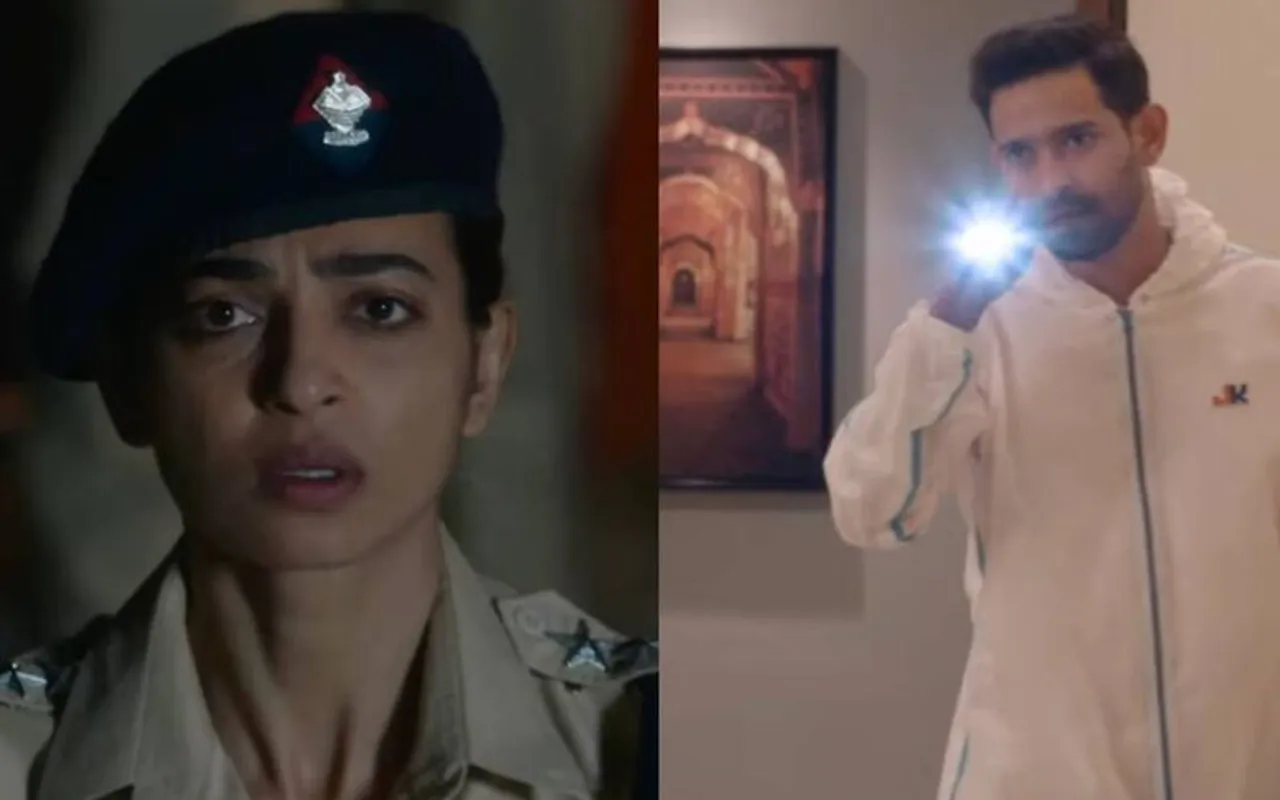 Forensic trailer features Radhika Apte and Vikrant Massey chasing down a serial killer whose targets are little girls. The crime thriller movie by Vishal Furia will soon be released on the OTT platform.
Radhika Apte will next be seen in the crime thriller movie Forensic starring Vikrant Massey. The movie is directed by Vishal Furia and is a Soham Rockstar Entertainment Pvt Ltd and Mini Films production. The movie also stars Prachi Desai, Rohit Roy and Vindu Dara Singh in important roles.
The movie is reportedly an adaptation of a South Indian film of the same name by Akhil Paul and Anas Khan that was released in 2020. The film will be Radhika's first film after 2020 and is expected to be a great thriller depending on the first glimpses given in the trailer.
Forensic Trailer Out Now
The trailer of the movie was shared by Vikrant Massey on his official Instagram with the caption, "Kya har party mein Hoga #BirthdayKiller uninvited guest? #Forensic Expert Johnny & Inspector Megha aa rahe hai Karne yeh mystery solve! #ForensicOnZEE5 premieres 24th June."
The trailer features Radhika as Inspector Megha and Vikrant as Forensic expert Johnny who team up to investigate a series of murders of little girls on their birthdays in Mussoorie and the initial clues and leads indicate that the culprit might be a young child of 10-12 years.
However, the further they investigate the matter, the more complicated the cases get. With more girls being kidnapped and murdered, will Megha and Johnny be able to crack the mystery on time and save the next victim? The answer will be revealed when the movie is released on June 24, 2022, on Zee5.
Vikrant reportedly called the film an "exciting, edge-of-the-seat crime thriller with shocking twists and turns". Meanwhile, Radhika says that it is not just another murder mystery and calls the plot 'tight' and the suspense 'killer'.
Radhika was last seen in the 2020 film Raat Akeli Hai along with Nawazuddin Siddiqui. The actor will also be seen in Hrithik Roshan and Saif Ali Khan starrer Vikram Vedha which is scheduled to release on September 30, 2022. Meanwhile, Vikrant also has Mumbaikar, Yaar Jigri and Made In Heaven season 2.
---
Suggested Reading: When Is 'Doctor Strange 2' Releasing On OTT In India?