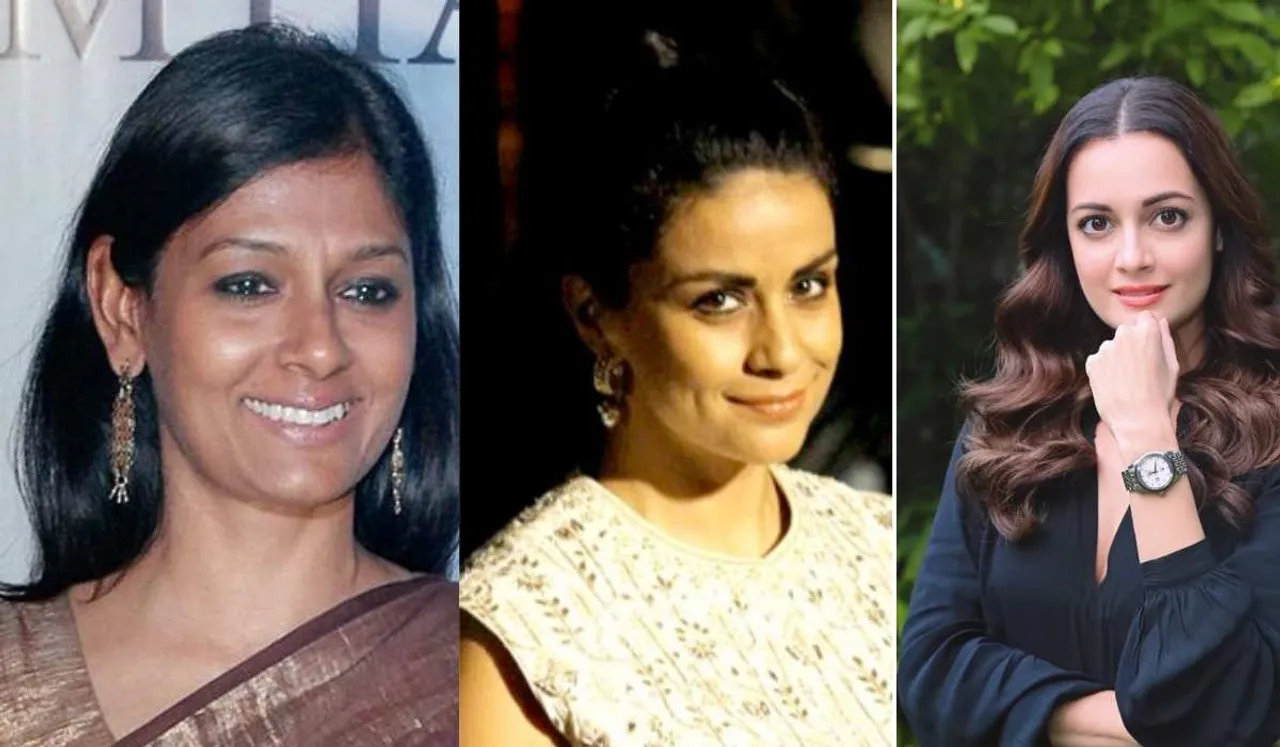 Bollywood Celebs Climate Change : Film stars have been consistently talking about climate change to raise concerns and spread awareness, but to make the planet a better place and avoid everyone from an apocalypse, we need active participation and efforts from each and everyone to strengthen the dialogue of "save the environment".
"Earth does not belong to us, we belong to the Earth," said Marlee Matlin (American actor and activist) and it's high time that we all realise that. The rich and famous, who have the power to influence people, the Bollywood celebs, are already doing their bit. Here are some celebs who are eco-warriors and constantly vocal in raising concerns on saving mother earth.
-Dia Mirza
Dia Mirza is an Indian actor, also an activist who regularly speaks on environmental issues, and the same can be seen on her social media handles. Mirza is also appointed as an official Sustainable Development Goals Advocate By UN Environment. She has been an eco-warrior for nearly a decade and talks about issues from tigers to dams, pretty routinely. "I've been a UN Environment Goodwill Ambassador and SDG advocate for over a year now and could not be more proud of the work the UN does every day. Sustainability and peace are extremely personal goals for me and I stand in solidarity with the UN in their mission and vision," she wrote on her social media on UN Day.
-Nandita Das
Indian actor and director, Nandita Das is an active-warrior at heart and has been greatly contributing towards spreading awareness for rainwater harvesting. She has also been vocal on issues like
gender equality
and
colour-biases
in Indian society. In a documentary called A Drop of Life, she talk about water privatisation and the inequality in water distribution."The distribution of water is so unequal. My locality has a 24-hour water supply, but my maid, who lives in the slum next door, gets only two hours. They often have to go out and buy water," she said in an interview.
-Gul Panag
To do her bit for society and nature, Gul Panag switched to an electric car to resist air pollution and emissions from vehicles. Panag
says
it's important to make small changes in individual lives so that we can have a massive influence on others for the betterment of nature. She is actively involved with the Col. Shamsher Singh Foundation, which was founded by her, to address issues like effective employment of natural energy resources, sanitation, and waste disposal.
-Raveena Tandon
A strong environmentalist, Raveena Tandon Thadani has been vocal about preserving to save planet Earth.  Over time, she has expressed her opinions on various social and environmental issues and has worked with PETA (People for the Ethical Treatment of Animals) since 2002, and also supported the protection of the Aarey forest in 2019, and Mission Paani on Environment day in 2020. Tandon has previously
said
that all the cars, fuel emissions, factory waste, garbage choked rivers, and plastic waste are all our problems. "Everything's counted, slowly we are destroying this planet. Let's be aware and in our own way, try to recycle and preserve," she said.
- Alia Bhatt
Alia Bhatt donned the cap of a waste warrior last year and pledged to ban plastic from her life as part of conscious environmentalism. She shared her concerns about the use of plastics and urged everyone to use steel bottles in place of those made of plastic. The young actor has also launched an initiative titled CoExist, an initiative towards the environment and animal welfare. She also started an online clothing brand for kids called Ed-a-Mamma. Venturing into sustainable fashion, this kidswear brand offers a range of naturally sourced clothes for children in the age group of 2-14 years. Bhatt told 
Mint 
that she "felt passionate about the environment and wanted to give back a strong message to conserve it through this brand." Bhatt's aim was to cut down on waste and that's why they have "used organic cotton and non-plastic buttons for the range."
-Shweta Bachchan Nanda
The author has been a champion of saving the gangetic dophins. The WWF (formerly World Wildlife Fund), roped her in to leave the save-the-dolphin campaign in India and she became involved with the film. The WWF had named her the country's "dolphin ambassador". Shweta Bachchan Nanda spent time in Garmukteswar near Ghaziabad in 2005 to get a first-hand acquaintance about the gangetic dolphins.